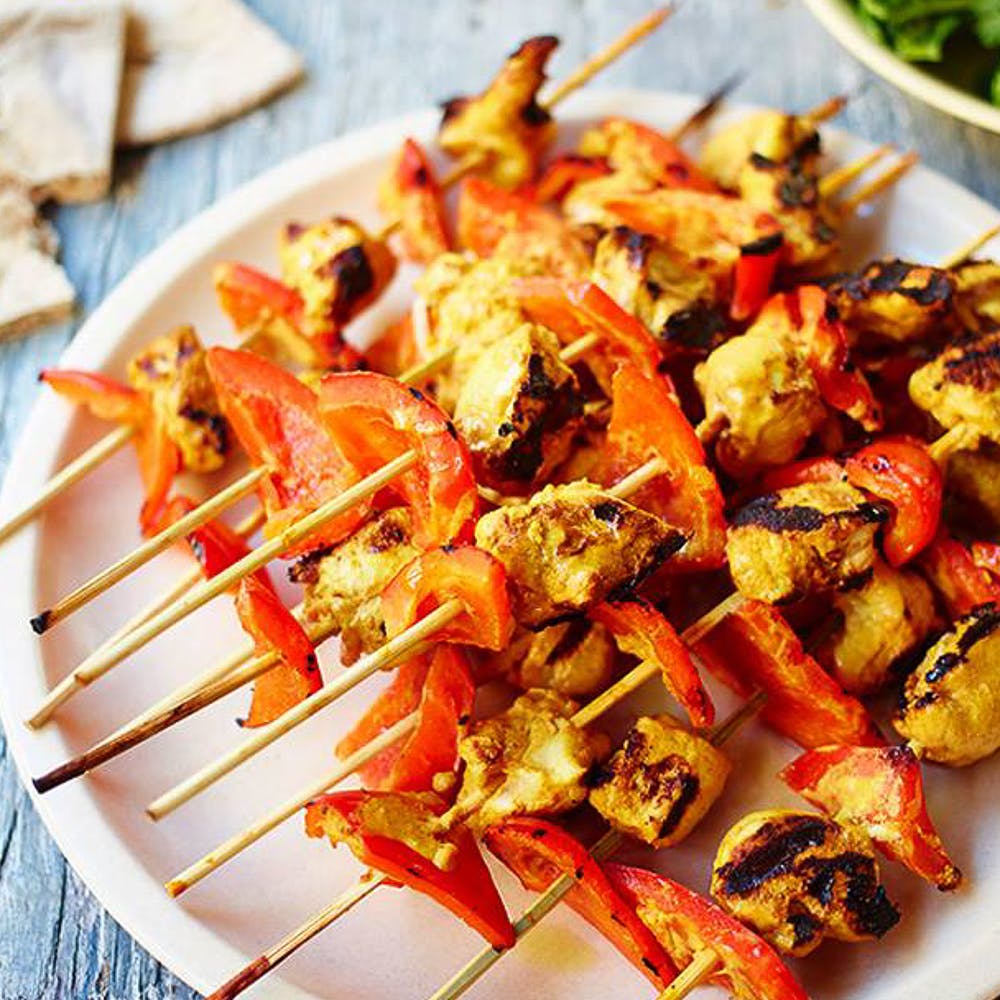 Fix Your Hunger Cravings Here
Hungry or simply looking for a place to chill with your squad? Head to these restaurants/pubs at Acropolis Mall, which serves some of the best cuisines in town along with breath-taking ambience. Scroll down for a gastronomic experience!
Hoppipola
Hoppipola is our go-to place to get a bit happier on weekends. Their crazy happy hour deals (they serve alcohol as low as INR 99) make us the happiest. Take a break from hard liquor and try their concoctions like Hoppi Bath Tub and Bath Tub. Their range of starters like BBQ Chicken Wings, Beer Battered Prawns and Margerita are lust-worthy. The pub exudes super cool vibes and there are indoor games as well. That said, the cocktails are watered down quite a bit. If you don't mind quantity over quality, then go on over!
Chili's Grill & Bar
Head here with your squad if you're looking for a fine dine experience. They serve some really good American and Mexican dishes, our favourites being Chicken Wings in Hot Sauce, Chicken Fajitas, Chicken Quesadilla, Bacon Burger and of course their Triple Chicken Dipper. Gulp down their mocktails for some heavenly (ready high) feels. There's also an open-air seating arrangement that lets you dine in peace and cool breeze.
Asia Kitchen By Mainland China
Craving for budget-friendly and authentic Asian food experience? Head to Asia Kitchen and choose your pick from delicious range of soups, starters (including dim sum), rice and noodles. Non-vegetarians can opt for Basil flavoured Chicken Dumplings (they melt in the mouth, literally) and Lemon Chilli Chicken Drumsticks. Bookmark this eatery for your next famjam.

Spicery By Sigree
This place has aptly given a twist to our everyday desi khana. Done up with bright yellow bulbs, the wooden furniture & brick walls, Spicery has revolutionised the Indian street food. Starting from Pao Bhaji, Palak Patta Chaat, Dhokla to the authentic Indian curry - our tastebuds couldn't stop craving for more. For cocktails lovers, there's are amazing concoctions as well.
Ozora
Perched atop the 20th floor of Acropolis Mall, Ozora with its upscale decor, rooftop pool and insane views of the city skyline has been the favourite hangout spot among Calcuttans. They have both an indoor and an outdoor seating area even though dining amidst the cool breeze has all our hearts. Their signature dishes like American Fried Reshmi, Chicken Tikka Meatballs Tart, Wok Tossed Chicken' and Burnt Pepper Prawns will leave you craving for more. Pair these with fusion cocktails for a refreshing experience. .

Food Court
For a quick coffee fix along with titbits, head to the food court. From Wow Momo, Waffle Wallah, Coffee World, Drunken Monkey to Flurys, the food court offers options to satiate your hunger pangs for all food types. The area is quite spacious so choose a seat and snuggle away with bae or BFFs.

Comments