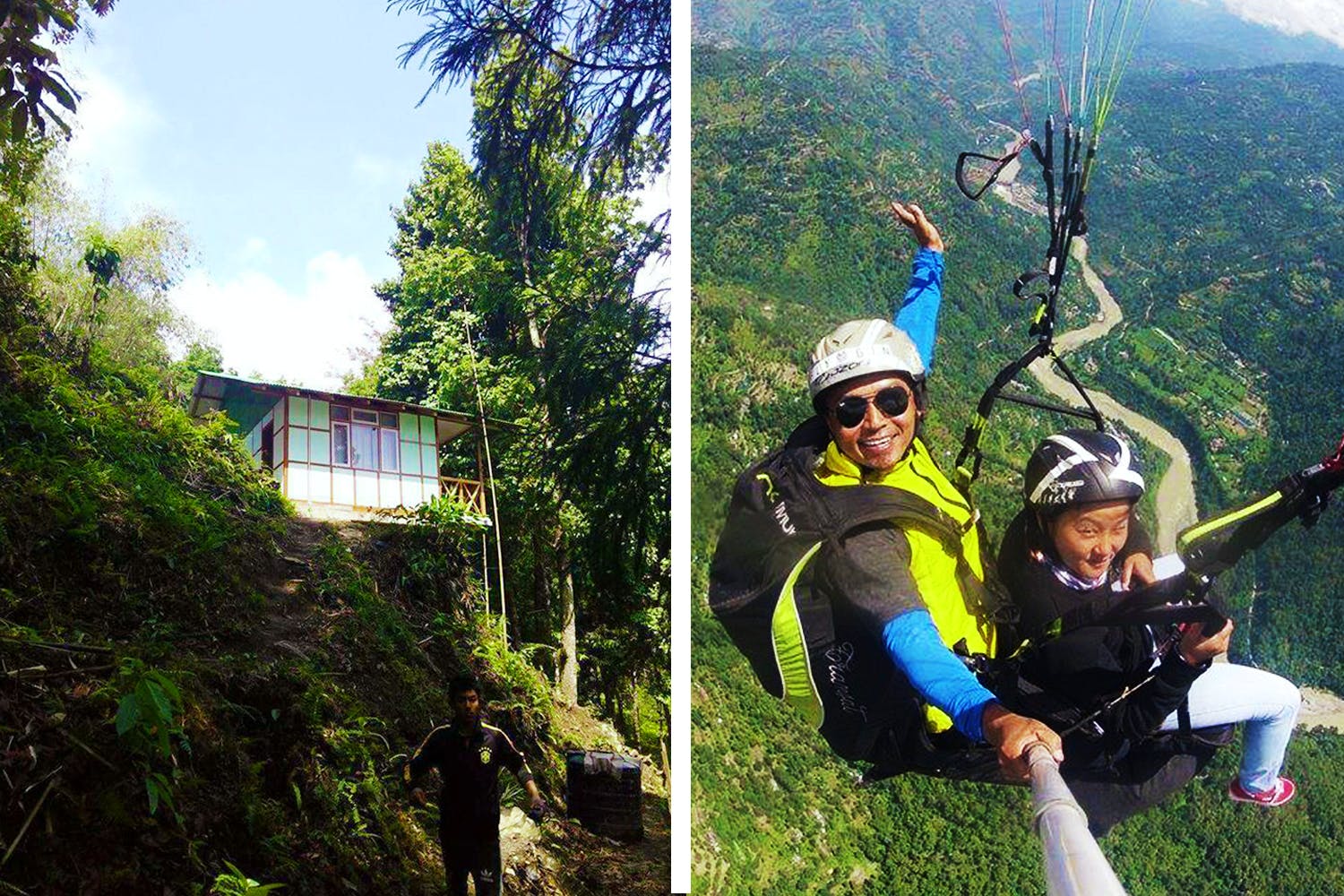 Winter Vacay Plans: Head Out To This Forest Camp With Your Squad
Shortcut
Tucked within the Chupa Forest block of Rumtek we discovered the Green Woody Jungle Camp tents with tents, wooden cottage and a clearing for camp fires and activities.
Great For
Treks, Jungle Trails, Mountain Camps
What Makes It Awesome
They organise jungle and village trails, trekking, birdwatching and photography. You must sign up for a trek to the famous Tinjurey trail. The hike from Rumtek to Tinjurey takes about five hours to reach, but as the trail is steep, it generally takes about a day to go and come back.
You can also visit the nearby village sanctuary at Fambongla or try your hand at organic farming in one of the village farms. Greenwoody also organises camp fires at night under the open sky.
The easiest way to find Greenwoody Camp is to reach the old Rumtek Monastery, 23 km away from Gangtok.
Pro Tip
They only take group bookings so you need to go with your squad. Book your stay at least a month or fifteen days ahead of your travel. Per head charges are INR 1,200 for each night, which includes meals of the day.