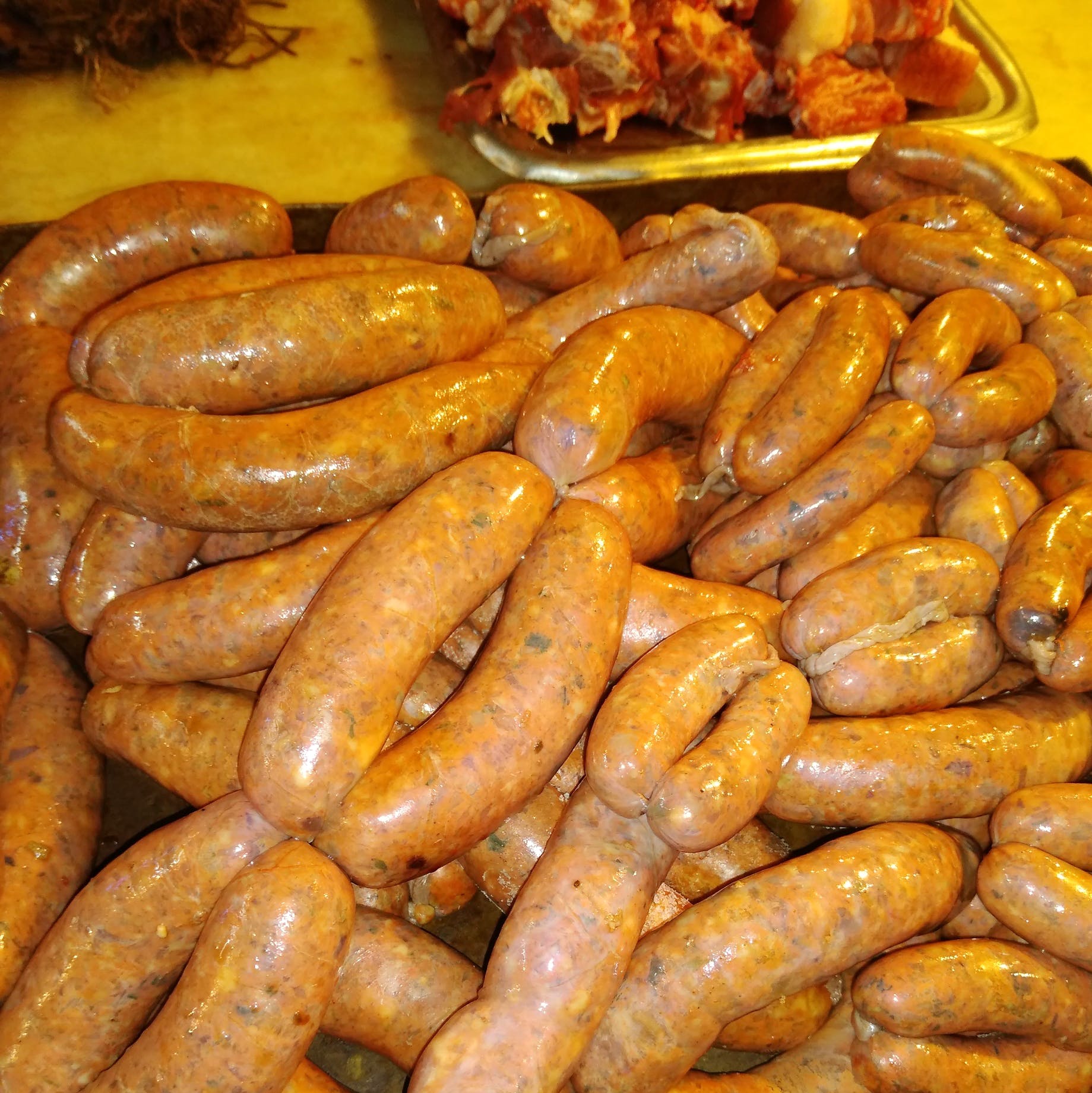 This Cloud Kitchen's Fresh Pork Sausages & Beef Roast Are Making Us Go 'Uff Ki Darun'!
Shortcut
Kolkata's iconic cold cuts and meat store Kalman's may have shut down, but don't make a beeline for the processed variety just as yet. Porkaholics and addicts, give up that sulky face already because you can now get tasty fresh pork sausages, bacon, beef roasts and others from Chef Francis's cloud kitchen Food Kraft.
What Makes It Awesome
Only a real meataholic will lose track of hours in snooping out new joints and eateries where juicy, tender and mouth-watering meatlicious dishes are available for gorging. Thank God for us being one such because that is exactly how we came across Chef Francis and his superb home cured and pickled sausages, cold cuts and meaty dishes.
It's a no brainer that fresh sausages are way more delish than the processed variety. So, you can imagine our excitement when we got to know of Chef Francis and his cloud kitchen Food Kraft. A former executive chef of such prestigious clubs like CC&FC and Dalhousie Institute (DI), Chef Francis Thomas started his delivery kitchen services way back in 1986. Those who know of him swears by his dishes, and for rest others like us, it's a total revelation!
Plain pork sausages to cocktail masala sausages, cured and pickled bacon, you'll get the freshest kind here at Food Kraft. All home made and painstakingly prepared, you can order as much as you want for takeaway. Not simply pork, Chef Francis also makes amazing beef dishes to keep you drooling. His beef roast is to die for (not kidding), but don't give his Anglo-Indian specialties of beef pantaras and beef aloo chops a miss. Prices start at INR 500 for a kilo.
What Could Be Better
A minimum order 500 gm has to be placed at a time, and pick up of orders has to be done at a point near Entally Market.
Pro-Tip
Orders must be places at least 24 hours before delivery.
Comments