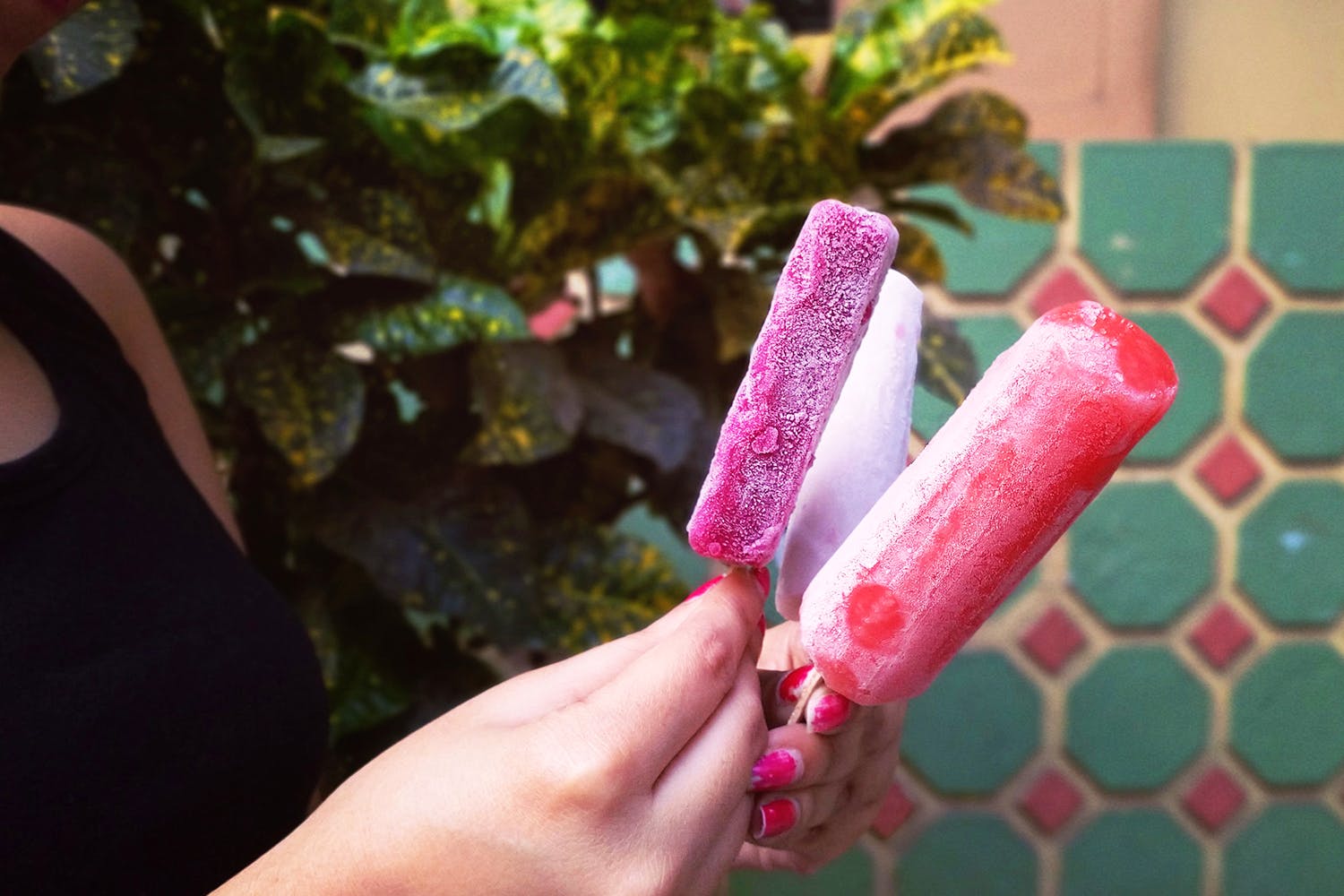 Kalo Jaam, Daab, Kacha Lonka & Gondhoraj: These Summer Ice Pops Are Melting Our Hearts
Shortcut
We discovered freshly handcrafted popsicles in fruity, seasonal flavours including bael, daab, aam pora and kalo jaam being sold at Bhumisuta.
What Makes It Awesome
Not only do they have an amazing collection of clothes and accessories, they also stock loads of organic foods. Among this was a range of organic ice-creams.
They had them in various Indian flavours. We had the watermelon, black grapes, and daab. But Bhumisuta stocks a huge range like bael (wood apple) and koth bael (similar to wood apple, only more sour), daab (green coconut), jackfruit, aata (custard apple), litchi, black grapes, black berry (which is known as kalo jaam), and summer specials like aam pora (raw mango, roasted), ripe mango, and their unique tangy one made with coriander, gondhoraj lebu and kancha lonka (green chillie)}.They even stock one after Bengal's fave sweet, mishti doi (sweet curd). The popsicles go under the brand, Fruitus-G. They are completely free of any chemicals or dairy.
The popsicles were actually developed by professors of Jadavpur University, and are available at other outlets as well, including one inside Jadavpur University.
Fruit popsicles are the perfect substitute to the ice creams we crave in the scorching heat. And because these popsicles are made of pure frozen fruit pulp, they are much lighter and healthier. They will set you back by only INR 15 (except the kalo jaam and mishti doi which are INR 20). So what are you waiting for? Hit up the store now.

Comments