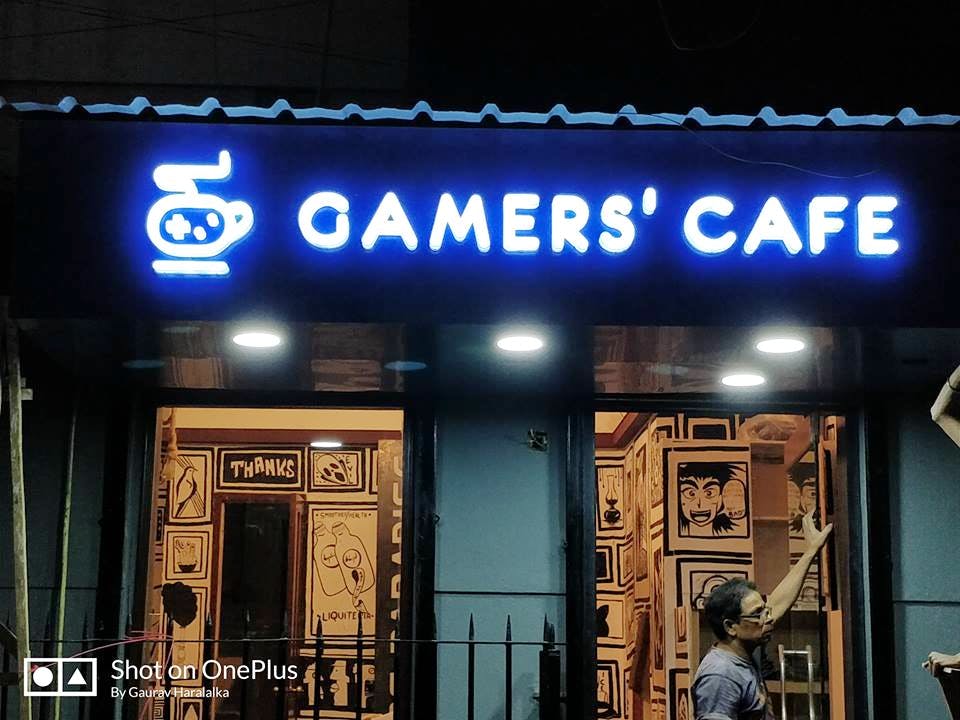 Cheer The Gamer In You At This Cafe In Southern Avenue
Shortcut
Gamers' Cafe at Southern Avenue is going to be your ultimate hotspot if you can't give up on your PS4 and winning the FIFA 19 match is a live or die thing.
What Makes It Awesome
Alone or with your gang, hit up Gamers' Cafe to chill with some nibbles and geeking out on some serious video games. Close to Navanalanda School (near the swimming pool), this is a step ahead of a gaming parlour. It's not a sprawling pace with huge screens and multiple consoles to boast, but there's enough to bring the videogamers together and put them at loggerheads.
Done up with fun and interesting comic graffiti, the cafe has a relaxing chill vibe about it. Don't worry about people who will look at you weird for going full on with your game, the guests and visitors are mostly gamers or are game enthusiasts themselves. There's a PS4 station with multiple consoles in the cafe, and at least fourteen people can play at the same time. FIFA 19, PUBG, CS Go, Fortnight, Dota - whatever your game may be you can battle it out with your friends online while bingeing on some snacks. Load up on their cheese garlic bread, pizzas, mushroom buns and others, and don't let hunger distract your moves. There's also a soda fountain to keep you hydrated during the challenging matches.
Interesting thing, the cafe has prepaid and postpaid plans for gaming. You can buy prepaid cards of INR 200 to get 7 hours of gaming. The hours can be spread out over a week, and once the card becomes invalid you can add your remaining extra hours to the next card. But in case this seems a little complicated, you can simply pay INR 50 for hourly games.
What Could Be Better
There isn't much variety in food and drink here. Also, the place is small for large gang to play together.
Pro-Tip
Gamers' Cafe also hosts frequent video game tornaments that are announced on their FB page. Keep tabs to on it to participate.
Comments