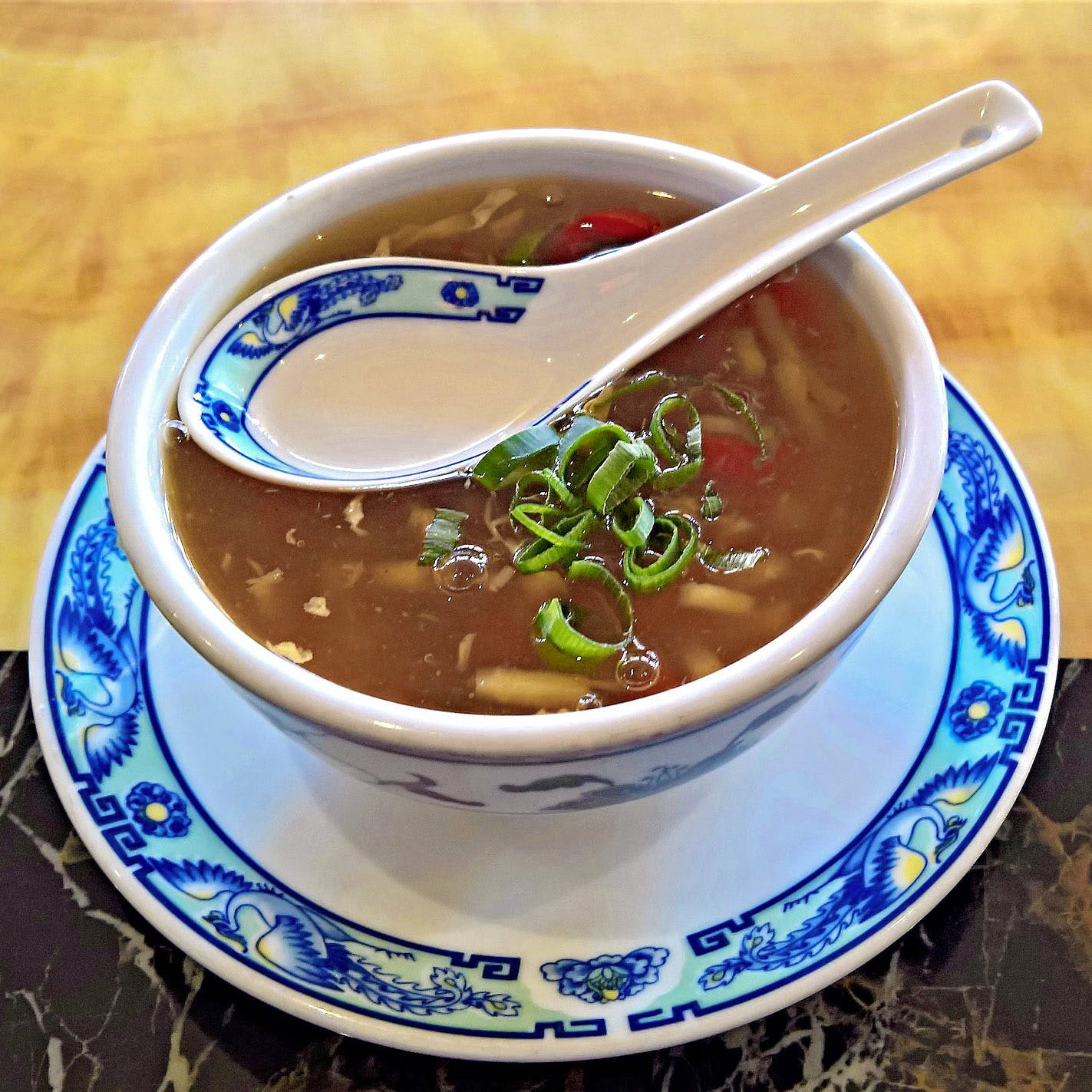 Get Awesome Soups At These Places In The City
Monsoons have finally arrived in Kolkata with the city experiencing heavy downpours every now and then. We're sure this weather makes you crave for a hot bowl of soup. So, we've made you a list of places where you can enjoy a hearty bowl sure to soothe your senses and make you feel all warm and comfortable in this weather.
Momo I Am
This place in Salt Lake is the place to go if you wanna enjoy a nice bowl of awesomeness in this rainy weather. Go for their Bangkok Street Noodle Soup or the Pork Ramen - it's all kinds of awesome with their authentic Japanese ramen noodles simmered overnight and served in a thick broth with veggies and pork. Opt for Khao San Thai Soup or Coriander Mushroom if you want something light.
Starstruck
Another hot favourite if you love soup. Try the Tom Yum Soup or the Hot and Sour Soup that's got the perfect blend of vegetables, spices and Chinese sauces in a thick brown broth. The Tom Yum Soup is their signature dish and is worth having.
Bombay Shiv Sagar
Hit up Bombay Shiv Sagar in Camac Street for their Veg Manchow Soup, Cream of Mushroom, Sweet Corn or Tomato Soup. Manchow is our personal favourite but the rest are equally good too. The ambiance isn't that great (it's quite crowded, therefore noisy, most of the time) but, hey, who cares when you get your hands on a hot bowl, right?
The Canteen By Asia House
A small eatery on Lake View Road in Southern Avenue, Asia House probably serves some of the best quality soups in the city. Opt for Seoul's Dak Gomtang soup - a Korean chilli soup with noodles, scallions and black pepper (you can choose to have it in veg, chicken, prawn or mixed). Burma's Spicy Pork Broth (diced pork, herbs, noodles and beansprouts served in a spicy broth) is another must-try.
Quantum - Modern Indian Bistro
This is one of our favourite places to go to for soup and we're sure you'll love it too. Opt for the Veg Manchow Soup or the Lemon Coriander Soup. Both are equally good. In fact, the Lemon Coriander Soup here is easily one of the best that we've had.
Haka
The soup menu here is limited but appetizing. Go for their special Vegetable Haka Soup (it's their version of the Manchow Soup without the crispy noodles). Trust us, you'll leave wanting for more. Order a starter to go along with it and you're all set.
Cafe Drifter
Their Tomato Basil Soup is to-die-for. A hot bowl of soup accompanied by a great ambiance and Insta-worthy walls is all you need in this weather. For a better experience, take a seat in the outside section and enjoy a bowl while gazing at the quiet Hindusthan Park neighbourhood.
Asia Kitchen By Mainland China
This restaurant located on the 4th floor of Acropolis Mall is a must-visit for every soup lover. Opt for the Vietnamese Noodle Clear Soup or the Miso Soup. It's available in both veg and chicken options. The latter comes with tofu, chicken or prawn options.
Chowman
This restaurant has a wide range of soups on their menu. Go for their signature ones - Veg Four Treasure Soup or the Wine and Crab Meat Soup. Lung Fong, Meat Ball and Noodle soups are other hot favourites here.
The Chinese Walkker
This small Chinese restaurant opposite Purna Cinema in Paddapukur with brilliant red interiors, dimly lit ambiance and cosy comfortable vibes serves some of the best soups in town. Go for the Manchow Soup or the Talumein Soup available in both veg and chicken options. Thank us later!
Comments