This is an archived or old post. The information might be outdated.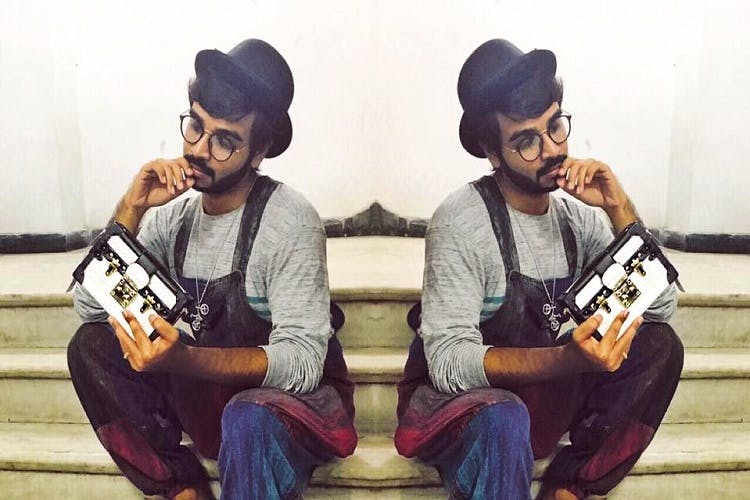 Get Ready To Double Tap: These 5 Kolkata Instagrammers Are Fashion Goals
Ten-Second Takeaway
Fun, off-beat, young and vibrant – if you're looking for style inspiration then these are the bloggers to follow
thebrokechica
A personal blog run by Ritika Jaiswal, this NIFT student has also been featured in Cosmopolitan India. If your style is comfortable yet chic, follow her. She calls her following 'chicas' and it really makes you feel part of a family. Keep a lookout for her insta-stories which are full of glimpses of the city and insights into her own fashion sense.
Debasree Banerjee
The Bengali Queen of the internet, Debasree has over 100,000 subscribers on YouTube. Her beauty, fashion and lifestyle channel is fun and innovative. Although she doesn't live in Kolkata any more, this Bengali beauty still remains true to her roots. We love her easy tutorials on how to wear the same item with different looks.
Thewhitehairedguy
With bright blue hair and bold prints, this fashion blogger will definitely catch your eye. If you're in for an experiment with your closet, here's where to look for inspiration. Floral prints, bright colours and interesting backgrounds makes this guy stand out.
Shilpiisaha
Accessory lover, photographer and fashion enthusiast, Shilpi loves to recreate celebrity looks. Look to her for inspiration for everyday fashion and ideas on how to make even the most ordinary outfit look fabulous.
Thebongmunda
Class and sophistication is what thebongmunda is all about. A mix of new and contemporary fashion generously sprinkled with traditional prints and classic looks sets thebongmunda apart. We love his ethnic-western fusion.
#LBBTip
Don't miss out on the backdrops they use for their photographs…they seriously show Kolkata through a whole new lens!