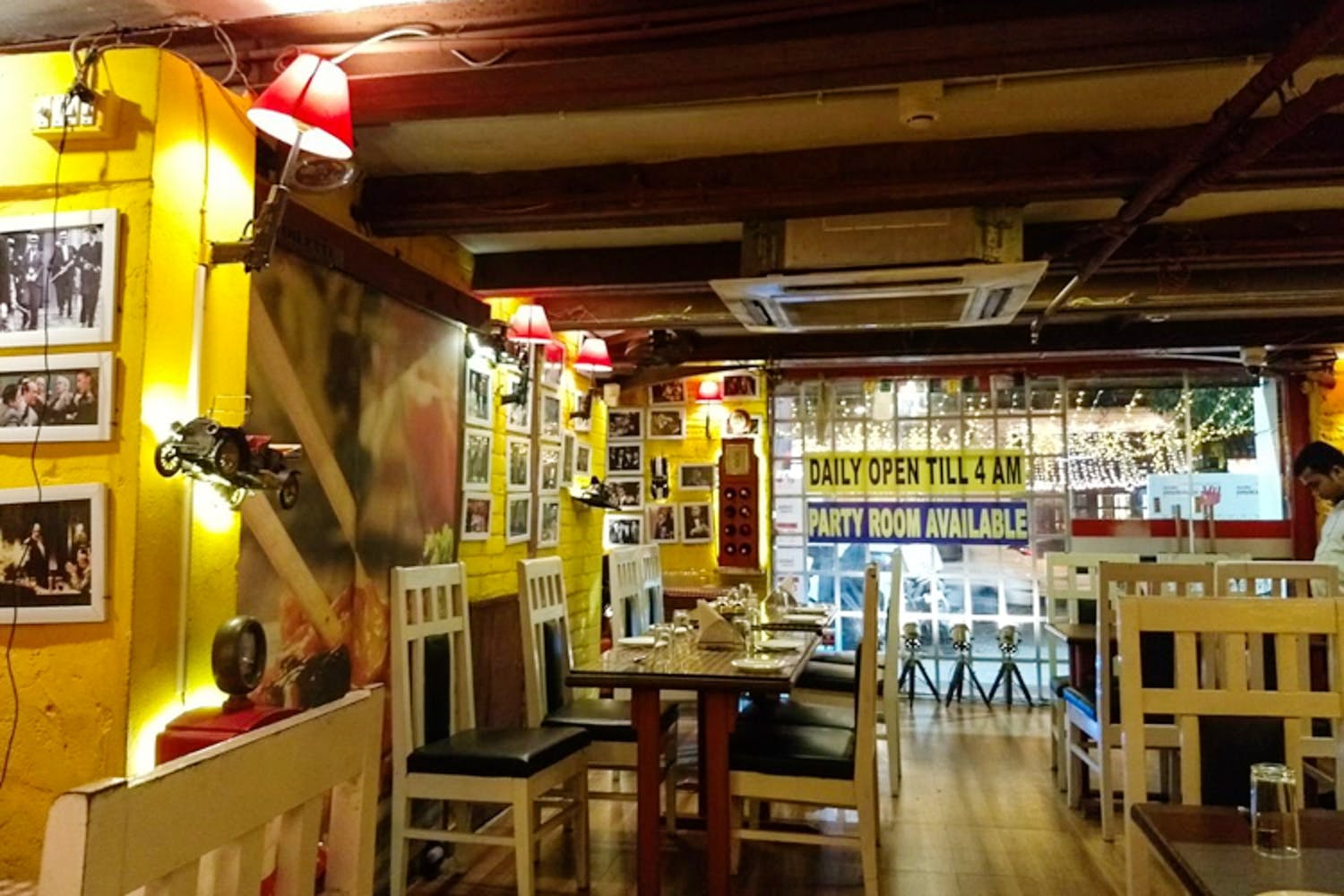 Delivery Available

Wi-Fi Available
Marlon Brando To Al Pacino: Dine With The Godfathers In This Restaurant
Shortcut
The Good Fellas off Park Street, opposite Mocambo are really in love with the Godfather films. A multi-cuisine restaurant, they are renowned for their Italian dishes.

What Makes It Awesome
The place is packed with photos, memorabilia, kick knacks devoted to the series. We sat towards the end below a couple of huge film posters all the time with a brooding Al Pacino and grim Marlon Brando looking down at us while we chomped on our food.
The music sets the tone — they were playing Paul Simon when we walked in and had us humming along to the "na-na-nas" in You Can Call Me Al. Everywhere you look, you will see something that reminds you of the films. The gas station model near the entrance is a nod to Salvatore Tessio —one of Don Vito Corleone's most trusted friends. The models of cars are the same ones used in the film or are from that era.
"Leave the gun. Take the cannoli": That dialogue from The Godfather will play on your mind when you see the lamps here — the rods on which the lampshades are fixed are toy guns!
Moving on to the food we had, word around town is Don Giovanni's pizzas are good — they've been around for ages and have more than one outlet (though Good Fellas started in 2016). So we had to sample a pizza — since we are pork aficionados, we picked the Non Veg Grande with pepperoni. The pizza had the right amount of cheese and toppings, with a thin crust base.
The khow suey on the other hand, was a generously large serving. It passed muster taste wise — with a bevy of toppings served in a wooden canoe-shaped dish. We must compliment the service — everything was prompt and efficient. And they even gave us two pieces of chilly chicken on the house.
What Could Be Better
The cold-ish crispy fried chicken in lemon sauce was a little off the mark. First of all, why such thin strips, guys? And where's the crispness?
Pto-Tip
The restaurant is open daily till 4 am and till 5 am on Saturdays. And they serve Bengali cuisine as well!
Comments
Delivery Available

Wi-Fi Available