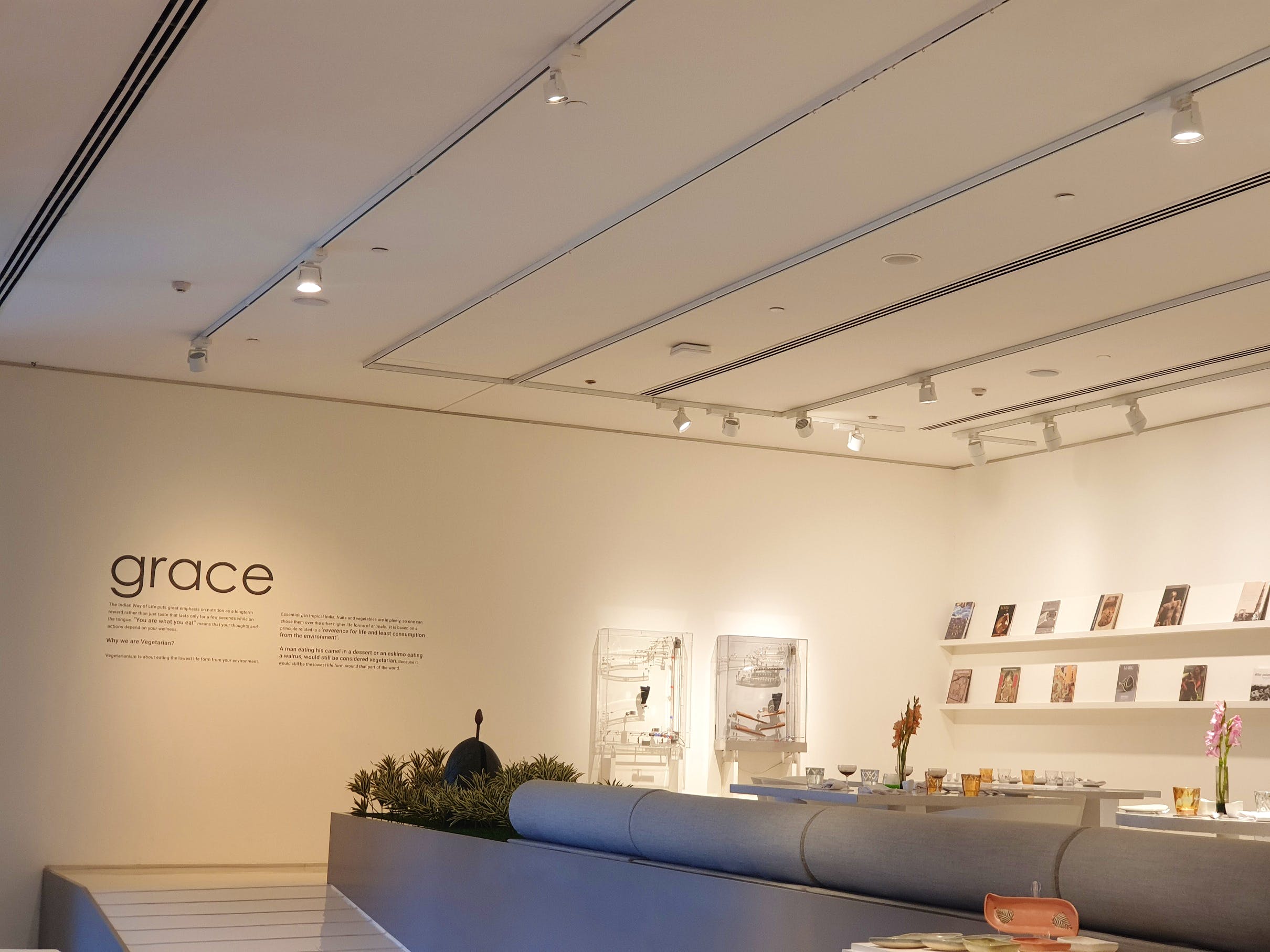 This Art Space Has A Fine Dining Restaurant That Will Break All Vegetarian Cuisine Myths
Shortcut
You would much rather eat a lavish meal at home than let the limp lettuce and tasteless tofu kill your appetite. This is not far from the truth when it comes to vegetarian cuisine in the city. But with Grace opening up inside the Kolkata Creativity Centre, this nightmare is just about to die.
What Makes It Awesome
In search of meat-free thrills? Head over to the Kolkata Creativity Centre and have a meal at Grace - you'll be convinced the feast without flesh is a real thing.
Don't mind the distance because the high aesthetics of this dining room will leave you in an elevated mood to crib. Plush white surroundings with sleek minimalist interiors, Grace is as much for your visual appetite as it is for your gastronomical one. None of the overdose of oily curries and oriental sauces or the usual jumble of themes that you come across in every eatery today, Grace has a select spread handpicked by Chef Ritabrata Biswas that will give you a taste of quintessential Bengal done up with a modern twist.
Slow food done well with locally sourced ingredients like Bandel cheese, aam ada, gur, batabi lebu, sorshe and others, the dishes are made like high art to tempt your taste buds. The spread is exclusive, but it would be difficult to get tired of the Bengal black rice with Thai green curry or the greens narkol sorshe salad that packs the punch of two of Bengal's fave ingredients.
Fusion food done in style, this sleek eatery can also double as your cafe where you can revive yourself with a coffee or two after a long tour of the sprawling art space. Hell, the whole scene might even convert a staunch carnivore or two.
What Could Be Better
A special restaurant made as an extension of an art space, this one has no delivery options. Don't complain, just drop by here and have a feast for both the eyes and the mouth.
Pro-Tip
A fine dining veg restaurant without the snobbishness of one, you won't have to worry about a reservation to go for a meal here.
Comments