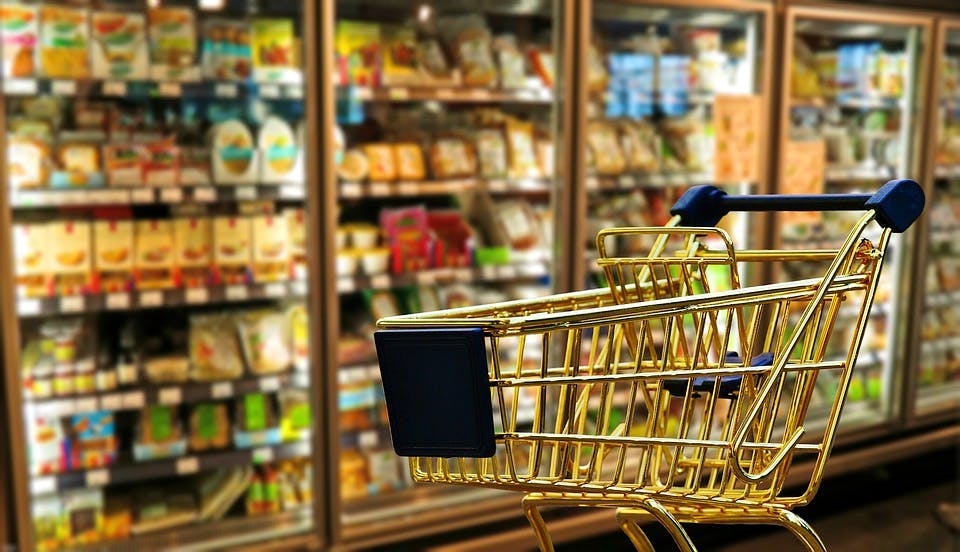 Grocery Shopping? Here Are Five Stores In The City That Homemakers Swear By
Forget the crowded sabzi-mandis and haggling over the prices of fruits and veggies. Forget the neighbourhood kirana shop from where you almost always come back empty handed because they stock nothing. Bookmark this list of the city's top grocery stores that are all about an amazing selection of products, fabulous deals and of course, ample parking space!
Spencer's
Coming from the house of RPG Goenka, Spencers lives upto its reputation of 'making fine living affordable'. No matter what grocery or toiletry item you need, you are sure to find it here because Spencers boasts of an enviable variety. Right from food, personal care, fashion, home essentials, and even electricals and electronics. Besides the usual fare they have an entire section dedicated to gourmet food, which we love. Oh and did we mention the awesome in-house bakery that will lure you in with the smell of freshly baked goodies? They have multiple stores in the city. However, if you are too lazy to hop over to the store, you can get stuff delivered at your doorstep by shopping on their website.
More
More combines best-in-class quality products and customer service to deliver a store experience that will keep you coming back for… well... more! From food to furnishings, from toiletries to toys - More has it all under one roof. Get a Clubmore card and enjoy lots of fabulous deals and offers on regular buys. They even have dedicated section for a variety of organic food. With a mission to make healthy, wholesome and freshest produce conveniently available to you, More will not disappoint, be it your daily necessities or hard-to-find items.
Rainbow Organics
Rainbow Organics is a tiny, unassuming store on Sarat Bose Road that caters to those who have been on the lookout for a balanced, healthy and holistic lifestyle, but did not know where to turn to. From chemical-free vegetables and fruits to hand-made pulses to pure spices to bath & body care, Rainbow has it all. While you are there, shopping for essentials, don't forget to pick up Rainbow's naturally fragrant room purifiers, pure essential oils and aromatic candles for soothing those frayed nerves. They also offer free doorstep delivery on all orders above INR 999.
HP Speedmart
This store is all about variety. Be warned that all your brand loyalties might just take a backseat here because you are sure to stumble upon the not-so-common and hard-to-find types here. It's amazing how much HP Speedmart can stock in a small space. The racks are filled to capacity so don't be surprised if you can't find something you are looking for and the staff pulls it out of thin air! Apart from myriad necessities, they have also made place for popular magazines as well as stationery items. They do home delivery too but only for people living in the immediate vicinity.
C3
A perfect blend of the essential 3 Cs - Cost, Comfort and Convenience, C3 exhaustively caters to your daily needs, from organic options to fresh produce, meat and non-perishables. Located in City Centre I Saltlake, this is one of the most visited grocery stores in North Kolkata. You will find a quite a lot of uncommon brands here - particularly in sauces and spreads.
Comments