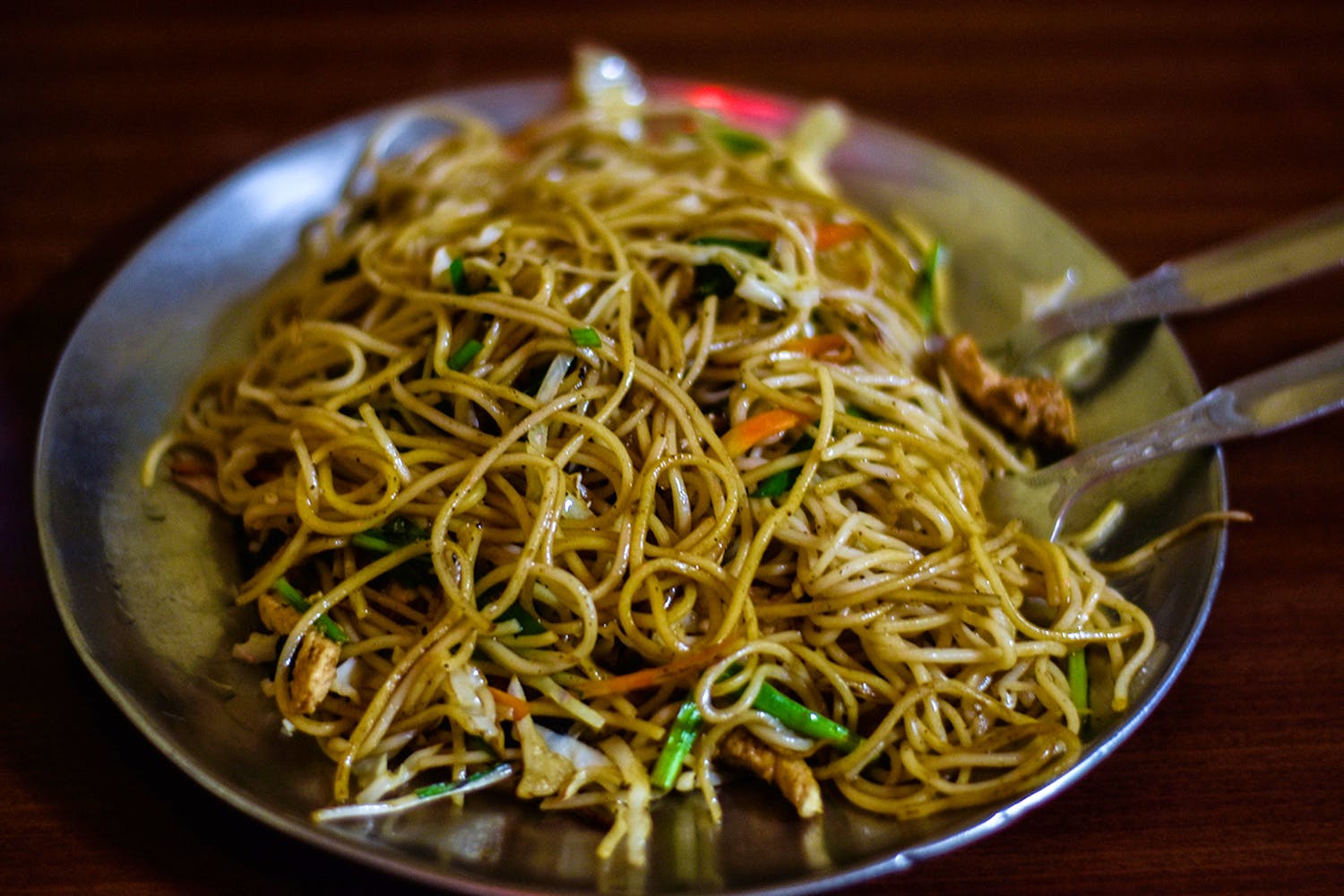 This Eatery Is Perfect For Your Short Breaks & An Even Shorter Pocket
Shortcut
Hungry during the lunch break, but sick of the canteen food? Or does the packed lunch looks like a bore for today's mood? A stone throw away from College Street, Gunjan is the place to be if the budget's tight and a tasty grub is on your mind.
Great For
Budget Chinese Food, Pork Dishes
What Makes It Awesome
Located at a corner around Patuatola Lane and Surya Sen Street, Gunjan is a tiny eatery that may seem rather unimpressive at first sight, but let's not judge a book by its cover! Serving tasty Chines food at reasonable rates, their Sweet n Spicy Chicken Wings should be your go-to dish. No matter the number of pieces you have, you'd keep licking your fingers and craving for more. Resisting their fried rice would be quiet a challenge, but the best deal to recommend is of course for the pork lovers. The pork chow is a serious hit here and is best complimented with their garlic pork. And with two portions to go by--full plate and half plate--this is absolutely convenient for your pocket. Prices for one is INR 150 and two is INR 250.
What Could Be Better
Though there's no luxuries to expect in this quaint and tiny cheap thrill place, but it definitely desires a place to wash hands.
Pro-Tip
Don't look for parking in this narrow lane. But if you want some soda to wash down the food, then hit the soda shop just across the street.
Also On Gunjan Chinese Food
Comments