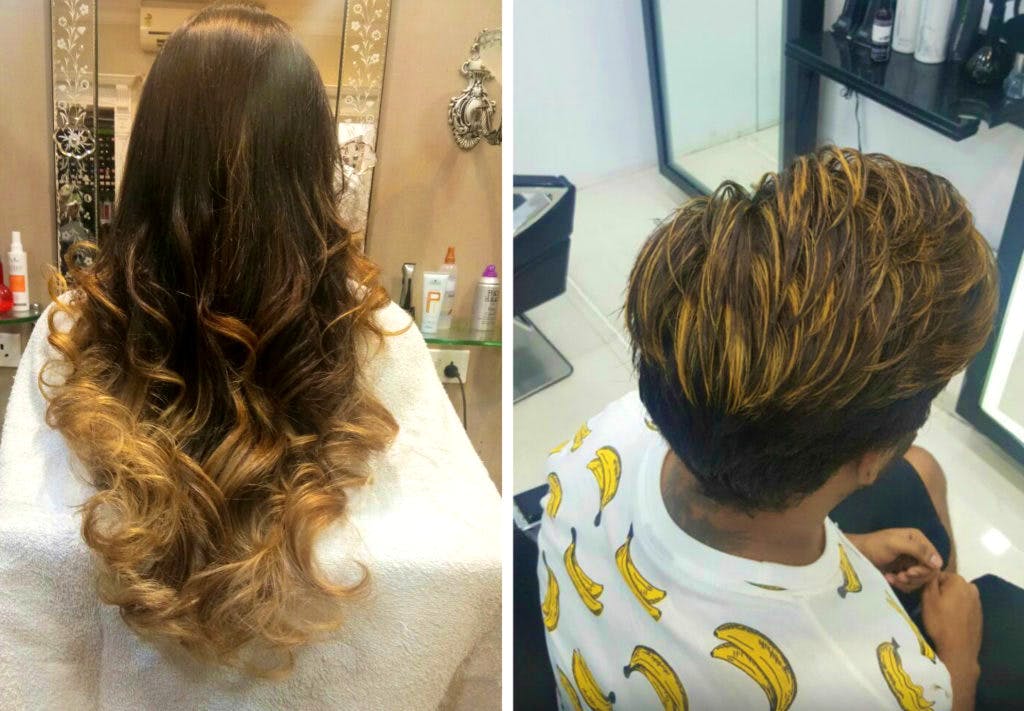 Wanna Jazz Up Your Hair Colour? Head to These Salons Or Call The Stylists Home
You might want to celebrate the upcoming festive (and wedding) season by livening up your locks with a splash of colour. Whether you are looking for blonde-greys, magentas pale pastels or vibrant hues, these salons and stylists will get your look on point.
June Tomkyns
One of Kolkata's most iconic beauty salons, June Tomkyns boasts of a glamorous client list including the likes of Suchitra Sen, Moon Moon Sen, Koyel Mullick and more. And is the best place to head to if hair colouring is on your mind. Global colours or highlights, fix an appointment with Priscilla to get it done. Best of all, Priscilla is also open to suggesting colour options that'll suit you according to your skin and hair colour.

Tony & Guy
This retail chain has been wowing the crowds from London to India with their highly trained professionals and quality salon products. Rainbow mix or blonde greys, they'll take the utmost care to get the look right. Prices for hair colouring depends on length of hair.
Cue Sidney
Cue Sidney is an independent consultant who specialises in hair colour, styling, trendy cuts, extensions, hair spas, and more. Sidney has been solving hair problems for 15 years and he gets down to the roots, literally! He does block colours and trending ombres really well. Basic global colouring starts from INR 850 for men and INR 2,000 for women. He is also open to doing home visits, in case you are busy.
Mapuis
Another one of Kolkata's trusted salons whose popularity has weathered the years, Ballygunge's Mapui's is a good place to choose if you want to go wild with hair colours. A unisex salon with amazing hair dressers, Mapui's has a long list of satisfied clients who swear by its services and personal care.

Wendy's
Wendy's is this standout South Kolkata salon with distinctive frontage, candy pink interiors and Elvis on the loop. And they are known to give you some of the best hair makeovers in town. Balayage, sombre or rose gold global, you can choose the latest trend you like here.
Juice Salon
This all-India chain is a popular haunt for the fashion-forward peeps of the city. A great place to check in for wild experiments in hair colour, Juice has adroit professionals to help you get the perfect look. Slightly steep for the pockets, hair colouring starts at INR 7K here.
Comments