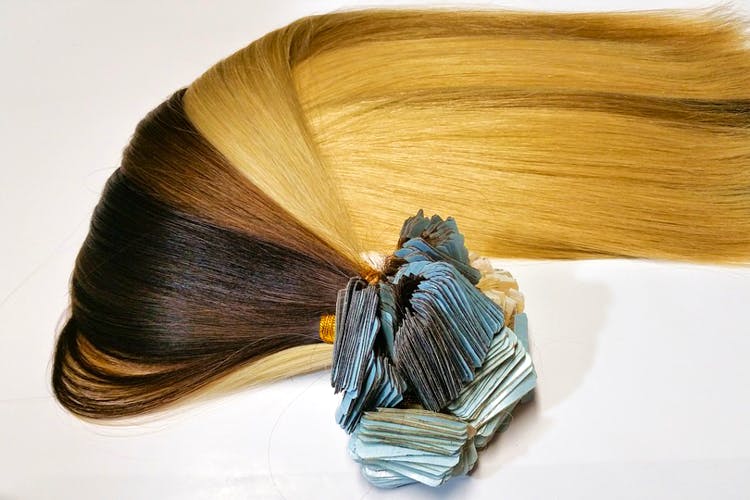 This Shop Sells Hair Extensions That You Can Use To Glam Up And Get Model-Worthy Locks For The Next Party
Shortcut
This tiny shop in New Market sells hair extensions that models use to give their locks thickness, length and volume.
Hair-Raisingly Awesome
You'll find wig and hair shops scattered all around New Market. We found this tiny shop near Nahoum's. If you're standing in front of the confectionery, walk left and it'll be on your right. They are known for the wigs they sell and you've probably walked passed it many times without noticing that they also sell hair extensions.
You get hair extensions in every shade imaginable – black, blonde and brown with tints of purple and lighter shades to make it more natural-looking. If you give them enough time, they will even make the extensions match the colour of your hair!
Bye Bye, Bad Hair Days
Depending on the length you want, you can get fab hair for anywhere between INR 800 to INR 1,500 for artificial hair. Although it retains its shape and feel as long as you wear it, you can't style it. You get cheaper wigs for INR 600 or less but the quality is rough and not natural-looking. For real hair – which you can use heat on to style, curl and straighten – you'll have to dish out anywhere north of INR 8,000.
Anything Else?
Apart from extensions, you also get wigs in different colours, styles, hair buns as well as extensions to add to your bun or ponytail.