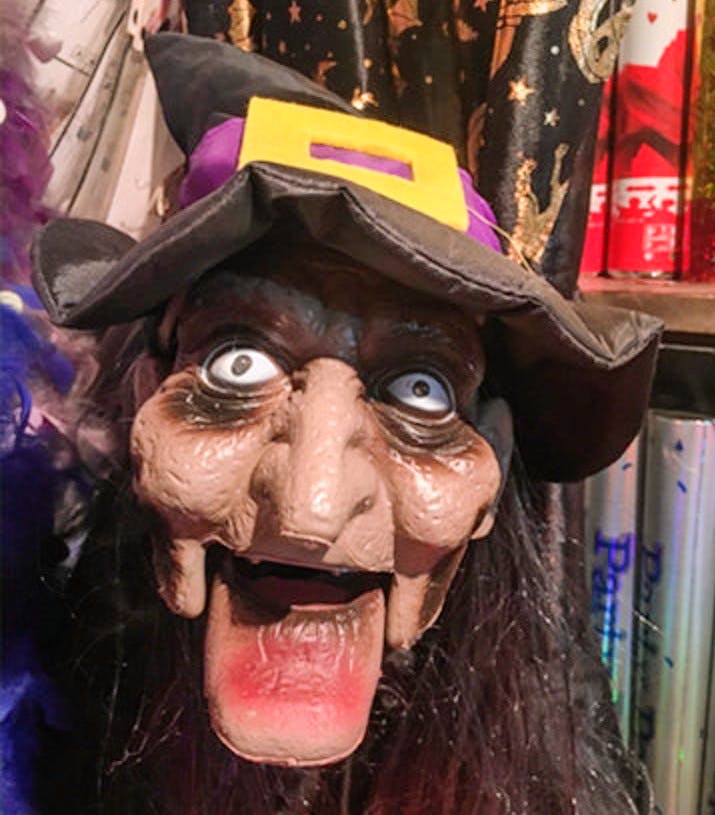 Scary Witch's Nose To Kermit Onesies: Get Your Halloween Party Essentials Here
Take some clue from Heidi Klum and set the plan in motion to freak the neighbours out this Halloween! Hang those bloody appendages from the doorknob or wear the glow-in-the-dark witch mask to troll your friends, pick your spookiest costumes and decor items for the party from these places in the city.
Merry Flower
New Market has something for every occasion, and Halloween is no exception. There's a row of shops on Free School Street (just beside Kalman's opposite St Thomas' Day School) that sell décor and costumes for any and every occasion. They usually do customised birthday parties (they'll make you everything from fake Game of Thrones swords to a Mickey Mouse khoi bag). In October, these stores become the places to hit up if you're looking for Halloween stuff. Merry Flower and National Paper House have the most interesting (and cheapest) collections for every budget.
Party Hunterz
Tucked inside Quest Mall, Party Hunterz stocks the craziest decor titbits and costume accessories. Face paints to fake witch's noses, this prop shop is loaded with the scariest and spookiest items. Pick up those neon body paints (green, orange, purple and more) and call on your make-up artist buddy to help you get ready to spook your sibling.
H&M
H&M is doing some serious task of bringing the Halloween bogey in town. Kermit onesie to vampire capes and Chucky tees, we found a fab collection of creepy scary costumes on their racks. The glow-in-the-dark skeletal hands hair pins and the angel wings bralette totally aced the deal!
Holly Wood
Be warned, there are several stores in New Market of the same name, but the one you have to head to is shop number F-98. A popular party prop shop, they have some real shady masks and hideously creepy accessories like warts (ugh, so gross) and slip on finger nails.
Monalisa Dress House
Cultural appropriation be damned, it's time to unleash the dose of desi drama this Halloween. Monalisa Dress House is special for several reasons. You not only get to rent trippy costumes (budget cuts, Watson!), you also get to bring the inner yamraj or apsara out! Dress like Rambha or sport Asura's eyes (and the hideous laughter) with the costumes and you can be sure you will be the star of the party.
Comments