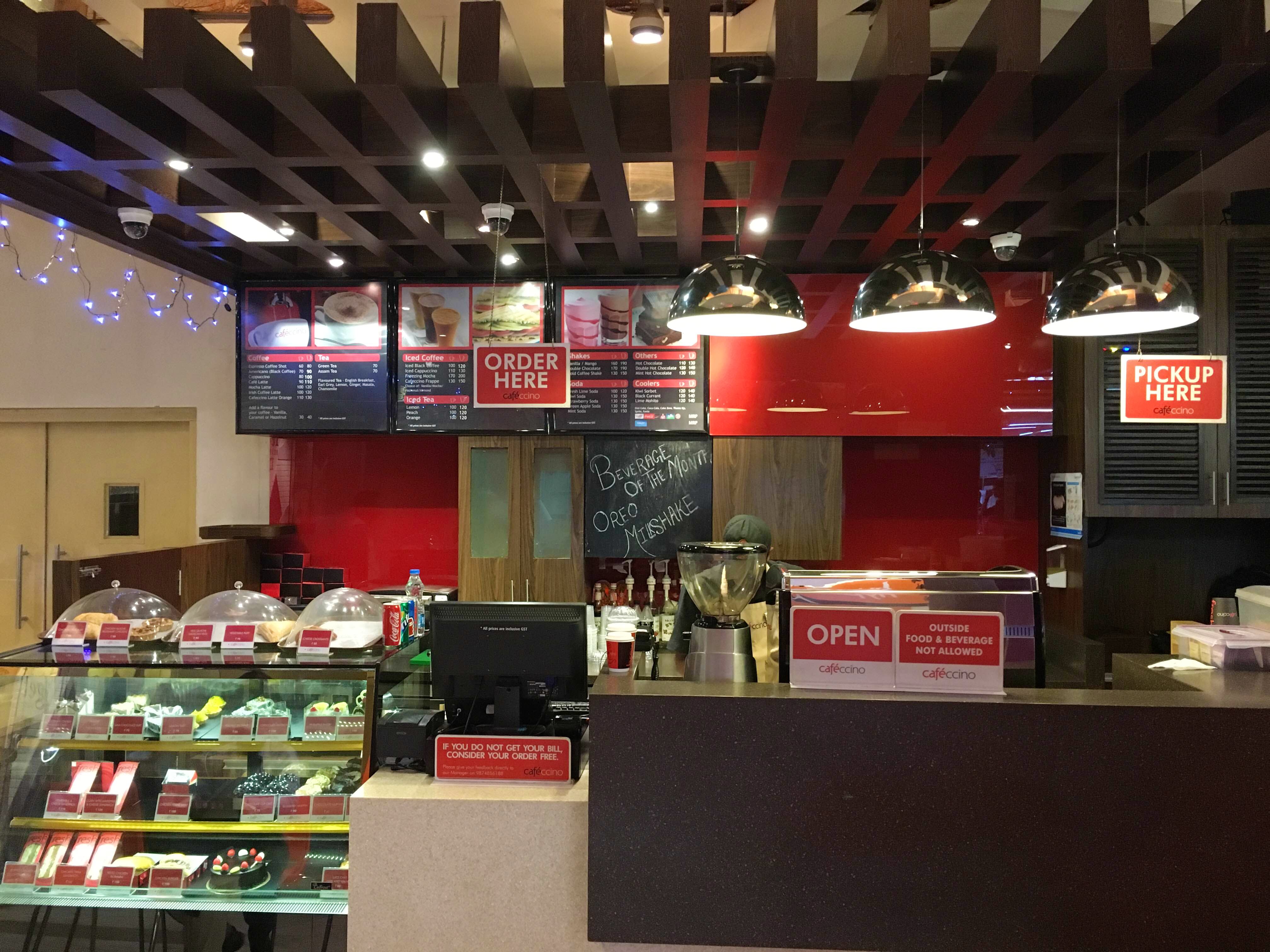 Make Your Way To Cafeccino In Quest Mall For Some Coffee & Adda
What Makes It Awesome
If you are a coffee lover you have to visit this place in Quest Mall, 'Cafeccino' is the outlet you can't really miss. The perfect place for coffee, adda and friends. Every month they feature a beverage and that's marked as their 'beverage of the month'. This month Moccachino is their featured beverage! It is a pretty soothing chocolate drink that contains espresso and is topped with some frothed milk. I just loved this drink and would definitely recommend this to others. Pair it with some Roasted chicken sandwich and you are all set for a lovely time ahead! The place is located in the basement of the mall just in front of Spencers and Starmark. You get enough seating arrangements and it's an open air kinda seating arrangement like Q33! They have a huge range of coffees and savouries which you really can't miss!
What Could Be Better?
I really want Cafeccino to open up more branches in the city, and the location in Quest mall can also be better to attract more crowd.
What's My Pro Tip?
I had also tried their Americano which is prepared by brewing espresso and some hot water is added to it. It was perfect and pretty strong, I must say. If you love cold coffee, then just don't miss the Cafeccino Frappe, I simply loved it till the last drop, definitely a must try! This is simply the best place to have coffee at reasonable rates at Quest mall and definitely the best option to take a coffee break in between shopping sessions.
Anything Else?
Definitely, try the Moccachino or the Cafeccino Frappe if you are here. And yes, definitely do try the sandwiches, the roasted chicken sandwich had a generous amount of cheese, mayo, lettuce, mustard and chicken! Go there with your buds just for a calmly relaxed adda session or with a good book, you will feel so relaxed in the end.
Comments