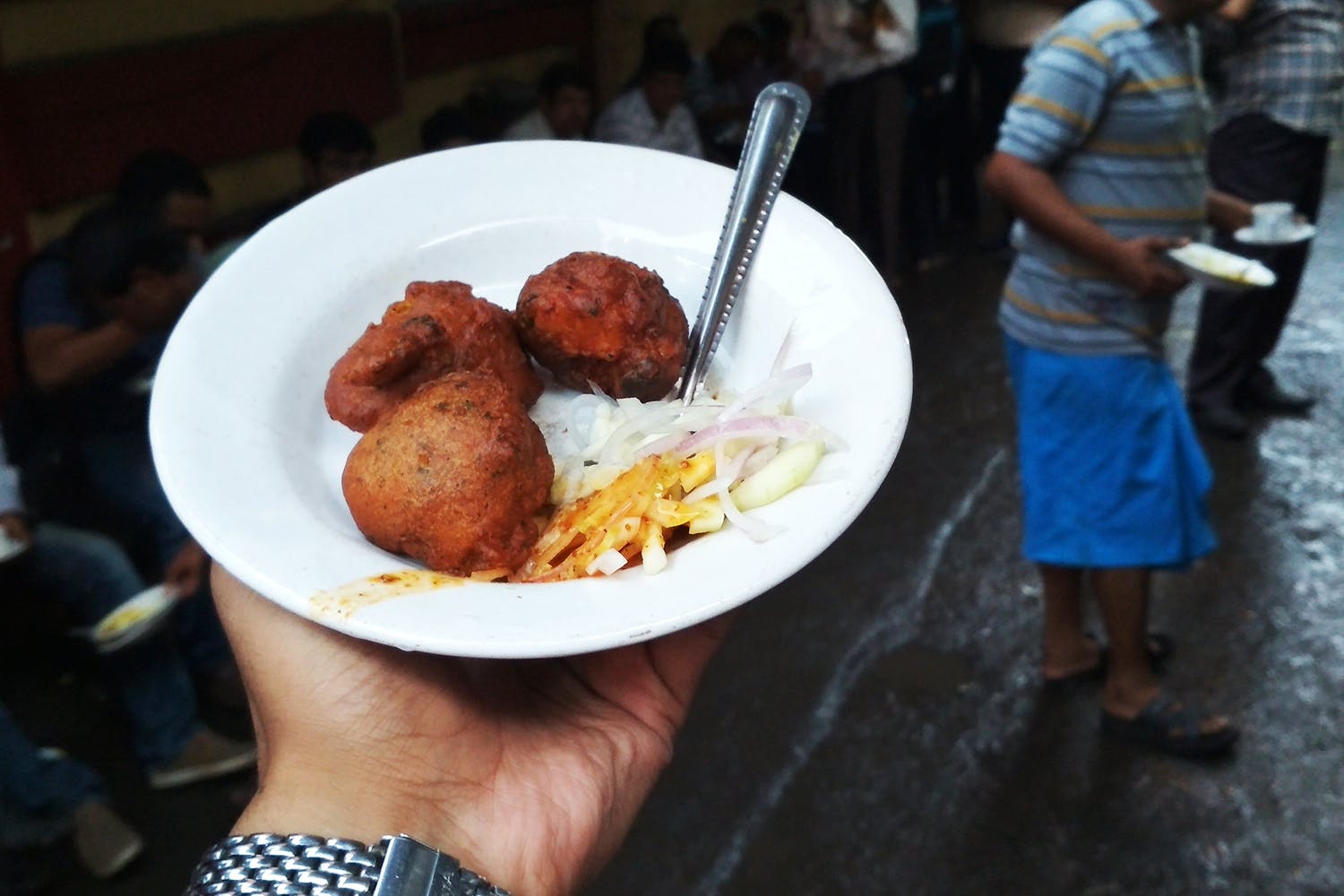 Hit Up Dacres Lane For Great Street Food In Kolkata
Shortcut
If you're a foodie and you're all about the cheap thrills, don't miss out on this eat street in Dharmatala! Dacres Lane is a narrow street located perpendicular between The Great Lalit Eastern and Esplanade.This place is jammed with food stalls that sell all types of street food that Kolkata is known for.
Great For
Street Food, Budget Food.
What Makes It Awesome
This is the street food hub of Kolkata, mainly because the babus of the earlier government would come here from their offices for lunch. It's been somewhat depleted since then but you can still find loads of stalls selling staple Kolkata fast food such as rolls, chowmein, dosa-idli-vada, fish fries and chicken cutlets, vegetable fritters and much more. The most popular places on this street are Chittobabu's Dokan and Shuruchi. If your workplace is near Dharmatala or Esplanade, don't miss out on Chittoda's chai and chicken pakora for a quick snack. If you're looking for a full meal, head to Chittoda's Shuruchi for wholesome chicken stew and bread. They also serve a mean fried rice and chilli chicken combo. Looking for Bangali lunch? Try the maachh-bhaat (fish curry and rice) at Dacres Corner or roti-tadka at Janata Hotel. Keep an eye out for Sip-n-Drink, a juice stall located outside Dacres Lane near KC Das. They make a mango lassi that hits all the right spots on hot and sultry days. Made with real mangoes and with a dry fruits garnish, it costs just INR 30 per glass!
Pro Tip
Don't miss out on the fish fry at Dacres Corner. Thinking of that with some mustard sauce still makes my taste buds tingle!