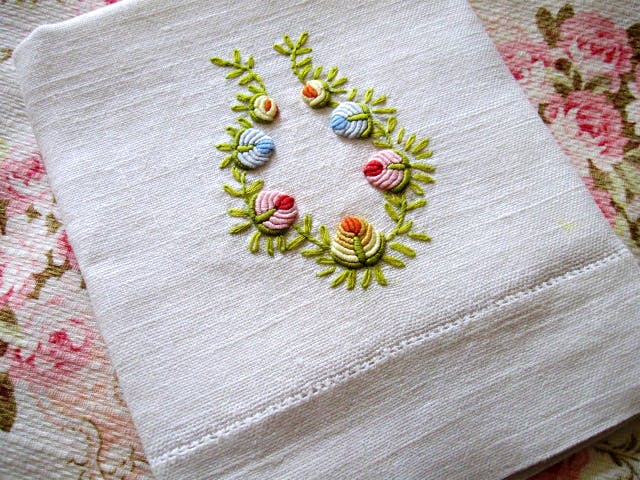 This 80-Year-Old Shop Stocks Home Furnishings With French-Style Embroidery
Shortcut
Everyone knows about Bengal's kantha work — that's the first thing that comes to mind when you say the two words 'Bengal" and "embroidery". But few people know that the state specialises in a style of French stitching and knot stitching as well. Stock up on some exquisitely embroidered home linen at this old store off Park Street.
A Stitch In Time
This unassuming 80-year-old shop with bright blue doors and windows is a hidden gem and a treasure. It is one of the remaining old stores that still do this kind of work. Walk in and you will find the (somewhat reclusive) owner SK Mazharul Islam behind the counter on most days. His father SK. Jauhar Ali started the store. The shop is full of old wooden and glass cabinets stacked with beautifully-embroidered home furnishings (bedcovers and sheets, table cloths, mats and napkins) in different colours. A somewhat recent addition are leather jackets and luggage bags.
They also stock embroidered sarees from around INR 450, and salwar-suits and dress materials from around INR 350. Pick up one of their delicate smocked frocks for children with lightweight embroidery (known as 'pennies' they are great for summers).
Prices are fixed, so no bargaining and they accept only cash.

What Could Be Better
The salesmen aren't too forthcoming when it comes to showing you a variety of styles, but then that's Kolkata!
Pro Tip
You can also get your own saree or dress material and get it embroidered from here. They will help you with the design.
Comments