The information in this post might be outdated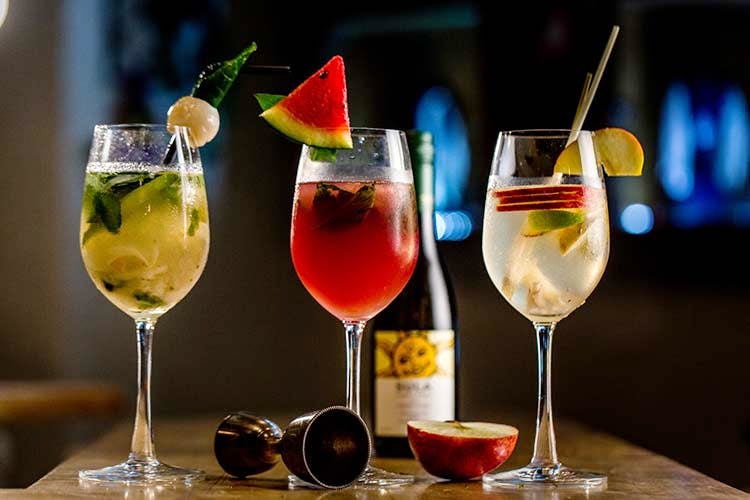 Get Drunk Not Broke On Hoppipola's 99 Menu Where Everything Is INR 99
Shortcut
Johnnie Walker, cosmos and tequila shots: Hoppipola's is known for their cheap booze & now they will give you everything for INR 99 or less.
Drinks On Me!
Need a drink after a long day of working? Treating your squad for your birthday? Hoppipola is making drinking a lot of booze really cheap with their 99 menu. Everything is INR 99 or less!
Not just cheap beers and domestic liquor, there's a lot of stuff on the menu at throwaway prices. Rum, whisly, scotch, brandy, vodka, and tons more: whatever your poison, they have it for you at super cheap prices. Johnnie Walker Red Label, tequila and kamikaze shots, and even sangria for just INR 99!
You'll even notice that some of the drinks come for INR 99 for the first one, and INR 69 for the second — double the drink, 2/3 the price!
Cocktails make their way to the cheap list too — Cosmopolitans and Bloody Marys, here we come!
Anything Else?
Need more reasons to head to Hoppipola? We're giving you tons more here. You can gulp down the super-easy-on-the-wallet 99 menu both in Mani Square as well as in Acropolis. You can find out more on their Facebook page.
The cheap booze is up for grabs through the day on Monday and Tuesdays, till 8 pm on Wednesdays and Thursday and till 7 pm on Fridays. Sorry guys, it's not available on weekends!
Comments