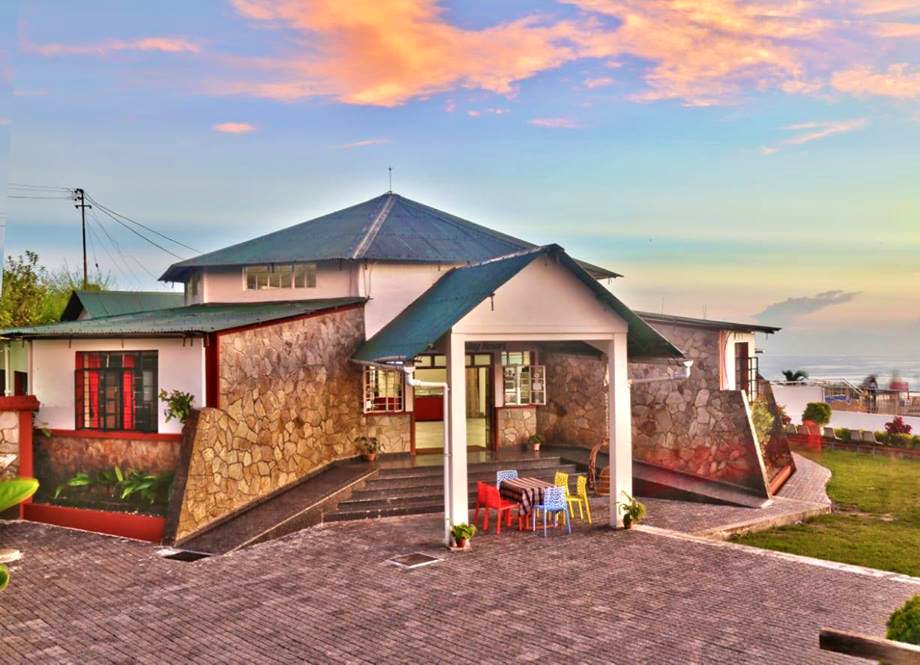 Book A Stay With Cherrapunji Resort And Enjoy A Few Days Amidst Nature
Shortcut
Now that the summer vacation is on, we suggest you take a break from your mundane life and go on a holiday with family or friends. If you are unable to decide where to go, we suggest you head to Cherrapunji in Meghalaya. Imagine bathing under waterfalls and mountain streams, camping, bonfires, trekking and all kinds of amazing outdoor activities. This is what the town has in store for you. And if you're worried about where to stay, we've got that sorted as well.

What Makes It Awesome
Owned by Denis Ryen and his wife Carmela, the Cherrapunjee Holiday Resort is the perfect place to stay at for families and women travelling solo or in a group. Also known as Cherra or Sohra Resort, this property is surrounded by abundant scenic beauty and is great fro family get-togethers and adventure activities.
The resort is situated atop a hill overlooking lush green mountains, the plains of Bangladesh and the hamlet of Laitkynsew. Imagine waking up to such stunning views away from the noisy cities and hectic school/work schedules. The serenity and beauty of this place will overwhelm you and make you appreciate nature all the more.
The resort offers family tour packages that include all meals and also feature treks to the unique and stunning living root bridges in Meghalaya. They also organise camp fires, bird and butterfly watching activities, river canyoning, adventure caving, music programs, sightseeing and picnics! You can also bathe in the mountain streams and cool water springs or under waterfalls if you'd like.
The wonderful hosts will arrange it all for you so that you can enjoy the natural beauty of the area and have the best experience of your life. And guess what? Just so you can have a memorable stay and interact better with the surrounding and your family, there are no TVs in the rooms! They want to provide the right ambience for a holiday and also inculcate the spirit of adventure among children.
The owners have ensured that you don't face trouble reaching the resort. They have put up direction boards from the Cherra market right up to the resort. You will be welcomed at the resort with a drink (no alcohol guys. It's a family resort!) before being shown your rooms. They offer accommodation on twin-sharing basis, the charges of which start at INR 4,260 with breakfast and dinner complimentary. You'll be charged an extra INR 1,120 if you are travelling with a child between 6-10 years of age and INR 1,400 for an extra person above 11 years of age.
All you students out there, the resort has excursion packages for you guys as well with prices starting at INR 4,100 per student.

Get the best service from the Khasi men and women from nearby villages who work as the hotel staff. Listen to them sing melodious Khasi songs and dance to their beat every evening. And, of course, who doesn't love a bonfire night under the starry skies? It's a rare experience for city folks.
So, take that long due family holiday and spend a few peaceful days in the lap of nature while experiencing the warmth of traditional Khasi hospitality only at the Cherrapunji Holiday Resort.
Pro-Tip
Don't miss the trek to the living root bridges. You absolutely cannot return without witnessing this natural wonder!

Sorry guys but the family resort does not host men travelling solo or in a group.
More Information
Cherrapunjee Holiday Resort
Comments