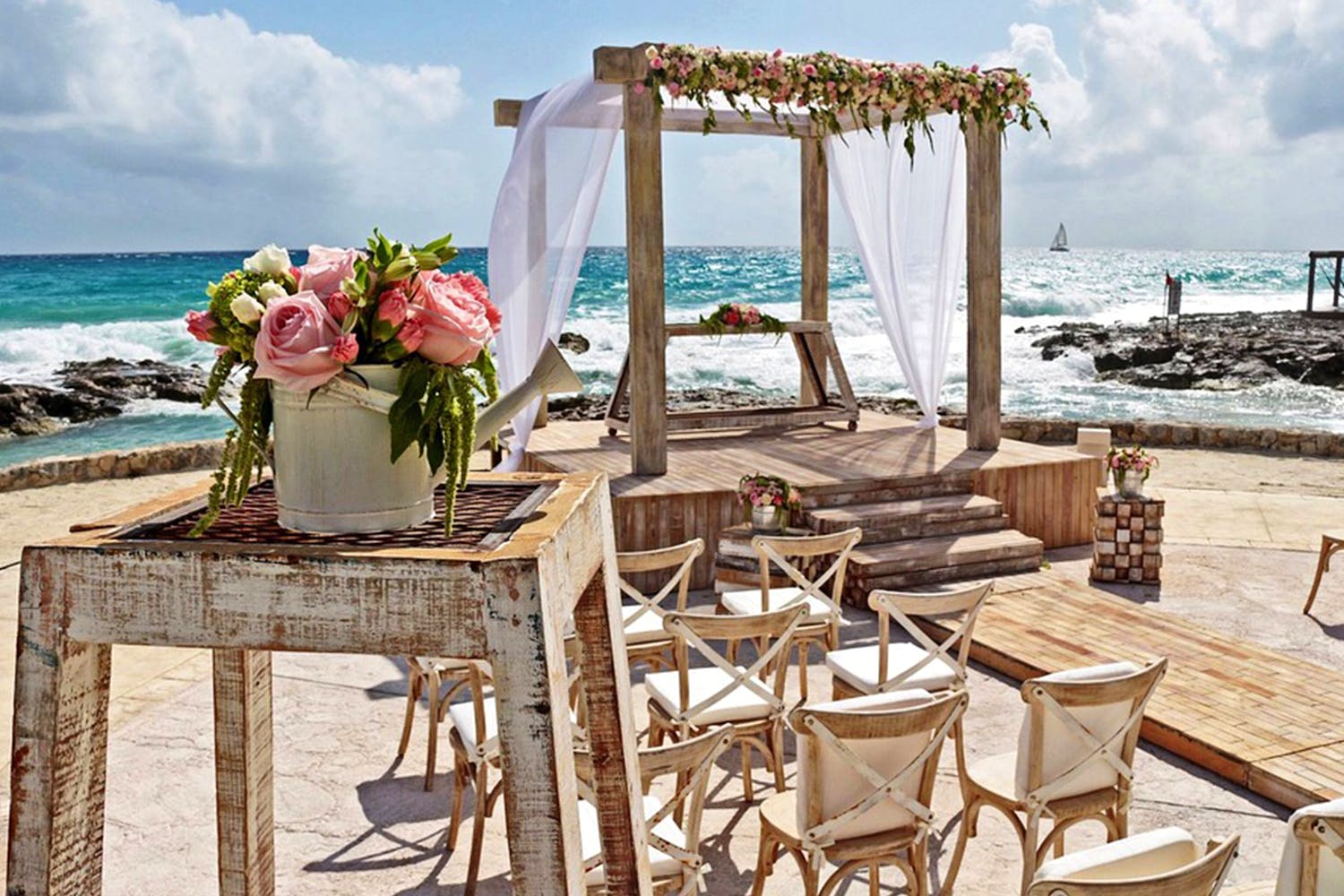 Want A Wedding By The Beach? These Hotels In Puri Have Scenic Views & Great Offers
Looking for a sun and sand wedding do? Here are some resorts in Puri with the prettiest beach views (and some with their own private access to the sands). The best part? The picturesque town is only a 9-hr drive away.
Hotel Holiday Resort
This resort is situated in the heart of the city. Don't get put off by the entrance or outside view. It has all of 92 rooms, a swimming pool, a restaurant, and a huge green lawn right in front of the private beach (perfect if you want to host a wedding or sangeet!). There are also some cottages right in front of the lawn, which the bride and groom can use to get ready. They do not charge venue charges. They only charge food plates, rates starting from 800+taxes for non veg menu. However, they do not allow outside caterers or decorators.
Mayfair Resort
Mayfair Resort is a treat to the eyes. The beach is owned by the government, but the part near to the resort has Mayfair's own security. And they too have a lawn facing the beach. They don't have venue charges, they charge on a per plate basis. The room rates start from around INR 8,000. No outside caterers are allowed and the decoration charges are separate. They can accommodate 700 to 800 people.
The Chariot Resort And Spa
This one is located a bit far from the city (which is great if you want some peace and quiet). They too have a lawn with a sea view where you can set up the mandap or stage. The beach, though not owned by the resort, is mostly secluded so your wedding will have enough privacy. It has a total of 125 rooms (each with different accommodation capacities) and a huge, dreamy pool in the middle! They do residential weddings and charges include accommodation, pick up and drop services and the freedom of choosing your own menu. Per plate charges are levied only for non-residential weddings. If you want your own caterer, the venue charges will be charged separate at a rate of 3.5 lakhs a day. They can accommodate 275 to 300 people.
Hotel Golden Palace
This resort will give you ultimate wedding (and vacay) goals! They have a lawn facing their private sea beach, and 99 rooms starting from INR 4,500+taxes. They do not allow outside cateres like most of the others.
Comments