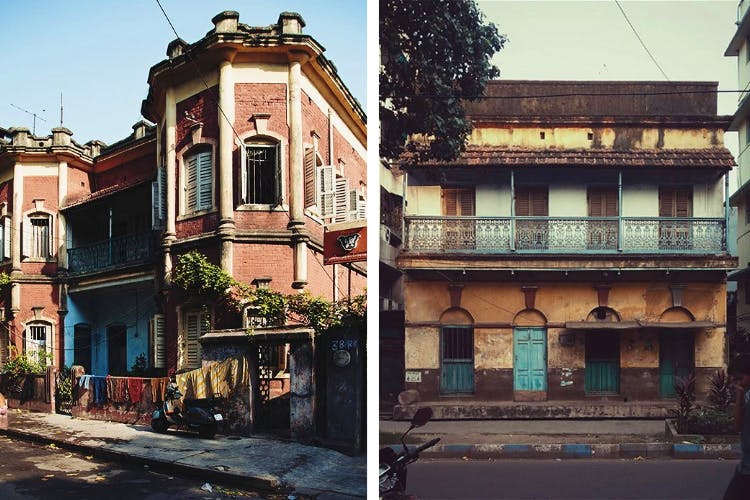 This Instagram Project Is Documenting Kolkata's Gorgeous Old Buildings
Shortcut
Calcutta Houses, a photography project on Instagram was started by three friends – Manish Golder, Sidhartha Hajra and Sayan Dutta – to archive the city's unique rich backdrop of vintage homes and buildings.
What Makes It Awesome
The project captures not just an architectural history of this city but also illustrates the different styles that came together to create a melting pot, it captures the essence of Kolkata. It's amazing that this is the only big city in India where just stepping out of the front door is to take a walking historical architecture tour. It's all around you – buildings with so many stories attached to them. The city has an amazing architectural style – look around at the old houses dating back hundreds of years with their curved balconies, the intricate grills, rounded pillars, slatted windows, and mosaic flooring – Wes Anderson would have a field day shooting in this city! The trio's photographs of grand old facades, balconies, pillars, flooring and louvre windows will make you realise how closely the city resembles Havana in Cuba! Apart from photographs, the project also features delightful illustrations of Kolkata's unique balconies and windows done by Dutta who is a graphic designer. The buildings are beautifully captured like works of art with their round pillars, curved balconies, ground floor porches and the once ubiquituous red oxide stone floorings. They've documented several parts of South Kolkata and vast stretches of North Kolkata. If you visit their Insta page, you can see where all they have shot. And then go on a tour of your own to rediscover Kolkata.