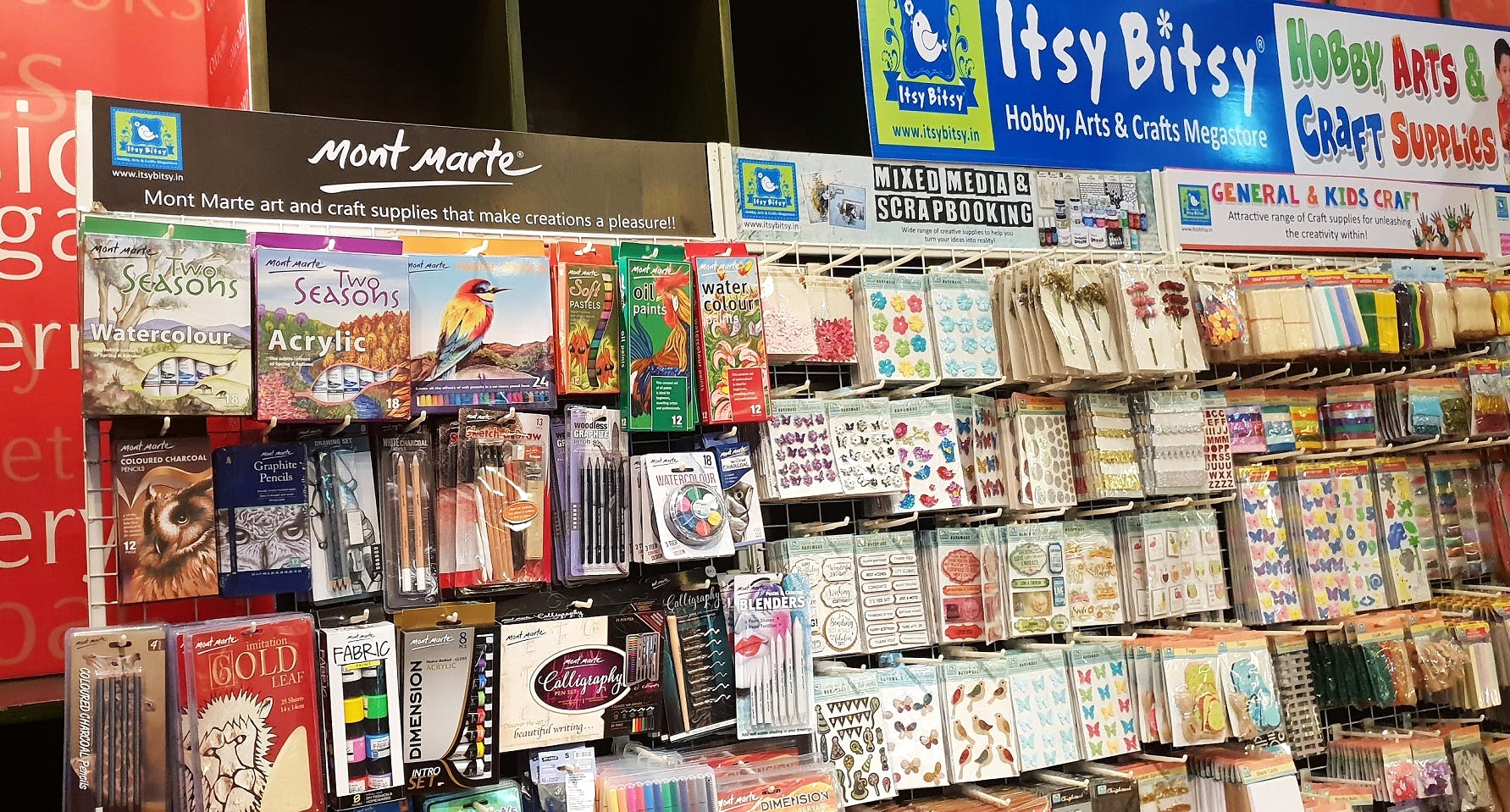 Craft Nerds Get Set To Go Bonkers: Itsy Bitsy Is Here To Sort All Your DIY Projects
Shortcut
DIY craft projects are easy as pie for you, but finding good supplies often keeps you waiting? Give up the wait right away and head to popular art and craft supplies store Itsy Bitsy. We are taking as many empty bags as we can to the store!
What Makes It Awesome
Craft nerds, it's time to bring your inner Harun Robert out and make good of those hundred Etsy saves and the even more Pinterest pins. Drop everything and head over to Itsy Bitsy to horde on its fantastic collection of art and craft essentials. Arm yourself with a glue gun and get packing those art pencils, sketch books, paints, colours and other craft kits. If quilling takes your interest then pick their quilling board, paper and tweezers.
There are craft kits (like sewing and candle making), stencils, 3D stickers (check out the ones with handwritten messages), beads, feathers and a variety of scrapbook craft materials. We were thrilled to find the wide range of paints that were available - from matte acrylic to fabric, oil and water colours and pastels! (Do check out their metallic acrylic paint). If your expertise lies in sketching then pick sketch pads (from watercolour suitable pads to charcoal and pens), dark charcoal, graphite or white charcoal pencils from here. They are also stocking up on kneadable erasers, foam brushes, gold foil, pastel and charcoal blenders - we could just go on, tbh! So, waste no time and hit Itsy Bitsy to make those wishlist DIY projects come alive.
What Could Be Better
Itsy Bitsy has opened up in one little corner of Oxford Bookstore in Park Street. While there are plenty of supplies to pick from, this is of course missing a whole range that the stores in Delhi, Bangalore or Mumbai boasts of.
Pro Tip
Billing for Itsy Bitsy products are done separately from the book store counter. So, unless your buys are billed you might not be allowed to carry your selection elsewhere in the store.
Comments