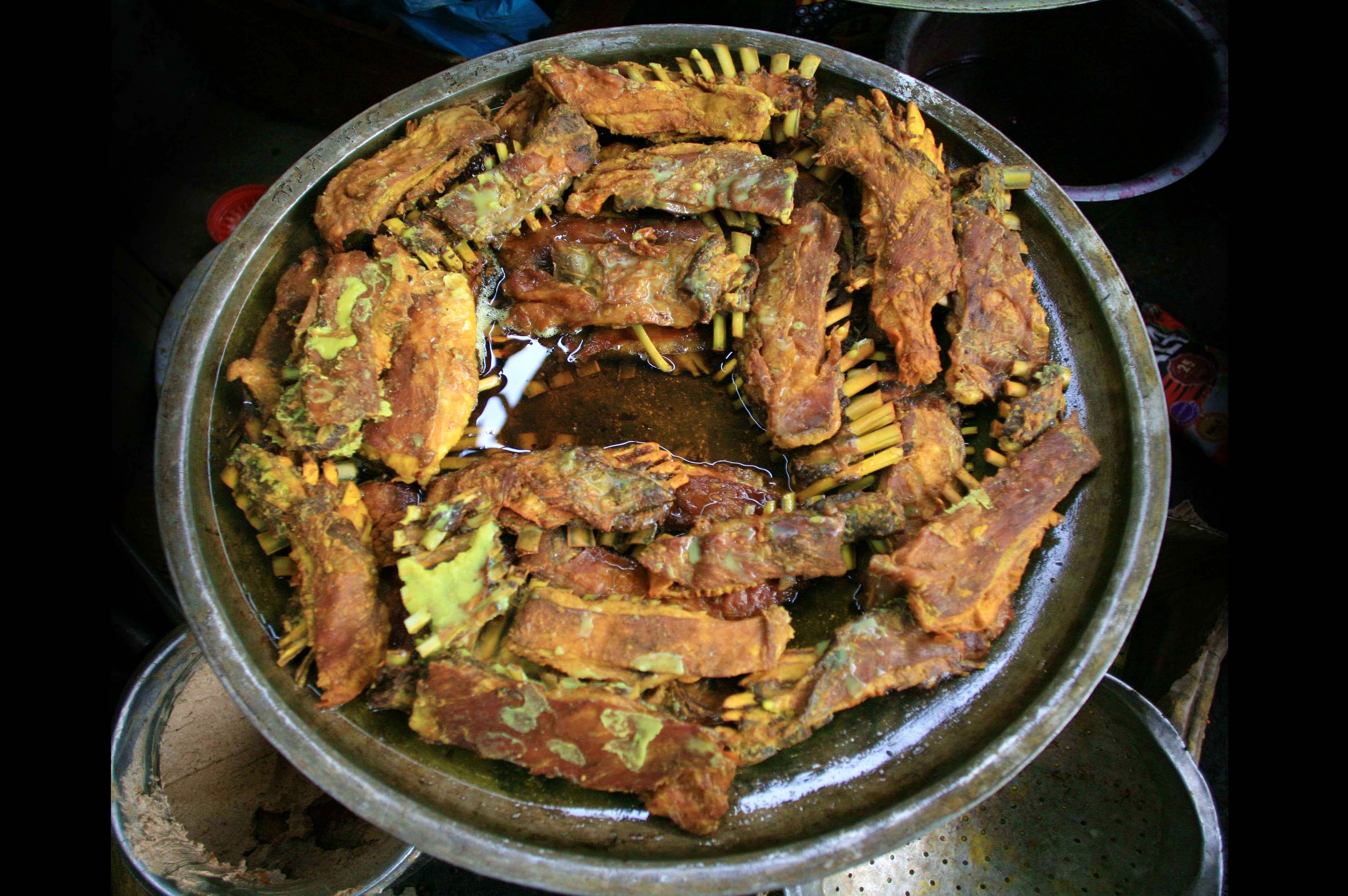 Now Get A Taste Of Kashmir Right Here In Kolkata With This Catering Service
Shortcut
You know what they say about Kashmir - if there is heaven on earth, it is right here. Well, if not the place itself, you can now go on a heavenly gastronomical journey with Kashmir On A Platter bringing to you a taste of the northernmost region's local cuisine right at your doorstep!
What Makes It Awesome
Authentic Kashmiri food is now just a phone call away! Get a taste of Kashmir right here in the city with Kashmir On A Platter's home delivery and catering services across Kolkata. Run by a family who spent most of their life in paradise, Kashmir On A Platter aims to introduce the people of Kolkata to authentic and traditional Kashmiri food. They want to give people the complete Kashmir experience - like never before!
And guess what? Their master chef or, like they say, the Vaste Vaza and his team of Wazas or cooks have all come down from Kashmir so that you and I can have the best food experience. They have brought with them their expertise and experience in the craft and also the herbs, spices and other ingredients that make the cuisine different and unique.
At 'Kashmir On A Platter', the Wazwan (a traditional multi- course meal) is headed by a Vaste Waza who is assisted by a team of Wazas to present to you the 'heavenly flavours from paradise on Earth'. In Kashmiri, Waza means Chef and Wan means shop so essentially Wazwan is a place where the chef displays his specialty dishes.
The catering service offers a variety of dishes like mutton or chicken roganjosh, ladar kebab, methi maaz, goshtaba, rista and yakhni among others. These delicious items are sure to satisfy your stomach and soul. The mutton roganjosh is priced at INR 180 while the chicken costs INR 150 for two pieces. The other items are also decently priced.
They also take party orders and orders for corporate events as well as club contracts in central and south Kolkata. They deliver at your doorstep without any delivery charges within a radius of 3 kms from Lake Gardens. A nominal charge would apply for delivery at far-off locations.
Call them on 99033 49503 / 99033 49082 to place an order. You can also order through their website - www.kashmironaplatter.com
Pro-Tip
Kashmir On A Platter offers a 15-20 percent discount on all orders above INR 1,000. These apply to not just home delivery orders but also to party orders and corporate events.
So what are you waiting for? Come, savour Kashmir like never before right here in the City of Joy!
Ask Devyani a question