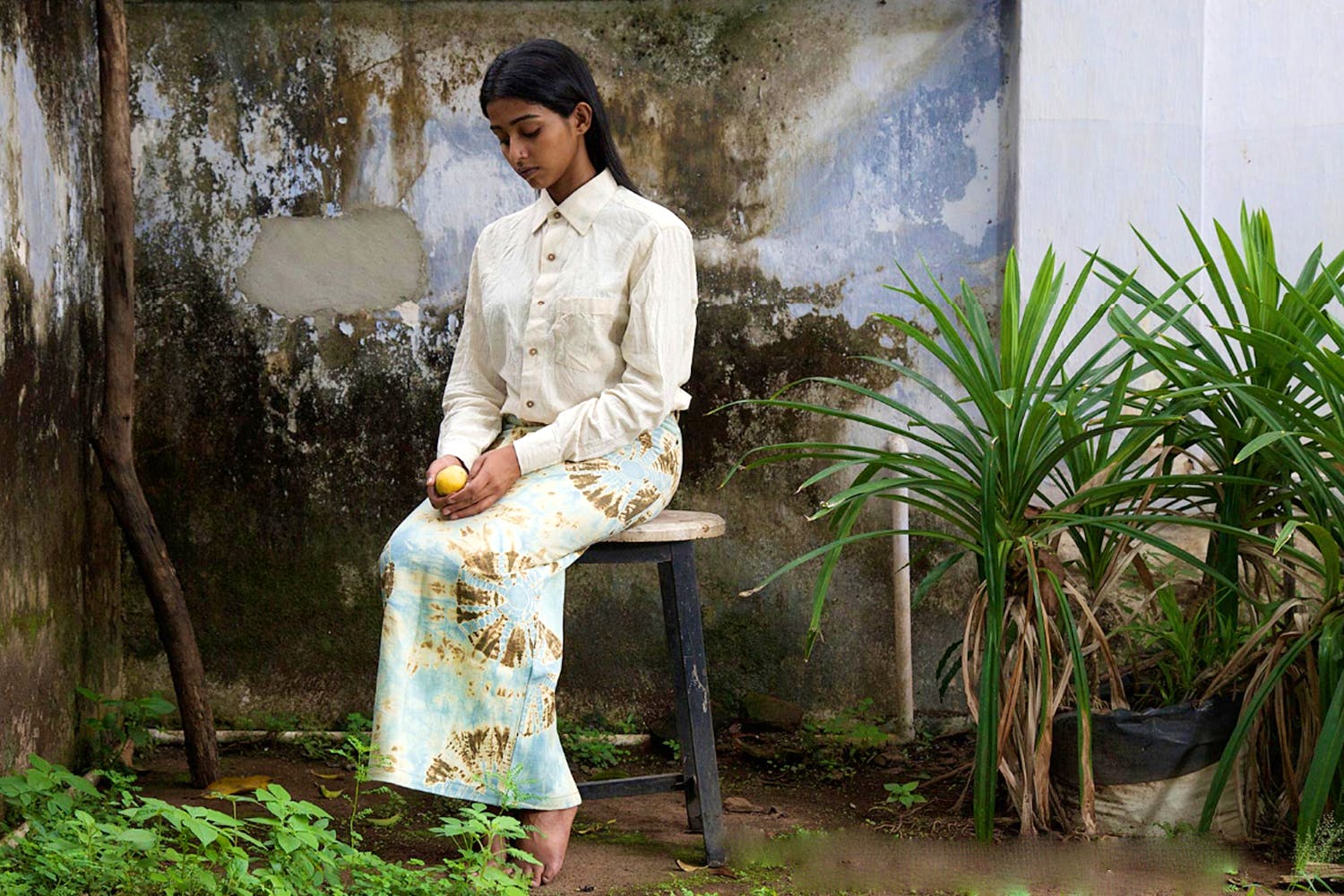 Khadi Is The New Cool And These Brands Are Giving It A Unique Twist
If Kolkata's weather is suffocating you, perhaps it's time to focus on what you put on your bodies as much as what goes into it. Khadi, the amazingly breathable and sustainable fabric is being woven into contemporary and chic designs by these really cool Indie brands. Here's our list of reccos to get your khadi fix from.
Red Sister Blue
Red Sister Blue is a celebration of femininity, freedom and modern aesthetics. Making it wearable for the jeans-clad, crop top dresser of today. We love how this Mumbai-based apparel house seamlessly blends khadi in its collection of pants, shorts, dresses and skirts. Perfect for a hot and humid weather like our city's, their collection is dominated by vibrant colours and fresh silhouettes. An appealing alternative to environmentally toxic fabrics like polyester, nylon and acrylic, Red Sisters Blue is bringing Khadi back and how!
11.11 / eleven.eleven
11.11 is khadi perfection. Although this luxury brand, founded in Delhi (retailing worldwide) has its roots firmly grounded in khadi yet its designs and 'never-ending quest for mastery' know no bounds. If you love earthy hues, then the label's palette of browns, pale yellows and vibrant blues will really appeal to you. 11.11's use of khadi also hopes to bridge the gap between farmers and weavers, and vegetable dyeing and block printing traditions, while revolutionizing the way khadi is perceived.
The Pot Plant
The Pot Plant brings together the age old charm of natural fabrics with effortless styling and in-vogue trends. It's almost like their clothes have been crafted for lazy Sundays when you are unhurried and at your playful best. Not too fond of fitted, fussy clothing? Then Pot Plant's collection should be right up your alley. Anti-fit seems to be the mantra as you will discover asymmetrical maxis, flared trousers and calf-grazing culottes (mostly khadi) in their collection.
Bunosilo
Bunosilo, a Kolkata-based brand's every single product is 'handmade just for you' – in fact, the label even carries the wearer's name. Love shirt dresses or easy-breezy tunics? Bunosilo has just the variety of high-quality, handmade and honest clothing for you. Working directly with ethical suppliers, sourcing natural materials and supporting ethical craftsmanship, Bunosilo is committed to delivering a product range filtered by artisan skill and khadi.
Desitude
DesiTude is here to shake things up with their khadi denim collection. Think: jeans, jackets, skirts, shirts and shorts – made out of hand-spun, hand-woven khadi with the modern appeal of denims. DesiTude is a brand that carries the 'desi' ideology in its heart while wearing the attitude of the young, confident and smart urban youth on its sleeve.
Runaway Bicycle
Runaway Bicycle's collection is wearable art. Ditch your form-fitting, toxic garments for clothes that breathe. Tops, shirts, jumpsuits, jackets, stoles and scarves in pastel shades, made out of khadi using natural dyes – Result? Clothes that give you the freedom to dream, discover and explore.
Metaphor Racha
Metaphor Racha does not treat khadi as a mere fabric but understands khadi as a thought that kindles the spirit. No wonder their collection evokes feelings similar to the ones brought on by the first drops of rain and the smell of wet earth after a long and dry spell of summers. Home furnishings, sarees, blouses, kurtas, stoles and many such earthy and beautiful ethnic garments form their collection.
Comments