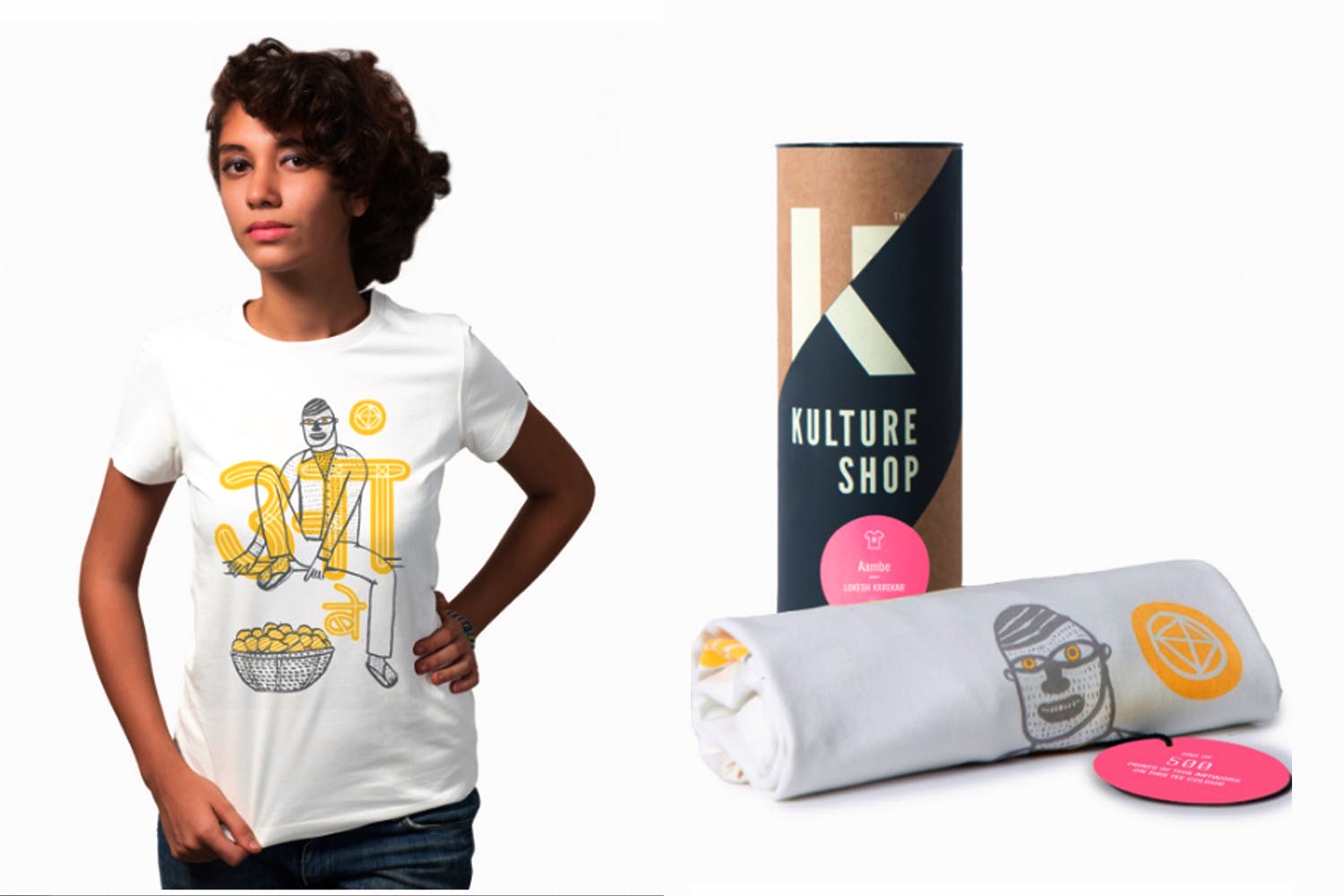 This Rad Indie Store Is Turning Graphic Tees Into Far-Out Fashion
Shortcut
Looking for clothes that speak your personality? And don't want to sport brand names across your chest? Kulture Shop has you covered.
What Makes It Awesome
Fashion is ideally supposed to reflect your own self and, what can be better than wearing clothes, suited to your moods, interests and your unique brand of snarky?
Kulture Shop is a popular fashion and stationery store that specialises in prints and designs that are quirky and offbeat.
Unlike most of the brands selling what a celeb wore to the airport, Kulture Shop is one such rare gem that deeply looks into and helps define the consumer's identity. We loved their new collection which is all about music. Get your hands on a range of canvas prints, tees, notebooks, laptop skins and mugs which cover eight genres designed by their crew of super-talented artists.
We can't resist the edgy art and comic prints, and the ones with typography in English and Hindi. The "Don't Mess With Me" tee is done by well-known Mumbai artist Jas Charanjiva and it warns against messing with an Indian woman ready for modern times.
You must pick up the indie pop design by artist Jasjyot Singh Hans for INR 1,195. And the plain white summer tee with "Ambey!" on it had us hooked (INR 995). It's something you can hear now from the mango sellers on the streets.
Pro Tip
Not just clothes, you can also buy cool artwork to decorate your space with (from INR 900).
Comments