Listen To Kolkata Musicians And Kids From Slums Jam Together At These Sessions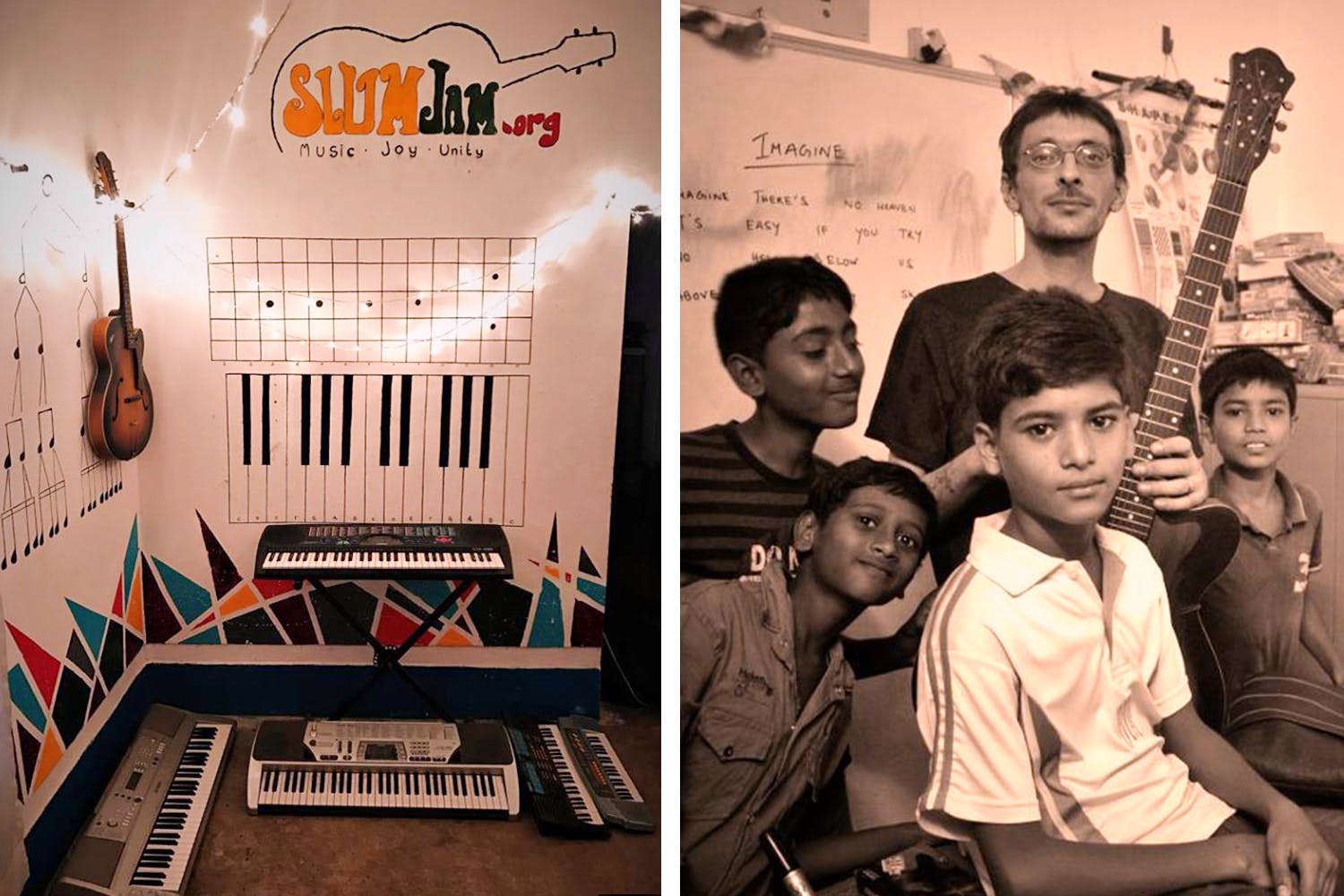 Shortcut
Uber-talented children from the city's slum communities will jam with Kolkata's best musicians at this musical showcase.
What Is It?
SlumJam.org is a project by Responsible Charity where they provide free music classes by professional music teachers to children living in slum communities and villages across India. They are now organising a monthly showcase on the first Sunday of every month where these children and their teachers will jam together and put up a live musical performance.
On the first Sunday of every month from 4pm to 6pm at Responsible Charity's center in Jadavpur, these children will share the stage with talented musicians.
Who Is It For?
If you believe in the cause of spreading the arts to communities where it's unaffordable and inaccessible, and if you would like to support these talented and hard-working children in their budding music careers, then this monthly concert is something you should attend.
Why Should I Go?
One, it's free. And two, you will be supporting children's dreams. Remember how special we feel when our friends and family cheer for us when we showcase our talent? That's how special you can make these budding musicians feel when they take the stage every month.