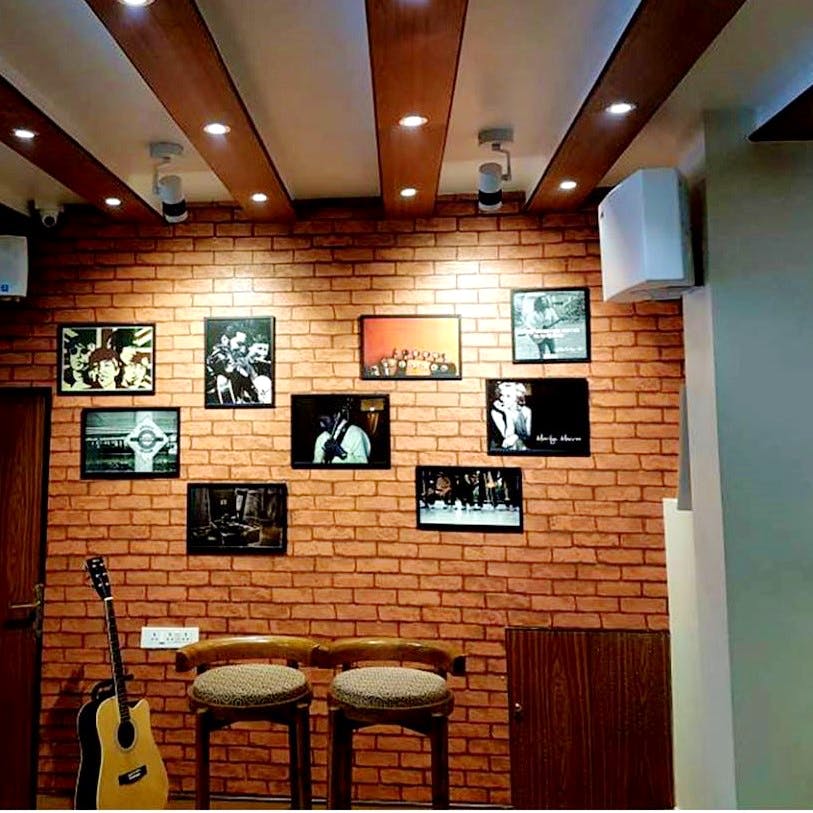 Love Live Music? These Cafes Have The Best Gigs In Town
An open mic session, or the best of home-grown talent, Kolkata's cafes have been stepping up to nurture the live music scene in a big way. Here's a list of cafes where you can take both your taste buds and ears for a ride!
What's Up Cafe
What's Up Café has long been the favourite den of the young college-goers owing to the rising popularity of their rooftop seating and jacuzzies. Now, they also have introduced 'Trippy Tuesdays' where along with their scrumptious food and bar spread, you also get to enjoy brilliant live music performances from the city's best independent musicians. What more, Trippy Tuesdays is also What's Up Café's weekly ladies' night, where select cocktails are on the house for the ladies. So what are you waiting for, head over to What's Up on the nearest Tuesday!
Terminal_11
If you are looking for a café that is part library and part concert venue, Terminal_11 is the place to go! Albeit a bit on the expensive side, the frequent live music performances and the delicious food, makes going to Terminal_11 a must for food lovers, music lovers, and book lovers alike. The musical evenings range from sarod recitals to percussive guitar performances, so missing out on this one would practically be a sin!
The Whistling Kettle
Have a date night planned but don't know where to go? Head over to The Whistling Kettle on Wednesdays and Fridays between 7pm to 9pm, and enjoy their plethora of flavoured teas with a side of some amazing live music. Tea connoisseurs with an ear for good music, you absolutely should not miss out on The Whistling Kettle!
8th Day Café and Bakery
If you have a strong sweet tooth and a stronger liking for independent musicians playing fresh original music, 8th Day Café and Bakery is most definitely your calling. Known for hosting regular open mic nights for musicians, poets and stand-up comedians, and also hosting the famous Arcadia Sessions featuring some of the best indie musicians like Kyle Scott and Deep Phoenix, 8th Day Café and Bakery should be on the bucket-list of every foodie and music lover in the city. Hop in on an event night, and munch on some cinnamon rolls and chocolate cupcakes while watching great musical acts come to life in front of you.
Abar Baithak
In the mood for an authentic Bengali-style adda? Abar Baithak is the perfect place for you! Decorated with Feluda aesthetics and hosting regular Sunday music gigs, this quaint little café makes for a perfect Sunday brunch visit. Make sure to cosy up to some very interesting board games while you gorge on their tasty preparations and groove to the music.
Sienna Cafe
This blue-hued cafe – with the most amazing food – has been hosting some good gigs. They had Amit Chaudhuri playing from his experimental albums, This Is Not Fusion and Found Music. Also the Beer Puppets were here – Shreya and Srinjay. And Jayashere Singh and Amyt Datta, Nischay Parekh and Jivraj Singh. And Rivu from the band, Preying Mantis.
Artsy Cafe
Arsty Live on Saturdays are a thing to reckon with if you want to explore the best of Kolkata's music scene. Music bands like The Big Other and The Whale In The Pond perform regularly here. Other visiting musicians include Nondon Bagchi, Debajyoti Biswas, Tapasi Bhattacharya and others.
Zee's Coffeeshop
Does the slow spin and the crackling sound of vinyls and discs still enchant you as it did years back when they were readily available? Then, you'll love this! With two rare Technic 1200 turntables in the house and several rare vinyl records to Varun's collection, drop by on Sundays to catch popular city musicians like Reevu Wangdi, Saptarshi 'Sammy' Bhattacharya, Josh Mukherjee and others bring in their music of rock, funk, jazz and hip hop and spin the vinyls.

#LBBTip
Do keep a tab on the pages of these cafes to keep track of all the fresh music and art events they might be hosting in their spaces!

Comments