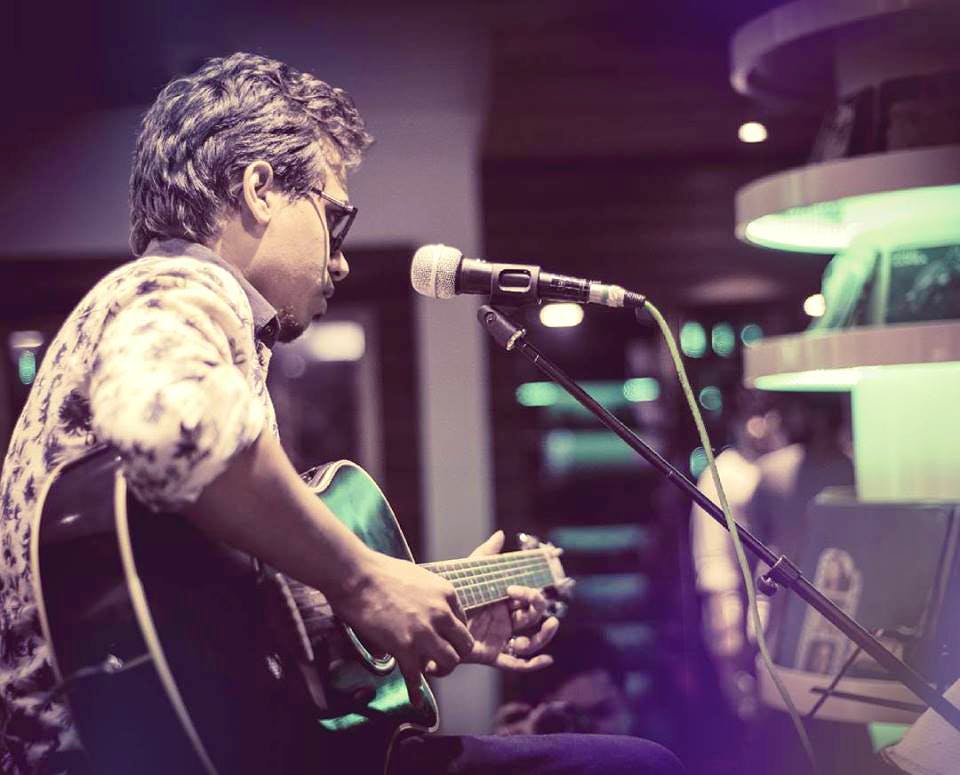 Head To These Cafes And Bars In Kolkata For The Best Live Music
There's nothing like kicking it back old-school with a beer while you listen to a couple of super-talented musicians jam it out. Here's where you can hear live music on the regz.
Terminal_11
Sufi nights, chill-out sessions, performances by solo local artistes, there's no shortage of variety of live shows at Terminal_11. The Salt Lake hangout joint is where you'll find tons of young people, college kids and couples who come to chill, work and just relax. Keep tabs on their Facebook page for events. They usually hold gigs every Saturday and Sunday.
Hard Rock Cafe
Hard Rock Cafes across the world are known for their live music and so far the newly-opened Park Street outlet (the first one in the city) has not disappointed. With big names in music like Fossils to local Anglo-Indian band Blue Mist, the live music gigs are held often and are tons of fun. You'll usually catch a gig on Friday and Saturday nights. Keep tabs on their Facebook page for the next gig, they usually create a page on Facebook for every event so it's unlikely you'll miss it.
Monkey Bar
Live At Monkey's on Friday nights are an experience you have to have at least once in your life. They bring in the coolest performers, most recently had Lady M & The Musicmen (an incredibly talented trio LBB had the joy of listening to!). Another fav of the crowd are Adil & Paloma, a duo who make their own music and do intensely passionate renditions of popular songs too. Monkey also has Sundowners on Sundays where they have live music at dusk, with the sun setting as the backdrop, performers strumming on their guitars and the crowd singing along. Keep tabs on their Facebook and Instagram pages for events.
Phoenix
Phoenix is known for producing back to back thrilling live entertainment nights. You'll catch live performances here on Thursdays (hosted by Thursday Jazz Encounter and Jamsteady). They dig out some of the most offbeat, unique performers and give them a platform which is awesome both for the band (who gets a platform) as well as us (who get to listen to some really cool music). Keep tabs on their Facebook and Instagram pages for events.
Sunset Resto Bar & Lounge
Looking for somewhere to chill after work on Thursdays? Sunset Resto Bar has some incredible live performances. They're now doing regular Thursday shows with Barefoot, a much-loved band which has been around since 1987. You would have seen them play at Anglo-Indian weddings but now they also do pop songs, original compositions and your fav old-school classics. Keep tabs on their Facebook and Instagram pages for events.
The Whistling Kettle
The little Darjeeling-style cafe has relaxed, laid back live music sessions. Not just western music, they also have classical performers. They recently had Arko Mushkerjea perform. If you're all about the acoustic beats, these live nights are for you. Enjoy some incredible music while you sip on your Nathmulls tea and snack on their breakfast platters (these are a meat lover's delight!). Keep tabs on their Facebook and Instagram pages for events.
Jam House
Located in the same lane as Shri Shikshayatan College, Jam House is the first-of-its-kind music lounge in Kolkata that organises live music gigs every day from 6: 30 pm onwards. They've recently begun having gigs at midnight as well. The bands/singers sing only Bollywood music. But, trust us, live jamming sessions at Jam House are worth going for! You will not return disappointed.
The Lords And Barons
The Lords and Barons in Park Street has bands playing every Wednesday, Friday, Saturday and Sunday. Different bands and singers perform at this gastropub every week. You are sure to fall in love with the music here. Some great music along with food and your favorite drinks - what else does one need after a hectic work week?
Keep tabs on their Facebook page for upcoming events and gigs.
Zees Coffeeshop
If the slow spin and the crackling sound of vinyls still enchant you, then you'll these sessions that happen at Zees Coffeeshop every Sunday! They have a couple of rare Technic 1200 turntables and several rare vinyl records collection. So stop by the cafe on Sundays and catch popular city musicians bring in their music and spin the vinyls.

Artsy Cafe
Saturday evenings at Kolkata's first art gallery cum cafe are super entertaining. They manage some really cool, local talent and have them perform. Gypsy to soft rock and everything in between, they get performers who play various genres. Don't be surprised if it's a full house so go early if you want a good seat. Good music, great coffee and a really cool crowd is what you can expect.
The performances take place on their slightly raised wooden platform which is covered with hanging plants from the top (which create really beautiful shadows). Keep tabs on their Facebook and Instagram pages for events.
Cafe I Am
Cafe I Am in Sector V, Salt Lake hosts live music gigs throughout the month. This place must be on your list if you love music. It's no usual DJ nights we're talking about, but a fab scene of live performances by incredible local artists and bands. Popular bands like Pelican Shuffles, Jazzhop, Whale In The Pond, Hennylounge, ROB, Colour Bridge and Mojo Band have performed at the cafe before.
The gigs happen only at the Sector V outlet.
Sienna Store & Cafe
Sienna has been hosting some amazing live gigs at their outlet in Hindustan Park. They had Amit Chaudhuri playing from his experimental albums, This Is Not Fusion and Found Music. Also the Beer Puppets have performed here besides several others like Amyt Datta, Nischay Parekh and Jivraj Singh. Now enjoy more of it at their Park Street outlet that opened doors recently. Harini Iyer and Abhijit Nath, Nishit Arora, Presh Prince and bands like One Dot Free have already performed there.
TopCat CCUtop
TopCat is Kolkata's newest music gig spot and hosts live music gigs by popular bands and singers throughout the month. Singers like Plastic Parvati and Pulpy Shilpy, composer Tajdar Junaid, metal bands like Gutslit, What Escapes Me and jazz band Bodhisattwa Trio have already performed at the venue.
Keep tabs on their Facebook page for upcoming events.
Comments