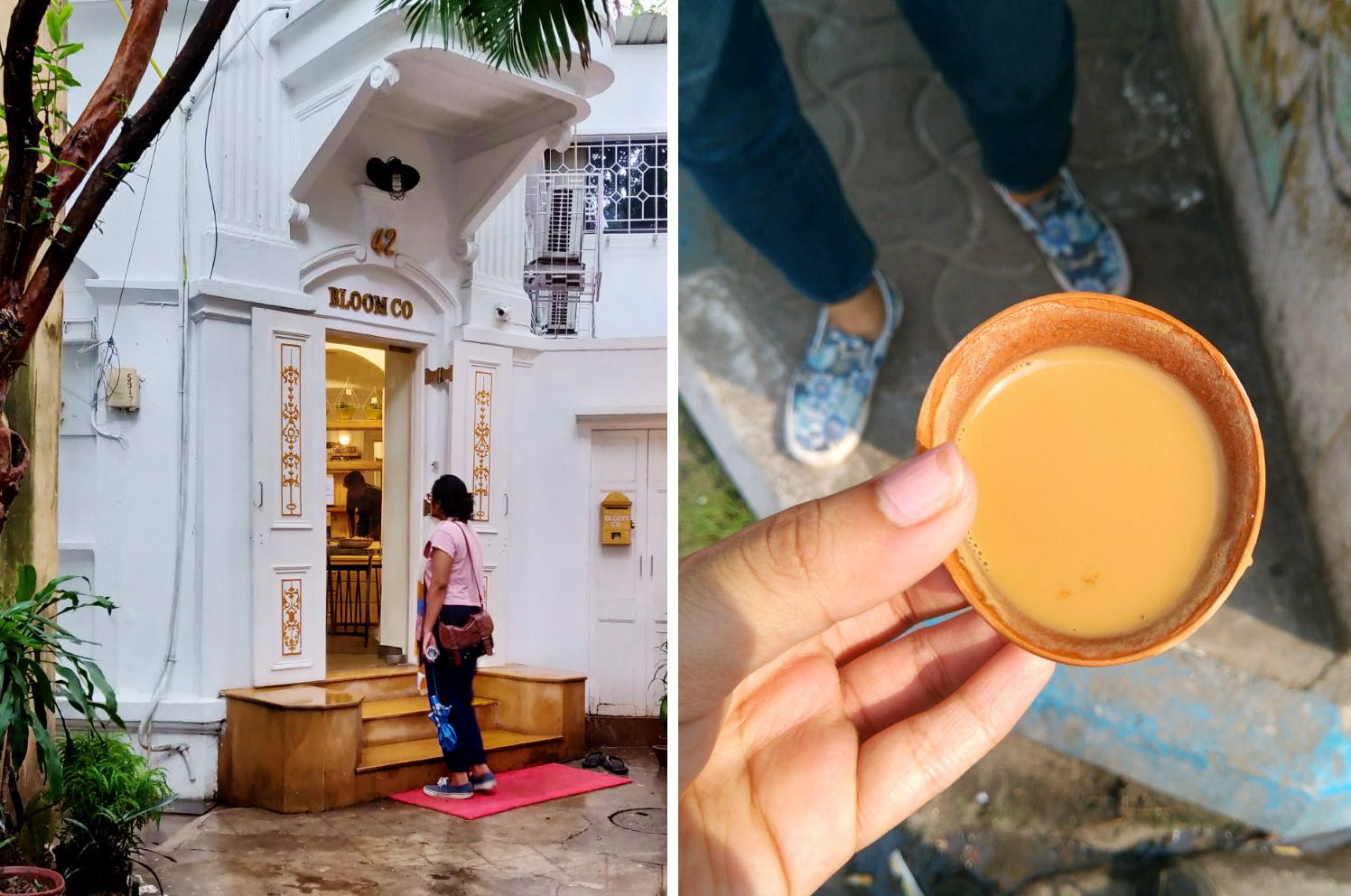 High-End Decor Stores To Roadside Tea Stalls: The Friendly Hood Of Maddox Has Something To Offer For All Pockets
Salons, cafes and boutiques, the Maddox square neighborhood surprised us at every turn. And what's even better, whether you are broke or your wallet is full, you will find something here!

Shopping Spree
Madox may not be popularly known as a shopper's paradise yet you'll find several shopping options tucked in this hood. Go to Dhaga to pick some pretty fabric or head over to Bahar Boutique - a ladies tailor, she will tailor anything from dhoti pants and crop tops to kurtas, all under INR 400!
Buy body care products like soaps (INR 120), cleansers and perfumes (INR 150 and above) from 6teen, another boutique that also stocks up on kurtas!
Jazz up your house with some quirky and exclusive buys from the Bloom Co. A Gramophone with a USB plug to Cookie Monster mugs, this store is definitely worth a visit. Buy a bouquet of flowers for your favorite person from Baisakhi Flowers, they have quirky vases (starting from INR 70) and greeting cards as well.
Prim & Pamper
When primming and pampering is on your mind, Maddox has several nice salons to take care of you. Book yourself a rejuvenating spa at Pravada--Thai Spa. There is a skin clinic if you want any counseling. The popular Bridgette Jones is also in this hood, along with others such as Shanes Pedicure & Salon and R4 Salon.

Get Grubbing
Indulge in Cafe I Can Flyy's delicious fries or BBQ burgers (INR 195). Maddox has a bunch of of roadside tea stalls lining its hood, too. They will serve you delicious hot tea in a 'bhaar', perfect for rainy evenings! The stall right opposite Launderette deserves a special mention. If Sheesha is what you prefer, head over to Cafe Mezzaluna. For roll lovers, this neighborhood has Bangasree, a great place to grab some cheap evening snacks.
Anything Else?
With shopping and eating taken care of, hit the park at the heart of Maddox for a walk, jog or simply to play a game of ball with the neighborhood kids. Catch up with friends over hot gossip or take a stroll in the hood and soak in the interaction of old and new buildings.
Comments