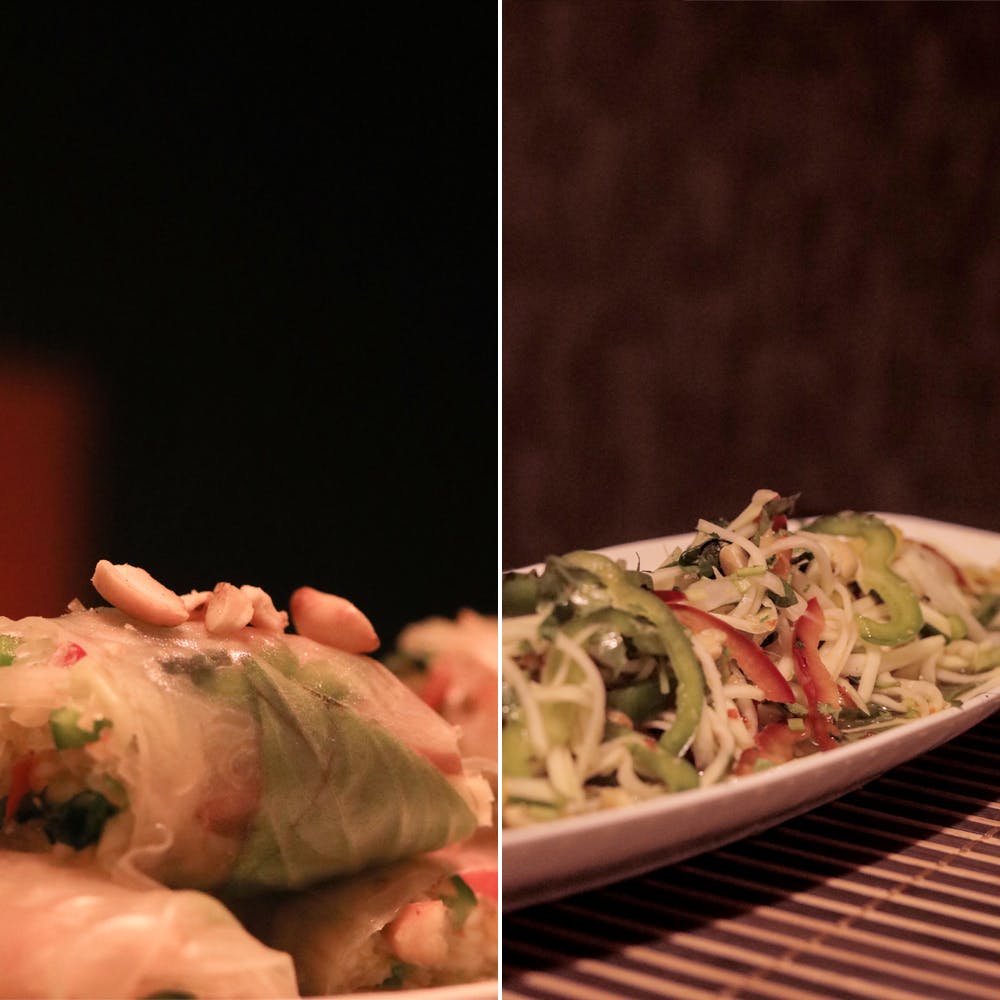 Come To MamaSan To Get Your Fix Of Asian Street Food
Shortcut
Phuchka and bhelmuri definitely tops our street food list, but how about a street snacking trip across Asia? If you're ready to get on board then head to this new eatery at Ballygunge Place now!
What Makes It Awesome
If Oriental street is on your mind, you can now simply head to Mamasan to get a taste. Located a few yards down from 6 Ballygunge, this new eatery is cooking up popular street from across Asia, with a twist of it own. Minimalist decor with conspicuous Oriental influence, Mamasan is good for a family dine out.
Indonesian, Malaysian, Vietnamese, Cambodian, Korean, Japaneses - the influences are many, and the dishes come with a refreshing twist. The tangy Vietnamese Goi salad and the spicy Colombo Chilli is as good as the Osaka Train Station's Mushroom and Tofu soup (popular Osaka old serve) for starters. Team up the spicy Sichuanese grilled eggplants with Pattaya Night Market's Dumpling Soup (comes loaded with noodles, momos and tangy lime infused broth) for a hearty main course. Or go for the Thai Pad Pak with Japanese Terriyaki rice.
If you are in a fishy mood, then give their Balinese Sambhal with Nasi Goreng a try. Spot on with fresh ingredients and carefully health conscious (their kitchen is entirely MSG or ajinamoto free), the curries with aromatic rice is also a good option to try. Wash off the palate with their lemon, ginger and kaffir lime spritzer or indulge in their homemade chocolate pudding to end on a sweet note.
Prices start at INR 150, but a full meal for two can easily add up to INR 900.
Pro-Tip
The portions are quiet large and be careful to not over order.
Comments