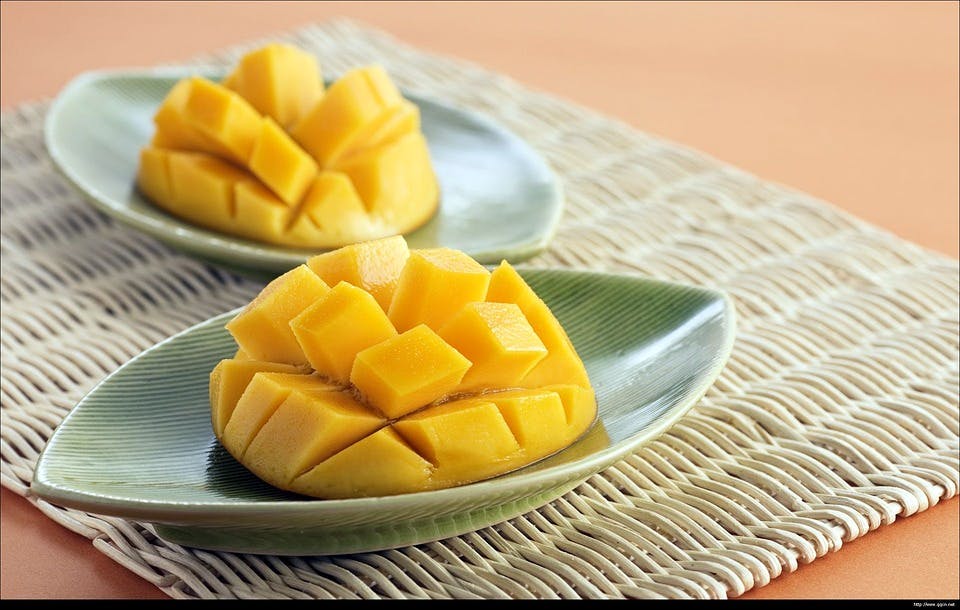 Mango On Your Mind? Check Out These Places For All Things Aam
Summer is here and so is the season of mangoes. To pay tribute to the king of fruits, restaurants, cafes and bars in Kolkata have revamped their menu, infused with good old mangoes, and we are drooling at the mouth, literally. From drinks to desserts, head to these places for some mango mania.
Serafina
Summers can get you thirsty and to quench your thirst Serafina has a list of cocktails on offer. We highly recommend trying their mango basil vodkatini, tangy and sweet! Each summer special has been paired with a cocktail and of course you can mix and match. Try out their innocent mango martini with grilled chicken skewar or relish a fresh salad bowl along with their mango mint caipiroska for a perfect brunch.
Price for two will cost you around INR 1500, plus taxes.
Capella At Alt Air
Capella is keeping it cool this summer with their mango mania menu. Besides offering an interesting collection of cocktails and mocktails, they have introduced some fusion dishes like mango cheese sandwich, oozing mango mud pie and grilled chicken with chimichhuri salsa. Their loaded mango nachos paired with aam ras colada will surely make you crave for more..
Price of the dishes start from INR 350.

Dariole Cafe
For some sweet tooth craving, head to Dariole cafe as they have laid out a dedicated mango menu, including beverages and food items. From mango ice tea (comes with actual mango slices) to carmalised mango filled pies, each dish is infused with mango pulp. Their mango basil cheese cake is smoothest of all.
You will find most of their treats within INR 100.
Flurys
Our favourite Flurys has introduced a separate mango menu, From fresh mango sundae, roulade, cakes to even parfait, the menu also boasts eggless options, which we really appreciate. Cutting down on carbs or trying keto? Their summer menu has gluten free souffle as well.
Prices starts at INR 160.
Bombay Brasserie
What can be more perfect than this combination of fruits and flavours to beat the heat in just one icy sip? Bombay Brasserie is serving some quirky cocktail pairings that will surely please you. The mango drinks include spicy raw mango margarita, accompanied with Naga ghost pepper wings, mango martini, paired with aam papad paneer, mango mint mojito, accompaniedwith anardana mirch paneer and mango margherita, paired with panch phoran chicken.
All these cocktail pairings are priced at INR 699.

8th Day Cafe
Not only quality coffee, 8th Day cafe is now rolling out wraps, salads and smoothies in their mangolicious summer special menu. Their mango salsa chicken wrap is a good combination of sweet,spicy and savory or you can pig out on their fresh garden salad with bell peppers, lettuce and carrot strips, topped with juicy mango chunks and dribbled with tangy mango dressing. Craving for something sweet? Try out their mango pudding.
Aromas At Kenilworth Hotel
From Chatpata Aam Nachos to Kache Aam ki Kofta Biriyani, Kenilworth Hotel is holding mango mania festival with a dedicated menu for the king of all fruits.You can feast on mains like Bhindi Amchoori with Pudina Paratha (combination of lady finger cooked to perfection, served with mint-flavored Indian flat bread). Or try their Raw Mango Shrimp Popcorn which goes well with a drink. Looking for healthy options? Try their Mango Chia Pudding.
The price for two can cost INR 1,200.


The Fatty Bao
Witness the summer superstar in a new avatar at The Fatty Bao's "Mango Matinee", a brand-new seasonal blockbuster menu.The show will be filled with delicious surprises - from the refreshing Smoked Chicken, Roasted Mango and Banana Blossom Salad to the crisp and crunchy Crazy Mango Shrimp Sushi Roll, the deliciously summery Thai Mango Chicken to the super flavourful Feisty Mango Curry and the light and sweet Mango Panna Cotta.
Average price per dish is around INR 225 to INR 465 plus taxes.

Chilekotha
With the fresh flavours of summer right around the corner, Chilekotha, located in Gariahat, has the perfect delicacies to get you all excited about the possibilities that mangoes can offer. The Maach Mango More menu comprises of Aam Sabjir Pakoda, to start with, and mango infused veg and non-veg dishes such as Aam Shottyo Paneer, Aam Mourolar Paturi, Aam Bhetki Goan Curry, Aam Chitol, Pabda Tok Jhaal, Ilish Aam Tel, Roshkoli Murgi, Aam Kasundi Mutton and Aam Angur Chutney. When we talk mango, we have to talk desserts. Chilekotha doesn't lose a point in winning hearts of their patrons with desserts like Aam Jilipi, Aam Kheer and Honey Mango Souffle.

Comments