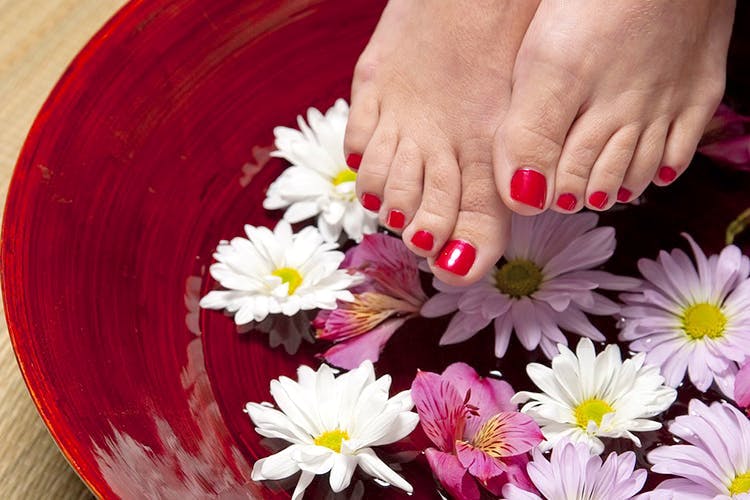 Beauty In Budget: Get Mani-Pedi Under INR 600 From These Salons
Be it a manicure or pedicure, personal grooming is just so expensive everywhere. So if you're someone who's feet need some TLC or your hands really need that extra care then here's a list of top salons in Kolkata where a manicure or pedicure won't cost you a bomb. In fact it will be under INR 600 to be exact.
The Pink Tree Salon
Known for their luxury nail service, Pink Tree salon provides quality and relaxing manicure and pedicure services. While their regular mani starts at INR 500, a pedicure will cost you INR 550. This includes regular cleansing, cleaning and moisturising, followed by a relaxing massage. We suggest you get your nails done at the same time if your budget permits.
Pony Up Salon
A student favourite, Pony Up Salon is known for their efficient services at pocket-friendly rates. We recommend you book an appointment as it gets extremely crowded on weekends and weekday evenings. A mani-pedi would cost you a total of INR 399 and INR 599 respectively. They also have a premium package apart from the regular one. Although they have outlets all over the city, we highly recommend the Salt Lake outlet.
Lakme Salon
Relatively new to the city, every outlet offers standard clean up for your hands and feet. They only use Lakme products for services, starting at INR 400 for manicure and INR 600 for pedicure.
Head Turners
Not only good for haircuts, Head Turners can also be your choice for affordable treatments as well. Don't expect much luxury out of their generic outlets. One can choose from their three different types of mani-pedi services starting at INR 450 and INR 560 respectively.
Page 3 Studio
Being one of the topmost luxurious salon, Page 3 studio salon does it's work real fine. If pampering yourself and relaxation is your priority, then this will the right fit for you. But fret not, this won't cost you a-lot. Their range of basic manicure starts at INR 450 to INR 550.
Comments