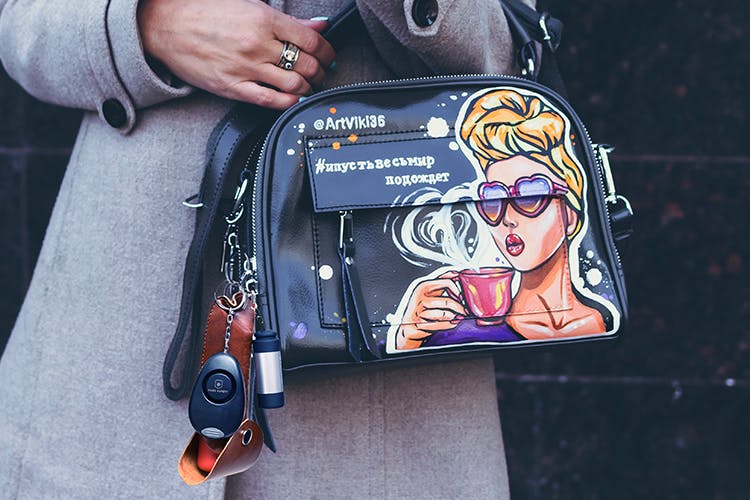 Ladies, Check Out These Amazing 5 Must-Have Self-Defense Products
Fearful shoulders from going back home from a Saturday night party, summer backpacking across cities with our girls, working at odd hours of the day or street-munching in spooky alleys? Worry not, ladies! We have found these 5 amazing self-defense products from Mark Safety, that will fit into your everyday style and tote bag seamlessly.

Alarm Key Ring
Let's not go on the size and trend of this safety bug. It is the kind of 'loud' we can need for nightmares. Keep this 'Hoot' close to stupefy assaulter and call for help from native residents. Passing by isolated streets? Bring on!

Para-cord Bracelet
Brace yourselves with this super cool safety bracelet that blends in smooth with your OOTD. A master self-defense ornament that has a compass, knife, fire-starter and whistle all-in-one. You can't carry safety in your compact slings? No problem! Just wear it on for that night out.

Safety Spray Combo
Safety sprays are synonymous to self-defense. While a couple of us out here might be having it as our back-up at all hours, there is no getting away from the Mark safety spray combo. This chilli and pepper spray is enough to keep your assaulter/s bewildered for long. Voila! Here's our superpower.

Safety Stick
This one is our personal favourite! This safety stick is enough to beat the hell out of anybody trying to make malicious moves on you. It is made of solid steel and a compatible design. Here we go with a sword of our own.

Mini Spot LED Torch
Honestly, we all love going out on camping trips with our gangs. While we always feel we have the cell phone torch, there is always a chance of them dying off. What a bummer that can be right! This super chic mini spot LED torch is a must for your duffle bags. Let's give no chance to a criminal and take our broad day-light along wherever we go.

So, We're Saying…
Whether it was a hand slide around our waists in a fully crowded market or a driver that tried to take the vehicle off route, the truth is when women do not have safety devices, they are likely to forgo it altogether. We are no martial arts or karate queens and in cases of assault, we need something that gives us immediate relief and security. That's why we're swearing by these Mark Safety products.

Comments