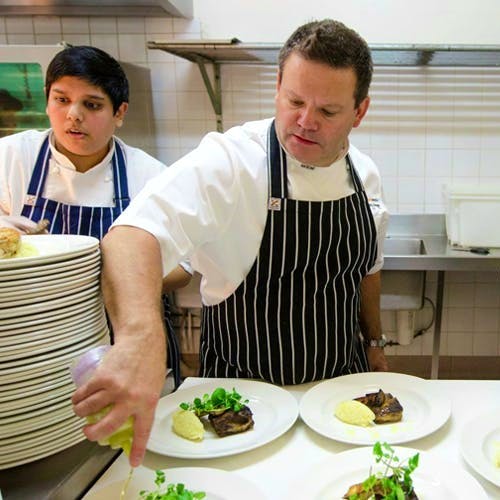 Masterchef Australia's Gary Mehigan Hit Up These Two Food Joints In Kolkata
Shortcut
Our fave Masterchef Australia judge Gary Mehigan was in the city this week visiting a couple of legendary food joints for his TV show Masters Of Taste on Fox Life. The two places he hit up here really showcase the multicultural influences on the city's cuisine.
Pou Chong
Gary visited Dominic Lee of Kolkata's legendary Chinese food brand, Pou Chong in Tirretii Bazar. Have you been there yet? They stock a huge range of items you may need to rustle up an authentic Chinese dish - from dried black fungus and shiitake mushrooms, noodles, spices, teas, and prawn wafers. And their own line of legendary sauces that contribute to the taste of Kolkata's trademark Hakka-style Chinese.

Manzilat's
Gary's other stop was Manzilat's - a cosy home-based eatery and a successful catering service run by Manzilat Fatima, the great-great granddaughter of Wajid Ali Shah – the tenth and last nawab of Awadh. Her biryanis and kebabs are very different from the usual stuff you get in the city they are made with heirloom recipes. Her other recent visitor was writer Arundhati Roy. You can have a great meal on her rooftop eatery or call and order in.
Comments