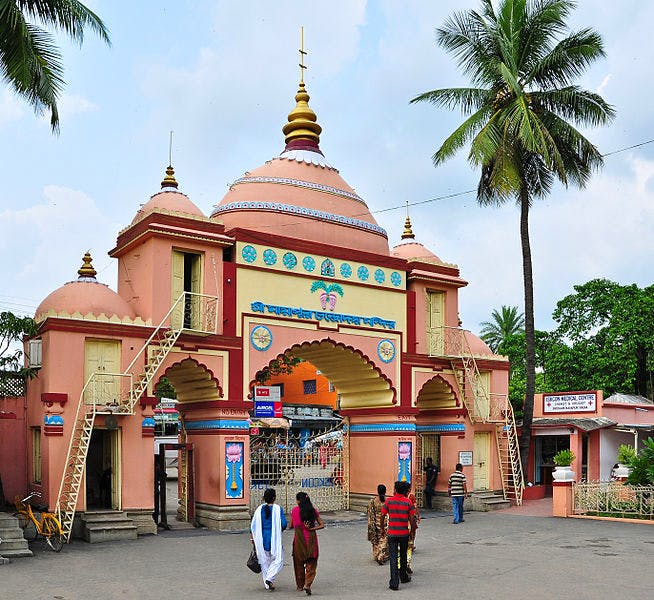 Head To This Island City That Boasts Of Ancient Temples, Myths And Take A Dip In The Ganges
What Makes It Awesome
Sulking at home on the weekend? Why not take a mini trip to Mayapur instead? The city is one of the nine islands that form the Navadweep (that looks like a lotus flower with eight petals) and is situated just at the confluence of the Ganga and Jalangi rivers. It's a well-known pilgrim place that boasts of ancient temples and several myths and legends attracting tourists and devotees from across the world. It's believed that Sri Chaitanya Mahaprabhu, Lord Krishna's incarnate, was born here, which is why there's also a temple dedicated to him.
Mayapur is nothing short of paradise for the spiritual folks but even otherwise, you must visit this place for the architectural grandeur of the temples and its history. The place is home to the famous Chandrodaya Temple by ISKCON that has the deity of Radha Krishna with other gopis. There's a beautiful deity of Lord Narasimha along with an exhibition section depicting the life of Shri Chaitanya. The sheer beauty of the temple surrounded by water fountains and trees and the devotees dancing and singing will overwhelm you but make you feel at peace.
Head to Shri Chaitanyamath or Yogapeeth that still has the neem tree under which, legend says, Lord Krishna's incarnation was born.
Chand Kazi's (a Muslim magistrate turned disciple of Shri Chaitanya) Samadhi and the Goswami Maharaj Temple of Dashavatar are must-visit places. History buffs must visit Ballal Dhipi named after 12th century Bengal ruler Ballal Sen.
Mayapur also boasts of a Full Dome Theatre where you can watch movies! Take a dip in the Ganga and see the aarti in the evening. Go for a boat ride from the Prabhupada Ghat and witness the meeting of the Ganga and Jalangi rivers.
Plan a weekend getaway to this place. You'll be amazed at what you see here.
Pro-Tip
It's a food haven for vegetarians. Don't forget to pack the famous Navadweep shondesh.
You'll have to take a train from Howrah or Sealdah to Navadweep Dham Railway Station or Krishnanagar from where you'll easily get buses, taxis or boats to Mayapur. ISKCON Kolkata also operates buses along the route.
There's also currency exchange services for foreign tourists (passport required).
Comments