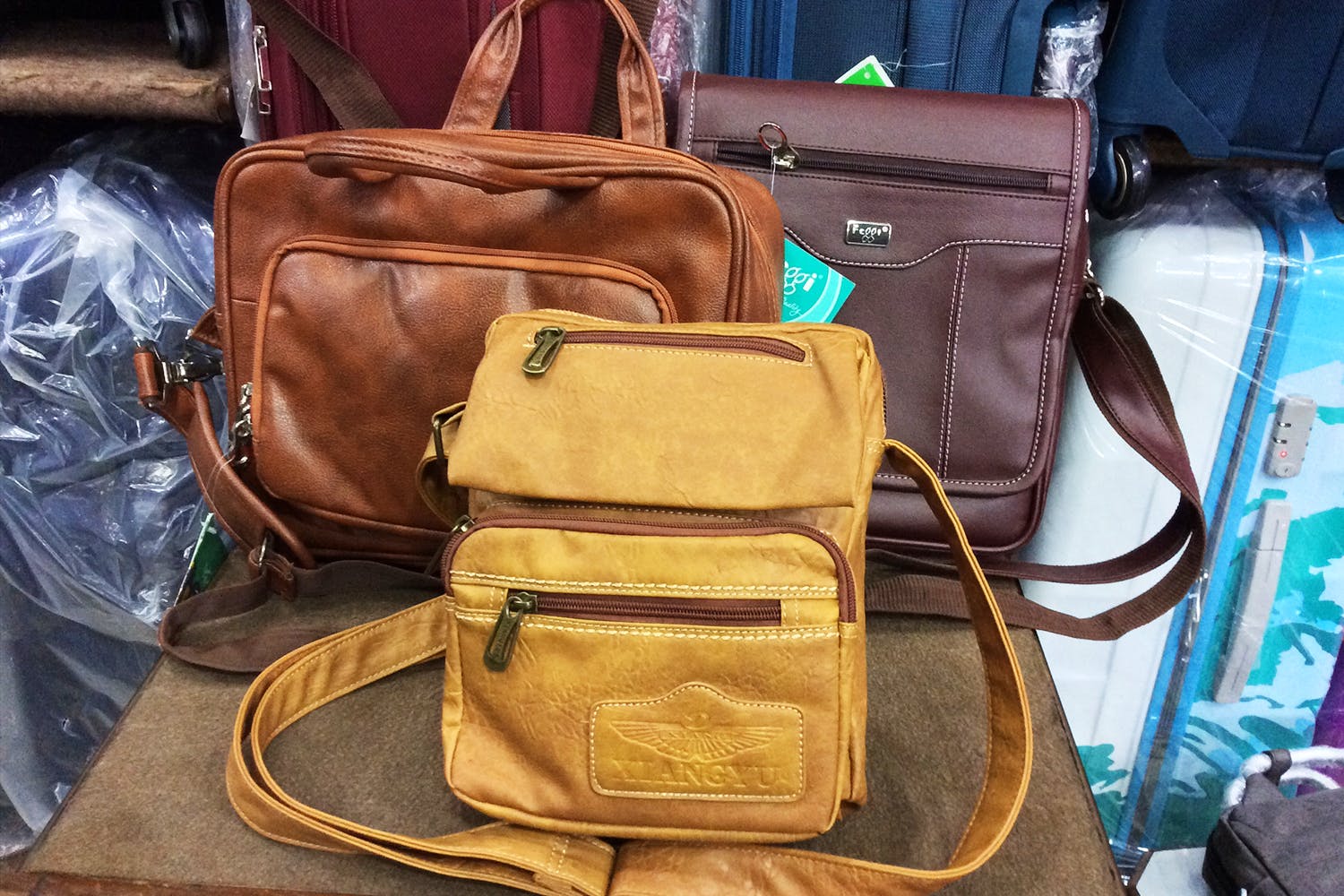 Snag Yourself A Messenger Bag For Under INR 1,000 From These Shops
Denims may rise and fall or taper and flare with the swing of season, but messenger bags will remain a constant in most men's lives. So, we went about the city scouting for messenger bags that are not just stylish to look at, but are also within your budget.
Traveller's Home @ New Market
New Market is perhaps the only market in town that has so many bag shops under one roof. We combed through all of them and finally came to a stop at Traveller's Home (shop no. F-4 and A-48) where we found a wide variety of men's messenger bags. From leather to canvas, big to compact — the choices are abundant and are enough to spoil you. With their prices starting at INR 800, these bags with a year's warranty are a real good deal.
R Tiwary @ Simpark Mall
This shop in Simpark Mall (shop no. 44, near Gate 2) has a whole lotta a messengers bags in different sizes and colours—tan, brown, black and cherry. Though he didn't have any messengers in canvas, this leather and faux leather bags came with plenty compartments and space. With a collection so wide, the bags in his store start at INR 600, but goes up to as high as INR 1,800.
Kriti International @ Emami Market
This tiny store (shop no. 261) on the second floor of Emami Market stocks bags of all kinds. A good stock of men's messenger bags in different designs and colours are also available to choose from. While the leather ones are priced slightly above INR 1,000, the nylon and faux leather ones were priced around INR 600 and INR 1,000.
Spark @ Emami Market
Spark (shop no. 101) on the first floor of Emami Market has both nylon and leather bags priced from INR 500 onwards. The leather ones start at INR 1,000.
Comments