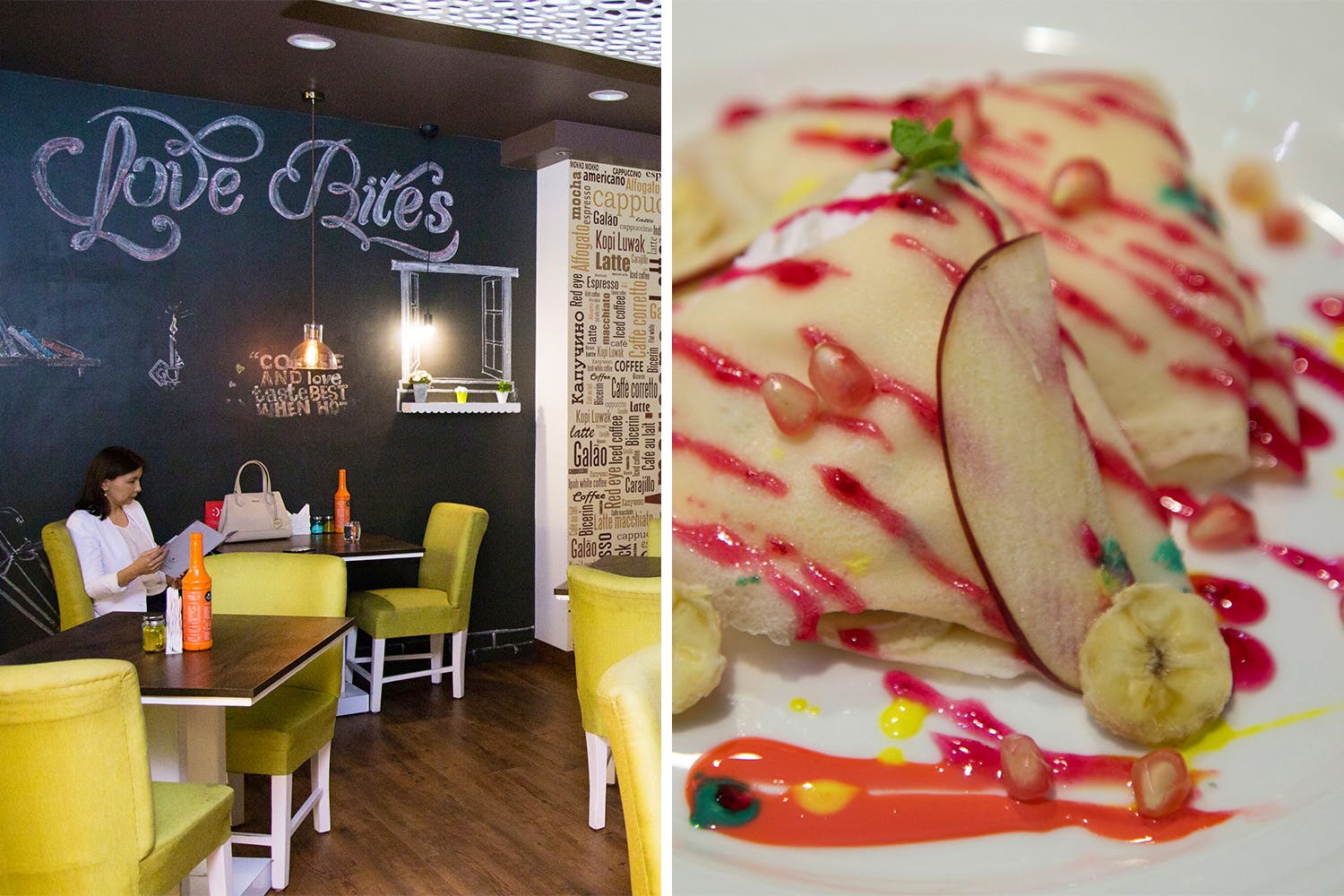 Russian Cafe Milee Droog's Got A New Menu And It's Perfect For Summer
Shortcut
Kolkata's only Russian cafe called on us saying "milee droog", and gave us a taste of the new, delicious Russian flavours that they've added to their menu.
A Hearty Russian Meal
Before the town goes crazy of all things Russian (thanks, FIFA World Cup), head to Gorky Sadan's Milee Droog (it means "dear friend" in Russian) to bite on some new Russian delicacies and get a dose of the culture with their Russian puzzles and matryoska doll.
Their staples of Kvass and blini had already won our hearts, but this time around we were wowed by the hearty soup borscht, the appetising and the wholesome Uzbek Plov (packed with meat, carrots, whole spices and a whole roasted garlic).
The borscht was gorgeously scarlet with flavours of beetroot and red meat. Hearty but not heavy, borscht is perfect to team up with golubtsy, a more delicious distant cousin of our spring roll. Stuffed with white meat and cabbage, this one's a light appetiser. The beetroot, egg and tuna-layered shuba salad hit all the right spots.
Anything Else?
Indo-Russian (not singularly Russian) in essence, Milee Droog has also introduced a host of other European and Middle Eastern cuisines from its neighbouring lands. We recommend the lamb topped hummus – Lahme. And sign it off with their sweet Russian blini.
More Information
Milee Droog Cafe & Bistro
Comments