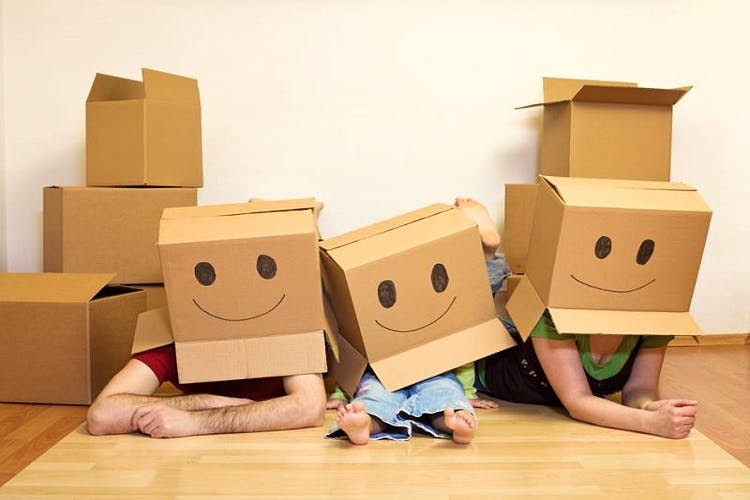 Moving Out? These Reliable Packers And Movers Will Make Your Life Easier
Moving to a new location? These packers and movers are sure to make the shift (and your life!) a whole lot less stressful and easier.
Mera Ghar Packers and Movers
Their charges are as low as INR 8,000 within the city, and they provide 24×7 services. They have both automated services as well as a personal touch to balance out efficiency and hospitality. You don't even need to be there for the move – they have a supervisor on the scene who will double-check that all your belongings reach damage-free.
Express Packers And Movers India
If you're looking to relocate home or office, warehousing services, or car carrier services, these pros are who you need to call. They even visit your place before the move to devise a plan that will make your day a lot easier (and cost effective!). They use international-quality packing material and have over 15 lakh happy customers. So be rest assured, you'll be in good hands.
Mofers Packers and Movers
If you're perpetually confused or have a habit of doing things last-minute, then Mofers are your go-to packers. You can change your move date anytime, with no cancellation fees. They also give free cartons and mattress wraps! You can pick from their multiple services in any combination – warehouse, transportation, loading, unloading and more.
APL India Packers and Movers
Quality service at competitive prices is what APL promises. Whether you're moving into the city, out of it or within it, they will help you out. Contact them on their website and they will even personally visit you to understand your requirements and give you a more accurate quote. High on their priority list is making sure your belongings are not damaged during the move. So be rest assured your antiques and heirlooms aren't going to be missing.
The Kuber Logistics Movers & Packers
This company has been keeping movers happy for over 20 years – talk about consistent performance! Give them a call for smooth long-distance moves (they offer both domestic and international services). Round-the-clock free customer services ensure that your move is hassle free. Affordability, quality service, safety, savings and insurance all come with the package.
Comments