Be A Tourist In Your Own City: Here Are All The Museums In Kolkata You Need To Visit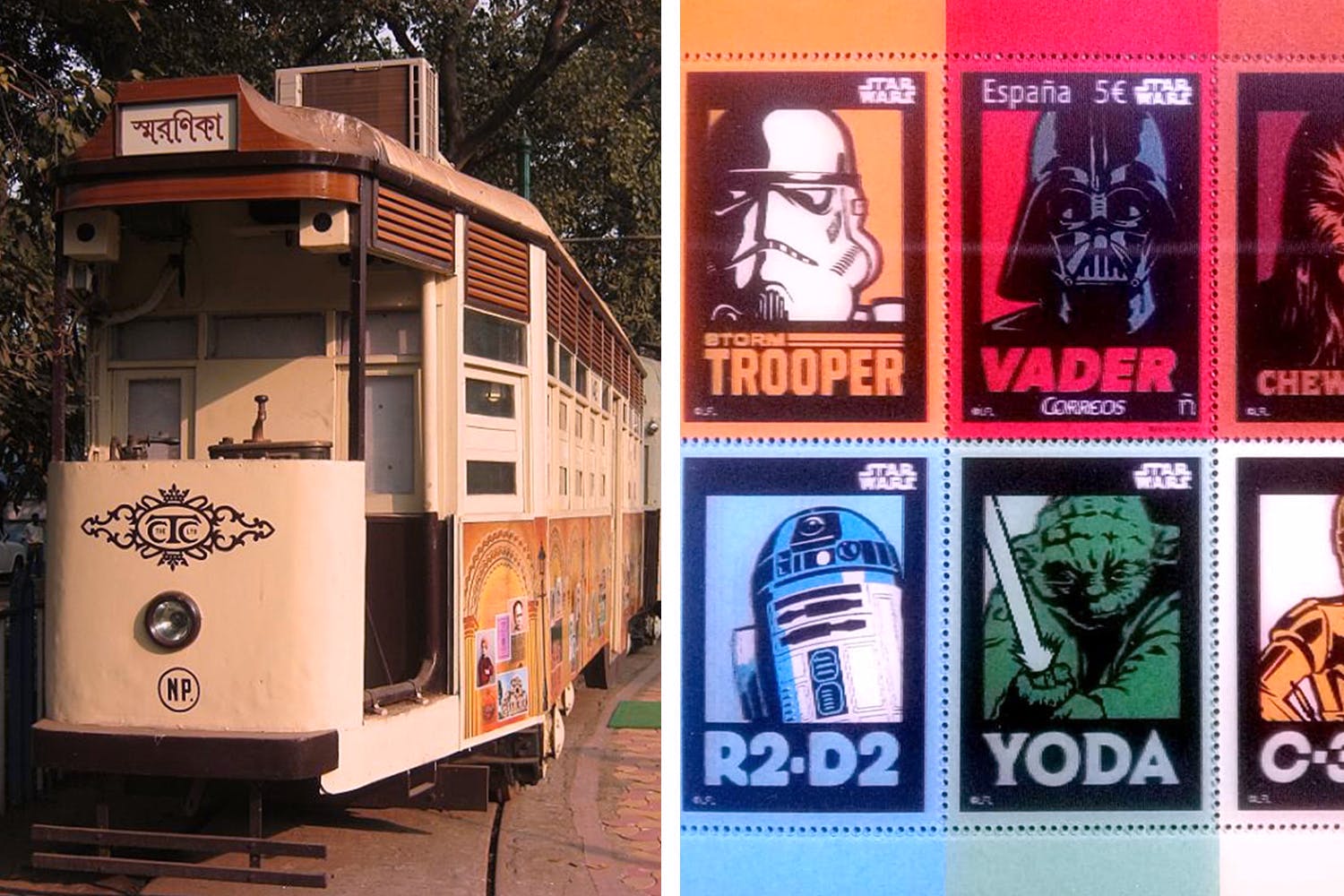 Big, small, private, government owned - hit up these museums and discover the quirky treasures hidden within the galleries.
Indian Museum
Kolkata boasts of one of the most-visited and largest museums in the country, the Indian Museum. It's also the ninth oldest in the world (it was founded back in 1814). The most popular attractions are definitely the Egyptian 'mummy' (read more about it here) and relics from the Indus Valley civilisation. You could spend the better part of a morning here – there's a lot to see.
Even though not all the rooms of the museum are air-conditioned, the rooms are pretty cool because of the high ceilings allowing for good ventilation. You might want to avoid going over the weekends (they tend to be far more crowded). You can now also tour the museum from the comfort of your own home. Read more about doing that here.
Mothers Wax Museum
One of the newest entrants on the museum scene in the city, this one has become a popular spot to take pictures with your favourite celebrities. Kolkata's very own mini version of Madame Tussaud's, the wax museum houses popular Bengali figures including Subhas Chandra Bose, Kazi Nazrul Islam, Jagdish Chandra Bose and, of course, Rabindranath Tagore.
Your favourite local entertainers also have wax statues of themselves at the museum: Manna Dey, actor duo Suchitra Sen and Uttam Kumar, and the prince of the city, Sourav Ganguly among others.
Entry is INR 250 which is a bargain considering you get to stand next to over 50 wax figurines. On your way out, don't forget to stop at the souvenir shop and pick up a t-shirt or cap.
Gurusaday Museum
This iconic museum is on the verge of its closing its doors and before it does, head down to see some incredible work from Bengal. The museum boasts of the largest collection of kanthas and is an absolute must-visit for its incredible insight into Bengal's history, folklore, handicrafts, and folk art.
They also have an amazing collection of patachitra works, terracotta models, dolls and other unique and interesting finds. Read about everything you can see at the museum here.
Smaranika Tram Museum
We bet you didn't know that Kolkata has an entire museum dedicated to trams! Smaranika is located actually inside a revamped tram. For a bite of old Kolkata, you need to spend half an hour checking out tram memorabilia – pictures of old trams, staff uniforms and even the different tickets over the years. Read more here.
Netaji Bhavan
Totally worth a visit, once Netaji's own residence, the old house opposite Forum is now a storehouse of all things 'Netaji'. From his uniforms and personal letters to the actual route he took to escape (including the car in which he did so), the museum will give you a really interesting parallel understanding of the history of Indian independence. Get more details here.
Fanattic Sports Museum
Bengal's first sports museum is all about keeping the fan in you alive. For the cricket crazies in the city, it's a must visit. It houses a number of rare cricket artefacts (the major part of the museum is dedicated towards cricket memorabilia but it also has interesting stuff from the field of hockey, football, the Olympics and even the Paralympics) from player's jerseys, autographed balls, bats and gloves to rare tickets, photographs and more from games and players across the world. The museum is growing every day, with players donating more of their personal belongings to the museum.
Rabindra Bharati Museum
You're not really Kolkattan if you haven't visited the Rabindra Bharati Museum aka the Jorasanko Thakurbari at least once. A pilgrim spot for all Gurudeb-obsessed people, the ancestral home of the Tagores (which is an absolutely stunning piece of architecture) is now a storehouse of memoirs of Rabindranath Tagore. Everything from original paintings, photographs, personal items (including handwritten letters and books), there's a lot of valuable belongings of Tagore. Walk down to Kumartuli after you're done for a sneak peak at the work of local artisans.
Kolkata Police Museum
We bet you didn't know that besides Harley Davidsons, the Kolkata Police also have a museum of their own. It mainly has artefacts from pre-Independence, arms seized during the freedom movement, archives and (recently added) section on Netaji. Entry is free although the museum is closed on Mondays.
Nehru Children's Museum
If you didn't visit this museum as a child on a school trip, now is a great time to head here. The museum spans four floors and has an incredible collection of dolls (they currently house dolls from over 88 countries as well as dolls from different periods in Indian history) and pictures and galleries. It's all a tad motheaten, that's all.
Victoria Memorial
Though technically not a museum, the Memorial will give you a good look at India during the British era. Here's where you can find out more.
State Archaeological Museum
This museum in Behala is a wealth of knowledge on the Stone Ages. It has an incredible collection of artifacts, terracotta figurines, sculptures, stone and stucco belonging to ancient Indian dynasties (including the Gupta and Maurya dynasties) as well as rare objects from the Stone Ages. They also support excavations and undertake the preservation of textiles and manuscripts. They are closed on Fridays.
Kolkata Philately Museum
The small museum (it's only four rooms) has an incredible collection from the postal service of India – stamps, postcards, maps, photographs and other really interesting and unique finds are what you get here. Keep a lookout for postal certificates signed by CV Raman (check for other eminent names as well), a postal saving book owned by Rabindranath Tagore and maps of old Calcutta.
Marble Palace
Though not technically a museum, the gorgeous marble palace houses a a huge collection of miscellaneous artefacts. Built in 1835, the grand mansion is considered to be one of India's best-preserved royal homes. You'll find statues of thinkers and dancing girls, artifacts from the Victorian era, and a gallery of fine paintings.