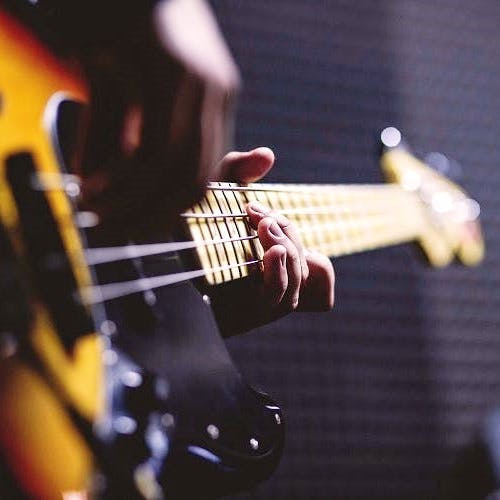 Guitar, Violin Or Tabla: Music Classes In Kolkata You Can Head To After Work Or College
Have you wanted to learn the guitar or tabla, but have always been too busy because of work/study schedules? We've got you a list of schools which have evening and weekend sessions.
Calcutta School of Music
More than 100 years old, the Calcutta School of Music takes pride of place in the city's Western music education domain. Students as young as four can brush up on classical music skills or pick up a range of other courses offered including chamber and solo music, keyboard, and more. They also conduct a six-month course in music recording. The classrooms are all air-conditioned and they also have a musical library.
Bickram Ghosh Academy of Performing Arts
Maestro Bickram Ghosh's Academy focuses on giving individualised attention to students with specialised teachers teaching specific parts of music. They mix age-old teaching techniques with new and modern ways of understanding the subject. You have to take a group class but the ratio is 10 students to one teacher. Open every day of the week, if you are between the ages of 5 and 40, you can hone your talent in tabla, sitar, sarod, keyboards, guitar and Western drums.
Calcutta Music Academy
Learn to play all your favourite western instruments (guitar, violin, drums, flute and more). They specialise in teaching the viola. They're closed on Fridays so don't have any plans to kick-start the weekend on a musical high.
Banichakra Music And Dance Training College
With eight branches across the city, this non-profit college was founded back in the 1950s. They do vocal and instrumental training – from Rabindra Sangeet and Nazrul Geeti to sitar and tabla lessons. If you're up for some cultural feels, head here for their traditional style of teaching and practicing music. They have classes right till 8 pm ad have students as old as 60.
Kolkata Music Academy
Looking to learn and perform? Kolkata Music Academy is your place. They also conduct music workshops if you're not interested in a full class. You might catch a glimpse of a practice session of the Kolkata Music Academy Chamber Orchestra. Fees differ according to frequency of classes and the instrument you choose.
London College of Music, Kolkata
From beginners to grade 8 musicians, all are welcome to join this school. They even provide three diploma courses for the more serious students. Not just practical, theory classes are also available. Kids as young as 5 can unleash their true potential. Disclaimer: you have to get through an interview before you can become a student here so brush up on your music knowledge and schedule an interview.
#LBBTip
Ask for the timetable and schedule details  – most classes happen at varied timings on different days so you can mix and match to see what suits you best.
Comments