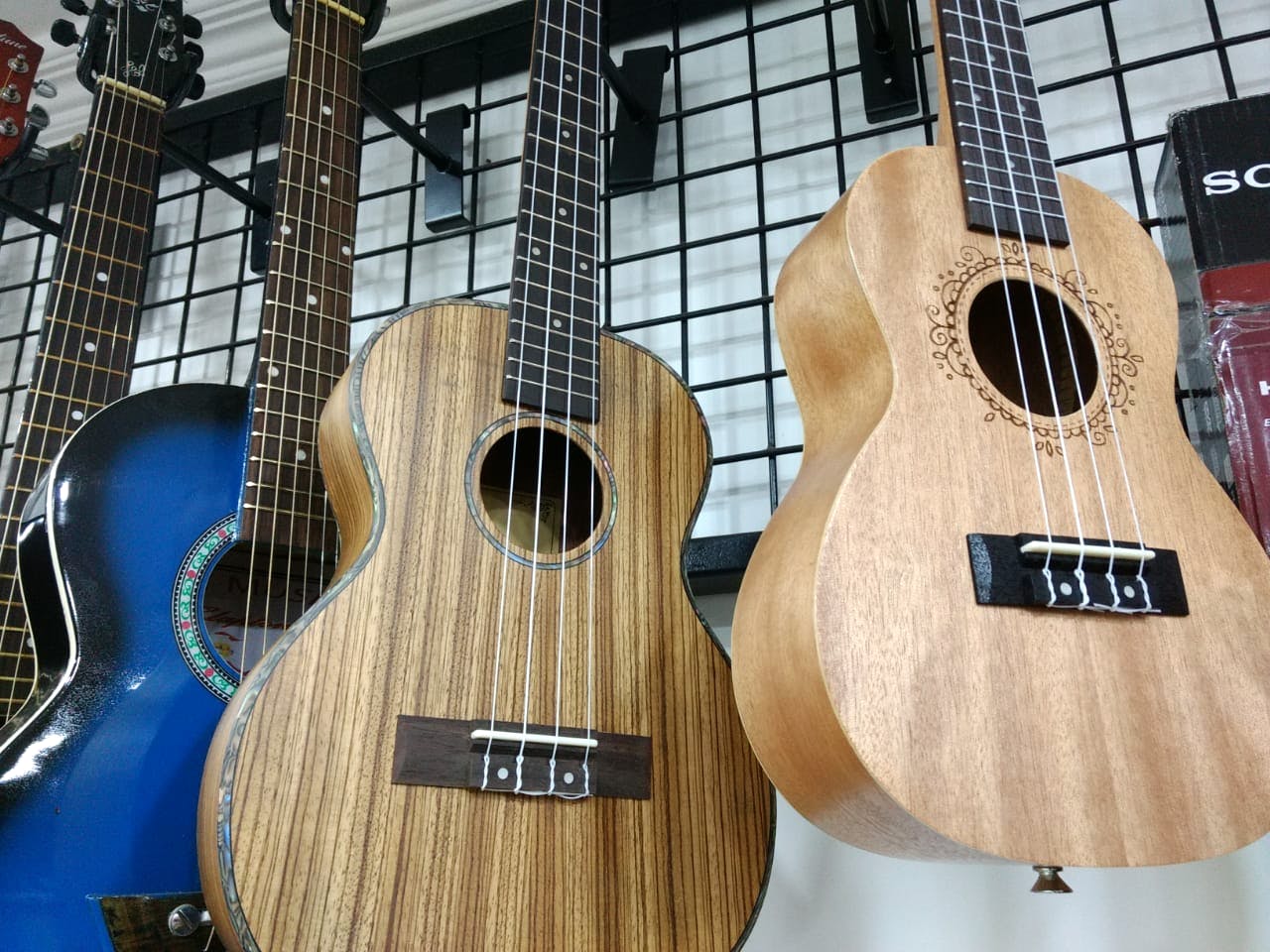 Enter This Musical Instrument Store If You Want Your Guitar To Gently Weep
Shortcut
We understand if you have started taking guitar lessons and are in need of a new guitar. Head To Musik Messe in Esplanade for your instrument needs.
What Makes It Awesome
From novice to professional musicians, all can visit this store to find the gear to suit your needs. Started in 2006, the store hoards some mean beasts when it comes to acoustic and electric guitars. We saw a Grasun blue electric guitar which is priced at INR 6,000. If you are a Cort person, go for their XCort in red matte finish for INR 18,000.
All the Eric Clapton worshippers know what to get. They have a varied stock of Fender acoustic and stratocasters. The Fender acoustics start from INR 20,000. You can also check out their range of Ibanez guitars, such as the Axion Label electric guitar with Nitro Wizard-7 and Macassar Ebony fretboard. After all, you want your band to perform well right?
At Musik Messe, you will also get drum kits and synthesizers. We say those Yamaha drum sets, be it acoustic or electric, ain't that bad. We saw a few Casio synthesizers in the store, but in case you need something else, place your order and they'll get it for you.
You will also get studio equipment here such as amplifiers, headphones and speakers. Buy a Lab Gruppen amp or a Cerwin-Vega speaker and your studio will be smooth as a Koenigsegg! If you are looking for headphones, choose from Sennheiser, Audio-Technica or Cymrix for a smooth rehearsal.
Pro-Tip
Musik Messe also does installations for programmes and concerts in hotels, auditoriums and stadiums. The charge depends on the work.
Comments