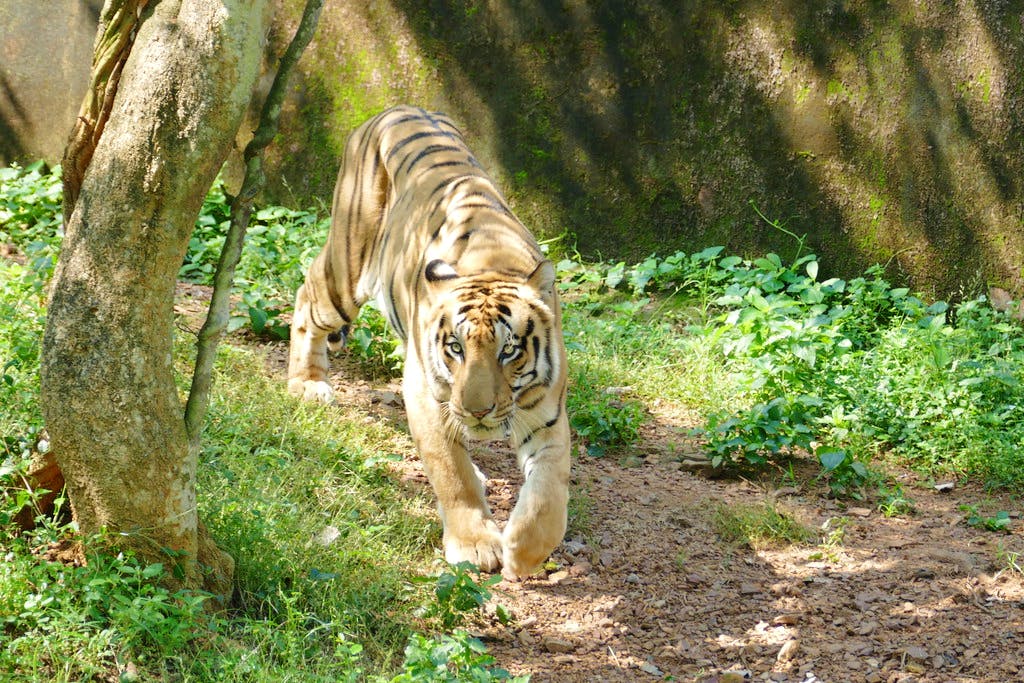 National Parks & Wildlife Sanctuaries
Have You Visited This Zoo And Botanical Garden In Bhubaneshwar Yet?
Shortcut
Nandankanan Zoological Park in Odisha's Bhubaneshwar is one of the biggest and most visited Zoological Park in India. A perfect place to experience controlled wilderness isn't it?
What Makes It Awesome
Nandankanan Zoological Park is a hotbed for tourists and is flocked by lakhs of people every year. Your wish to be near the wild might just get fulfilled with a visit to this zoo. The zoo covers a massive area of 1,080 acre and includes a botanical garden as well. The zoo became the first one in India to join the World Associatio of Zoos and Aquarium, and a part of it has been declared a sanctuary. Nandankanan translates into 'Garden of Heaven' and houses 156 species of animals from which you can pick your favourite one!
Being the first zoo to breed the White Tiger and the Melanistic Tiger, it was also the first zoo to offer a white tiger safari. The zoo is house to 3,004 animals, of which there are 1,175 mammals, 1,546 birds, 262 reptiles and 21 amphibians. Of the 156 species, 53 are exotic. It is the only zoo in India to have the Patas monkey, Eastern Rosella and Open-billed stork.
Located in the vicinity of the Kanjia Lake, it has the largest enclosures for housing gharials and hippopotamus. Besides, there are only three zoos which have the Green-winges Macaws and Cinereous Vulture, and Nandankanan is one of them.
Lover of plants and trees? The State Botanical Garden covers 24 satellite gardens and includes a Cacti house, a rich collection of Bonsai and a Philodendron house among others. The place has so many things to do and see that a single day won't be enough for you to explore the entire zoo.
Pro-Tip
Did you know that now you can adopt an animal at the zoo? But you won't be able to take it home of course, and it will be under the care of Nandankanan.
Comments
National Parks & Wildlife Sanctuaries