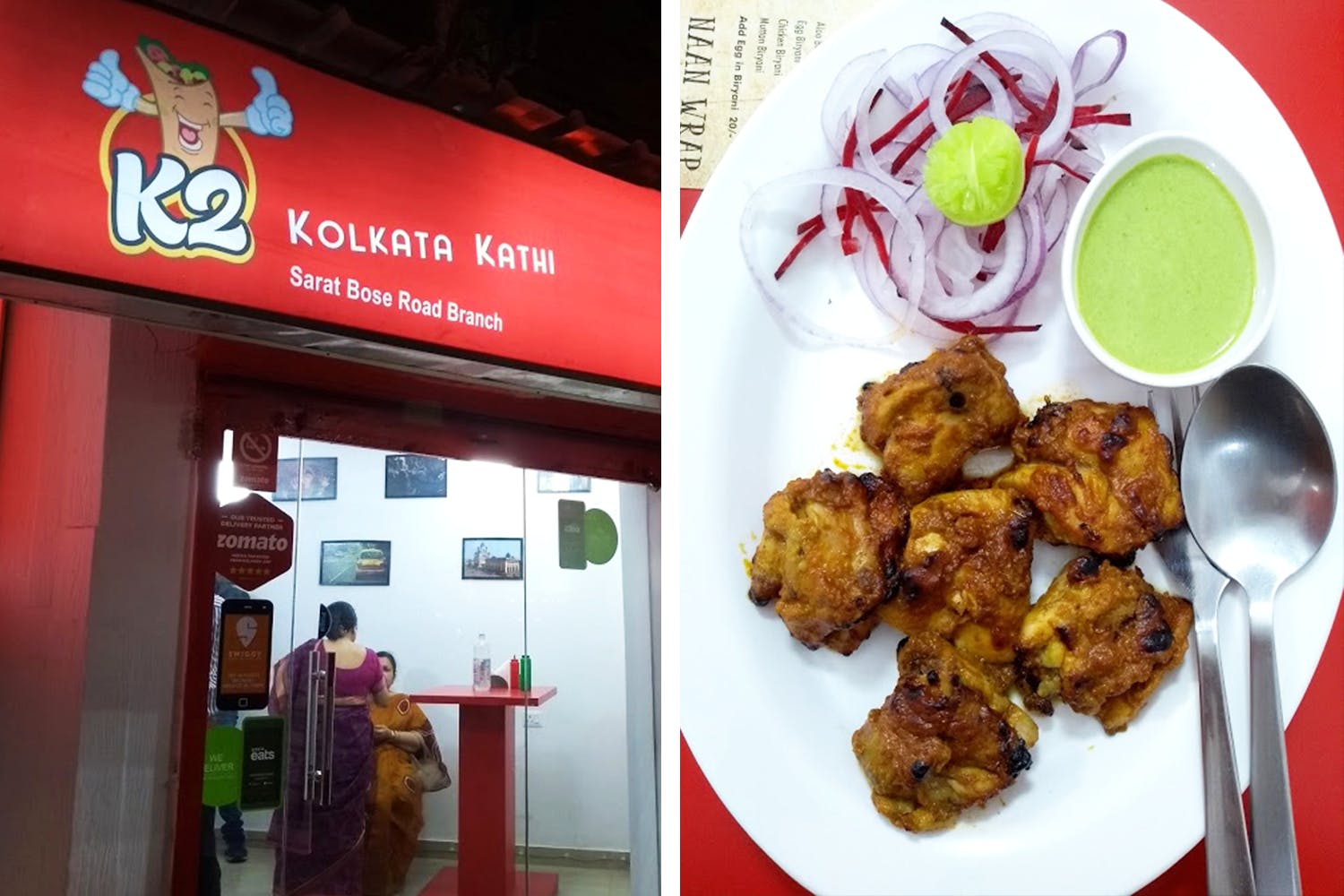 Want A Quick Bite? The Juicy Naan Rolls At This New Joint Will Fill You Up
Shortcut
Love naans and kebabs? Go try the naan wrap at K2 Kolkata Kathi. Whether it is post house party hunger pangs you are suffering from, or you are in the midst of #Netflixandchill sessions or a match night, this tiny eatery has got your food requirements covered.
Great For
Kathi Rolls, Naan Wraps, Kebabs
What Makes It Awesome
It looks exactly like a kaathi roll but tastes so much better! We are talking about naan wraps. Imagine the yummiest, sauciest kebabs wrapped in a succulent naan fresh from the oven. A match made in heaven, amirite? It's tasty, it's filling, and guess what? It comes for just 100 bucks! Even cheaper if you go for the vegetarian version – it's the same, but with paneer. The kebab and paneer filling is garnished with their special in-house mango chutney and cucumber relish. Is your mouth watering yet?
Naan wraps are not the only thing you will get in K2 Kolkata Kathi. You will be spoilt for choice with their insane variety of biryani, kaathi rolls, parathas, curries, and yummy AF kebabs, all under INR 300 for two. We are madly in love with their chef's special Murg Ke Sholey Kebabs: juicy, spicy and so worth the 200 bucks!
Pro-Tip
It's more of a takeaway place than a dining restaurant, so we recommend you order in.

Comments