The information in this post might be outdated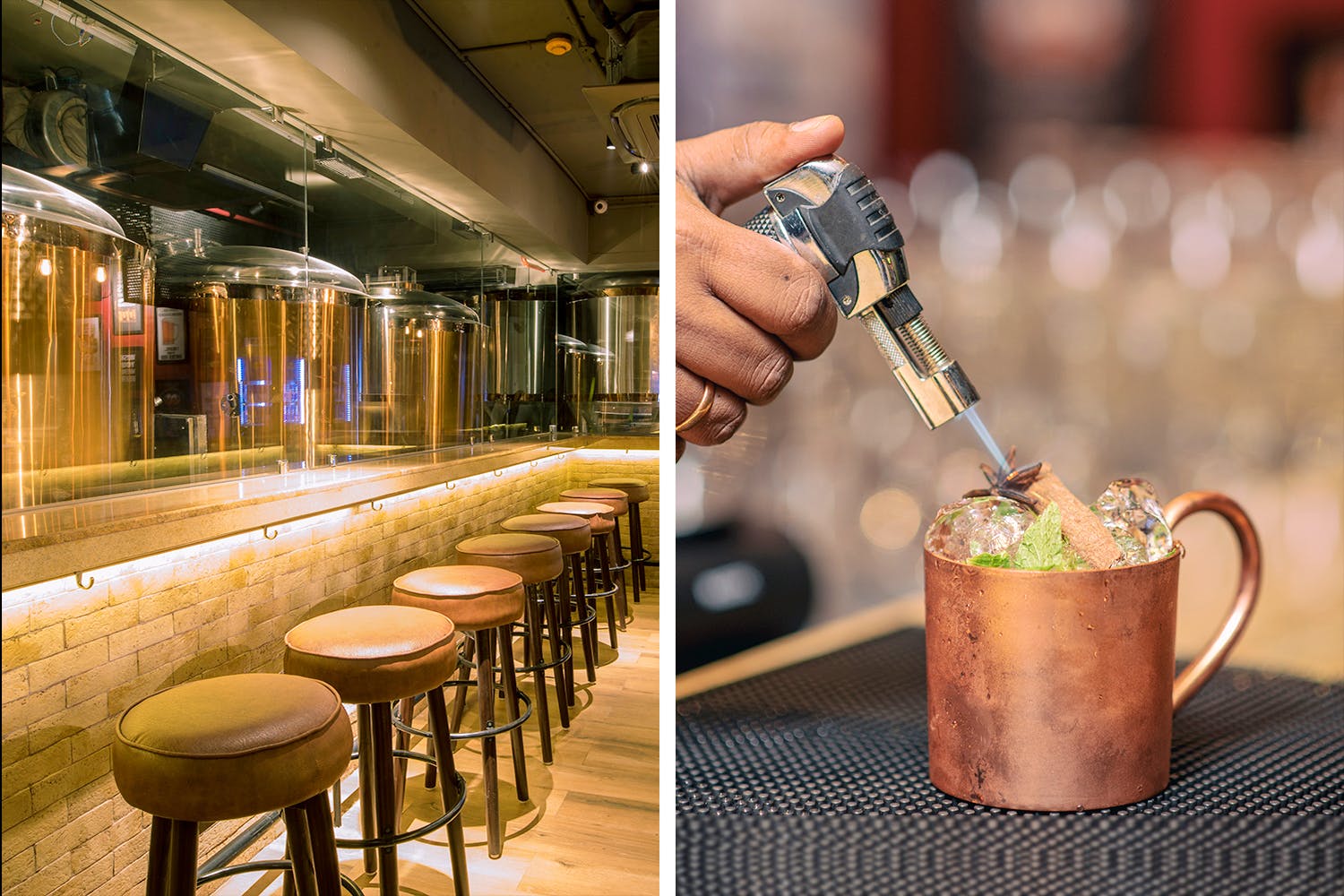 Get Foxy At This Trippy New Tapas Bar On Park Street
Shortcut
Park Street has a trippy new tapas bar and it's down in the den of Mr Fox. Wanna know what takes to get in? Just follow Mr Fox's tail to Foxtrail and let your inner foxy show.
A Trippy Den
Foxtrail is one hella den to keep your goody-two-shoes away and bring the foxy out. Like all dens in 'den-verse' you have to follow the winding path (only in this case, to the basement) to get to it.
With dark woodsy interiors and industrial finish, it does feel like a legit den that sits lost inside the woods.
The faux wooden windows, the dark leather furniture and dimly lit yellow bulbs makes for a trippy ambience.
Tap The Tapas
Foxy is not foxy enough if good food doesn't fuel it. Foxtrail fortunately churns out a good mix of empanadas, quesadillas, sliders and small bites. Try the wok-smoked chilli garlic udon here if you are really hungry or nibble on the popular chicken tikka empanadas for a light bite. The thin crust pizzas and sliders are also worth a dekko.
Compliment all of these with the tasty coolers they pour out from their tap or the seesha they keep plying with sweet smoke. And all ye smokers, the good news is they have a well-furbished smoke room too! Best of all, these are all priced between INR 200 to INR 450.
Anything Else?
Wait for a few months and this could be your next best place in Park Street because Foxtrail plans to fan your foxiness with a micro-brewery in the near future. What's more interesting is they have gig nights coming up from next week.
Comments