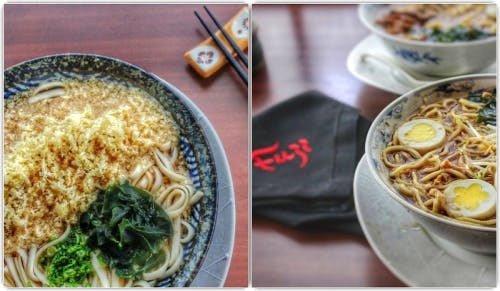 No More Chowmein, Instead Visit This Asian Restaurant In Southern Avenue For Exotic Japanese Noodles!
What Makes It Awesome
Fuji is, without a doubt, one of the best Japanese restaurants in Kolkata. It has been working to widen the horizon for foodies who love oriental flavours, with tastes from Japan. Japanese cuisine is not all about raw food. Noodles are a staple in this cuisine. And, Fuji, which strives to make the beautiful cuisine suitable for the tastebuds of Kolkatans, has a wide range of noodle dishes. Here are the top five comfort dishes you must try: Buta Kakuni Ramen - It's a bowlful of winter essence: noodles in a flavourful clear soup, with slices of pork. It's a complete meal; Shoyu Ramen - If you don't like pork, you can also pick the Shoyu Ramen with chicken slivers in the soupy noodly comfort dish; Tanuki Udon - Another classic Japanese Noodle dish with the goodness of soup, it has a lovely texture due to Tempura flakes; Tori Yakisoba - A stir-fried Japanese noodle dish loaded with veggies and beautiful Oriental flavours. You can try it with a spicy side; Zaru Soba - Boiled and chilled noodles served on a bamboo basket plate, with dipping sauces. It's a summer favourite. Asian food is more than just Chinese hakka or gravy chowmein, with a side of chilli chicken. You can enjoy some exquisite noodle dishes, only at Fuji!
What's My Pro Tip?
It's easy to miss the place because it's on the third floor of an inconspicuous building on Sarat Bose Road, close to the post office. Keep an eye out for the name-plates above the regular eye-level. Also, the spot doesn't have any parking space.
Anything Else?
While you're at Fuji, you can also try their range of sushis, with tempura prawns, teriyaki chicken, and so much more.
Comments