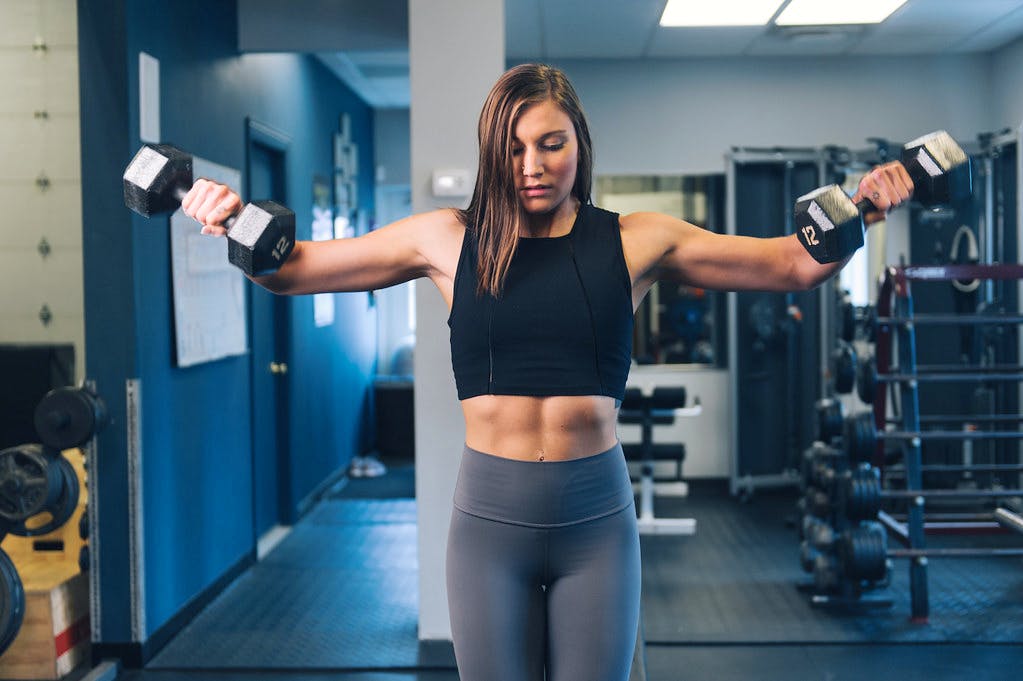 Fit And Fab: Offbeat Yet Awesome Fitness Activities You Must Try
The Kolkata fitness scene is heating up. Gyms are cropping up everywhere as are fun fitness spaces. Everything from Tai Chi to Kalaripayattu and Capoeira is here. Here are 9 that we think you should sign up for.
Calisthenics
Want a fit, lean, athletic body? Ditch your usual training and opt for calisthenics. It's the kind of workout that does not require expensive equipment yet is very effective in building relative strength, making your body flexible and helping you lose excess weight. A spot inside Lions Safari Park (Lake Garden, Jodhpur Park) is a hotspot for calisthenic enthusiasts. With horizontal bars, dips bar and gymnastic ring, it serves as a free for all, open air gym for a street workout. If you wish to give it a try, sign up for a trial class with Rajpreet Dhanjal (@thesikhbeast) - a calisthenics expert in the city.
Dance Movement Therapy
Dance Movement Therapy (DMT) is in fact a psychotherapeutic use of movement and dance to support intellectual, emotional, and motor functions of the body. As a form of expressive therapy, DMT looks at the correlation between movement and emotion. The actions, fluidity, and movement are interpreted more like a language. If you wish to master DMT or practise as a DMT therapist (who are in great demand in various settings be it clinical or industrial), you can take up a certified program offered by Rhythmosaic Dance Therapy in Kolkata.
Power Garba
Power Garba makes for a great cardio work out with its diversified beats,energetic moves and high intensity. Everything from dandiya sticks to dupattas are used as props and working out while listening to traditional music is both fun and relaxing.
Kettlebell Sport
Most of you must have heard of or used this coolest piece of gym equipment - kettlebells, but are you familiar with kettlebell lifting as a competitive sport? It basically involves repetitive weight lifting performed with kettlebells in a given period of time. Looking like a cannonball with a handle, kettlebells are the ultimate weapon for improving your cardiovascular endurance and building muscle strength. Kolkata lifter, Samrat Sen (who has taken up kettlebell as a full-time sport) can help you take your kettlebell skills and with it your fitness to the next level at his training academy called CoreFit.
Fencing
Swish, Spar, strike. If Arya Stark in GoT has piqued your interest in sword fighting, we have a modern-day alternative for you - Fencing. As you play at being a medieval knight, find yourself getting lighter, quicker on your feet, and a whole lot fitter. It's all about quick reflexes, sharp thinking, balance, agility and cardiovascular strength. It's also very safe, as the weapons are not sharp and you will be wearing protective clothing. The three disciplines in modern fencing are — foil, epee and sabre — named after the swords used in these categories. Intrigued much?
Capoeira
Dance, defence and acrobatics - Capoeira is the Afro-Brazilian martial art that combines them all into one hella fun activity. It was developed by African slaves in Brazil at the begining of the 16th century. It is known for its quick and complex maneuvers, predominantly using power, speed and leverage across a wide variety of kicks, spins and other techniques. Look out for workshops conducted by Familia de Ouro - a group of like-minded volunteers who pool their individual talents and resources to create an environment of friendship, activity, learning and development.
Krav Maga
Can you pack a mean punch or two? Then Krav Maga will be right up your alley. A faster-paced, less-combative version of self defense that can make you fighting fit no matter what age, shape or size you belong to. Part of the Krav Maga philosophy is that the best way to win a fight is not to get into a fight. So you will learn a lot of effective techniques to de-escalate a situation and neutralize a threat while remaining calm under pressure. Essential for the dangerous times we are living in. Enroll for classes with Ashish Roy (head instructor) at Solace (Sunny Park), where as a beginner, you will learn basic stances, striking, techniques for falling and getting up safely, and basic defenses against common attacks including chokes and headlocks.
Animal Flow Workout
Unleash the beast within! Don't worry, it isn't as strenous as it sounds. Animal flow is an innovative fitness program that entails exercises that mimic a gamut of animal movements to help develop your core muscles, gain strength and improve balance. There is a lot of emphasis on how smoothly you can transition between various postures (ape, beast or crab to name a few). So, where can you learn the workout? Watch out for workshops by US-based fitness chain, Global Bodyweight Training happening in the city from time to time. Or hit up CoreFit for regular sessions.
Comments