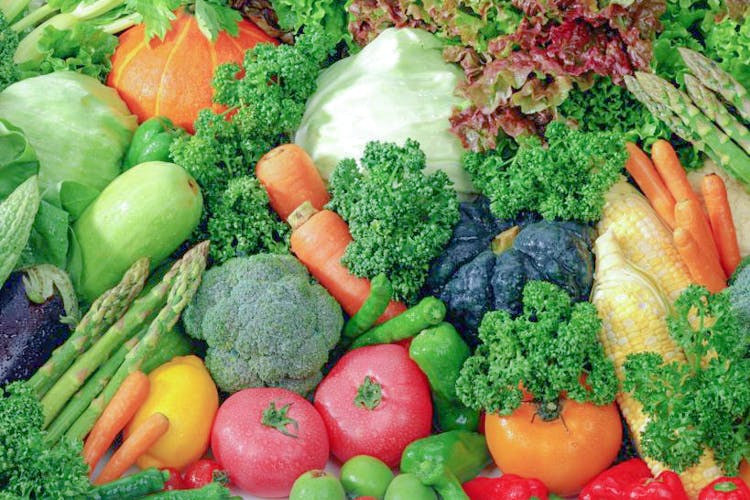 Go Organic: You Can Pick Up Pesticide-Free Vegetables & Fruits From These Weekly Markets
To help satisfy your need for clean eats, we've assembled a list of Kolkata's best organic food providers, so you can keep your insides healthy even when it's a grimy grind outside. And they stock everything – vegetables, fruits, dal-rice, ghee, cold-pressed cooking oils, excellent honey from the Sunderbans, desi eggs and a whole lot more.
Naturanna
Naturanna is an off-shoot of Natureway Agro Farms. They were the first to introduce Kolkata to organic fruits and vegetables. They house organic fruits, vegetables, and daily preservatives. You either pick them up at their shop in Jadavpur or you can have a look at their products here and then call them to place an order.
Krishija
This urban collective promotes a holistic lifestyle by selling organic, pesticide-free fruits, vegetables, pulses and daily consumables. You can pick up their products (on Sundays between 10 am and 12pm) from the Rainbow store on Sarat Bose Road near Paddapukur or sign up for the home delivery service by calling 8584979000.
Bhumisuta
Bhumisuta Organic is a place where you can get your weekly fix of pesticide-free organic food. This initiative facilitates the farmers practising organic farming to sell their produce for a handsome remuneration, and at the same time keeps the price of the products within the reach of middle-class people. They sell various types of rice, flour, spices, edible oils, preservatives, green tea, fruits and vegetables as well as livestock (fish/meats). You can either visit their shop at Hindustan Park to pick up fresh items or you can have them delivered to your doorstep. Ask them to add you to their SMS list - they will send you weekly updates and prices.
Earthcare Books
This indie bookstore has also started a regular organic produce market every Friday and Saturday. On Fridays, the market will be on from 12 noon to 6pm and on Saturdays, it's 12 noon to 4pm. You will get organic vegetables grown without any harmful chemical pesticides and fertilisers from villages Kultoli and Patharpratima. One thing you must pick from here are the packs of traditional rice varieties such as dudher-shor, china kamini, the fragrant radhatilak, and kabirajsaal brown rice (withe amazing medicinal properties) from Sundarbans and Santipur. If you've not been getting the age-old fragrance in the moong dal you buy from your local market, you should try the sona moong dal that will come to the shop every week from the Sundarbans. You will also get spices, Sunderbans forest honey, muri (puffed rice), and excellent ghee from Santipur. Call 033 22296551 / 22276190 for more information.
Comments