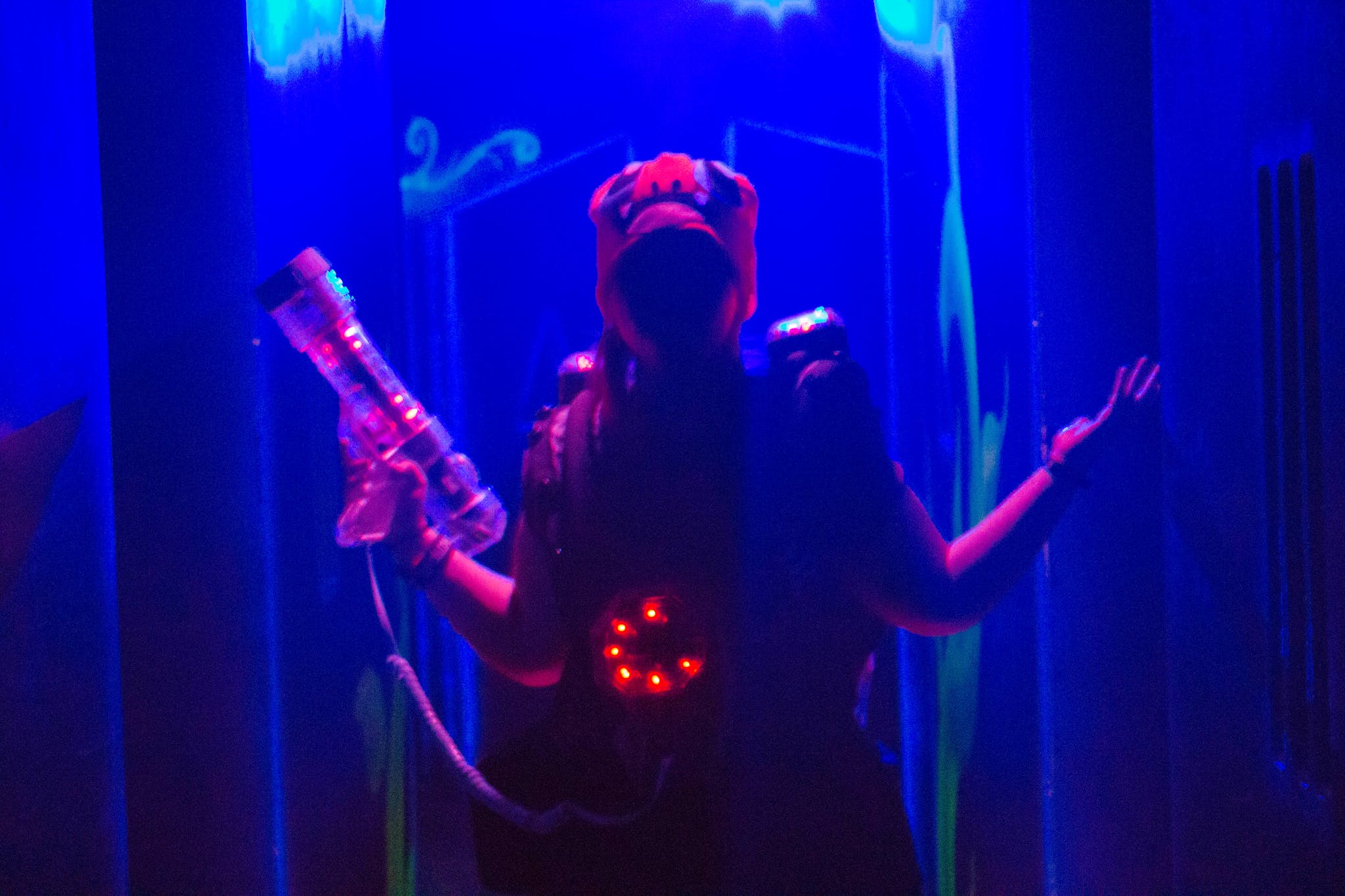 Paintball, Giant Trampolines & Laser Tag: Escape The Heat With These Fun Indoor Activities
Enjoy an afternoon of fun and excitement with friends or family without letting the monsoons dampen your spirit! Just a tip from our end - wear comfortable clothes and be prepared to get dirty and sweaty!
Breakout
An arena dedicated to pelting your friends with paint sounds like a good way to end a friendly feud. Prior booking is required so make sure to give them a call before you head in. You have to buy individual pellets for your games – you'll need a lot more than you think (around 85 pellets will get you through a game). So make sure you are well stocked.
Timezone
This old-school gaming arcade in Acropolis will give you all the throwback feels. Basketball, shooting games, water squirting, bumping cars – do it all at this entertainment zone. The childishly fun prizes at the end range from crazy balls to bubble machines.You can also indulge in Bonus and Combo offers which allow you to play for longer.
11D Adventureplex
Prepare for a bombardment of your senses with moving chairs, squirts of water and stinky odours at this movie theatre. Choose from horror, galactic, adventure themes and more. Shows happen at regular intervals throughout the day. Check the timings before you go if you are looking forward to any one particular show.
Decathlon
Giant trampolines, cycling, skating, all the sporting excitement you can imagine happens at Decathlon. Officially a sports shop, you can play, test and use any of the equipment that is on sale. You can of course pick up stuff to buy but you can also spend an eventful afternoon here absolutely free.
Snow Park
Escape the rain and the heat at Kolkata's first snow-themed park. The park has snow blasters and allows you to indulge in rock climbing in snow. They also have an ice sculpture in the shape of a Dream Castle, a fabulous backdrop for pictures. Don't worry about freezing over – the park provides jackets, boots and gloves to keep you warm.
9D VR Gaming Console
Want to blow off some steam with your gang post exams? Tucked away in the C Block of City Center, Fun Planet is the coolest new hangout for all age groups. This place has a wide variety of gaming consoles that is bound to keep the child in all of us happy and content. They have whopping number of 22 consoles and a three-storey playpen for kids. And they have Kolkata's only 9D virtual reality gaming console. Try the Fire Fighter, an insanely cool and innovative game that will keep you and your friends glued to the console. The cute in-house café is an added bonus.
Comments