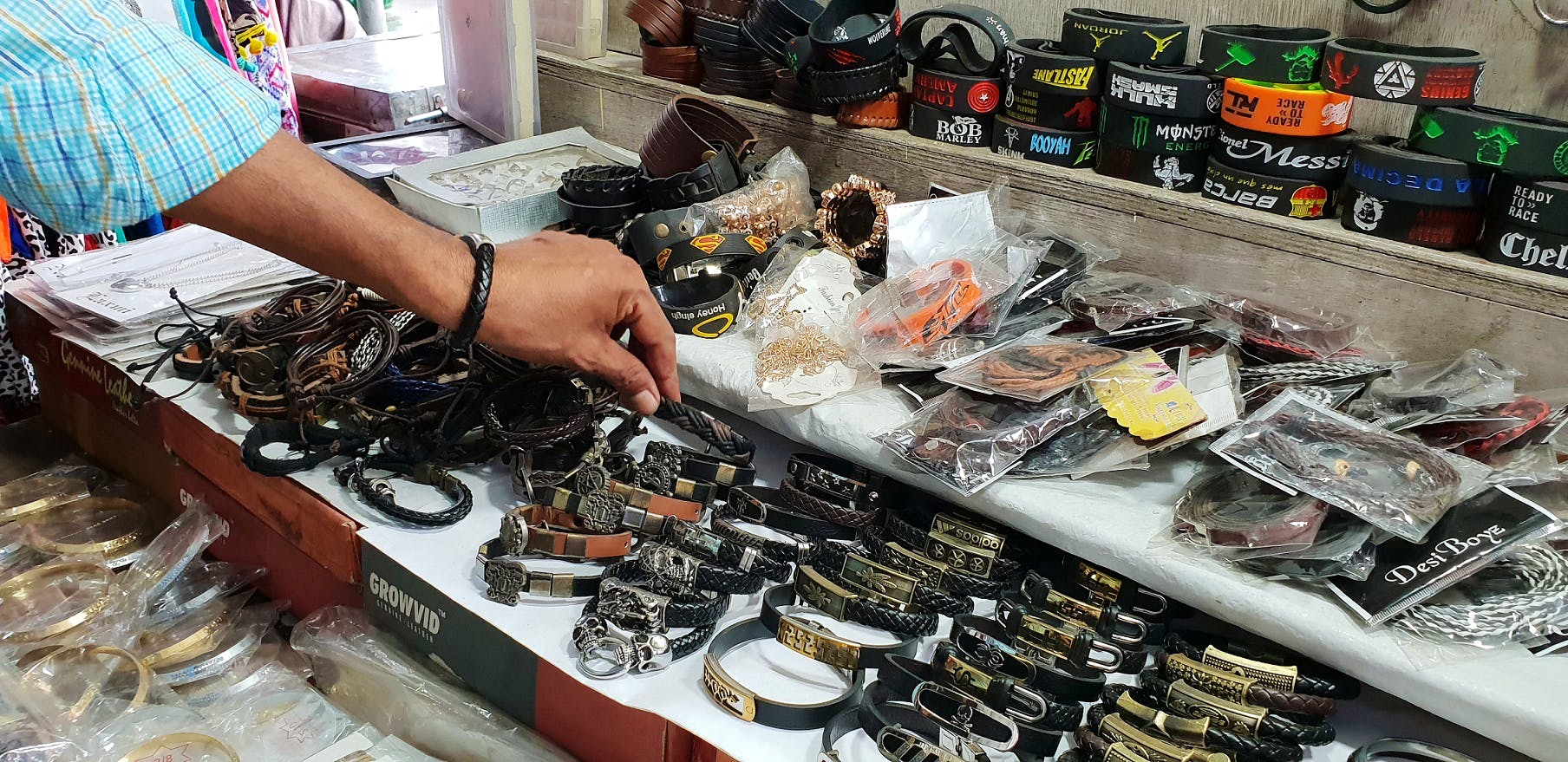 Pick Up Rad Men's Accessories From The Street Shops Between Park Street And Esplanade
Shortcut
Dunno if yo guys noticed but lately many men have been sporting some serious jewellery. We are talking Ryan Gosling's neck accessories and did you notice Gareth Southgate's serious wrist accessories during the World Cup? If you want to follow suit, we found several small street stalls around the Indian Museum (near Zaranj) which have the best accessories for men that you can get your hands on right now.
Great For
Wrist Bands, Bracelets, Ear Studs, Belts, Dog Tags
What Makes It Awesome
While walking down the pavement from Zaranj towards Explanade, we came across this street stall selling the most rad and punk-look accessories like chunky chain-link neck pieces, dog tag pendants and ear studs with marijuana leaves. We even spotted round ones with Che Guevara's face on them - you can buy one for INR 120 and wear them in one ear. The shop also has leather and metal wrist bands in different designs you could mix and match. Looking for a quirky key chain? Pick up one with your fave superhero's icon on it - we bought an Iron Man one (because, you know, Robert Downey Jr rocks).
Pro Tip
Ask the shopkeeper to take out more stuff - he has other designs in his stash and will take them out if you show interest. And bargain a bit, not too much because these guys need the moolah.
Also On Jawaharlal Nehru Road