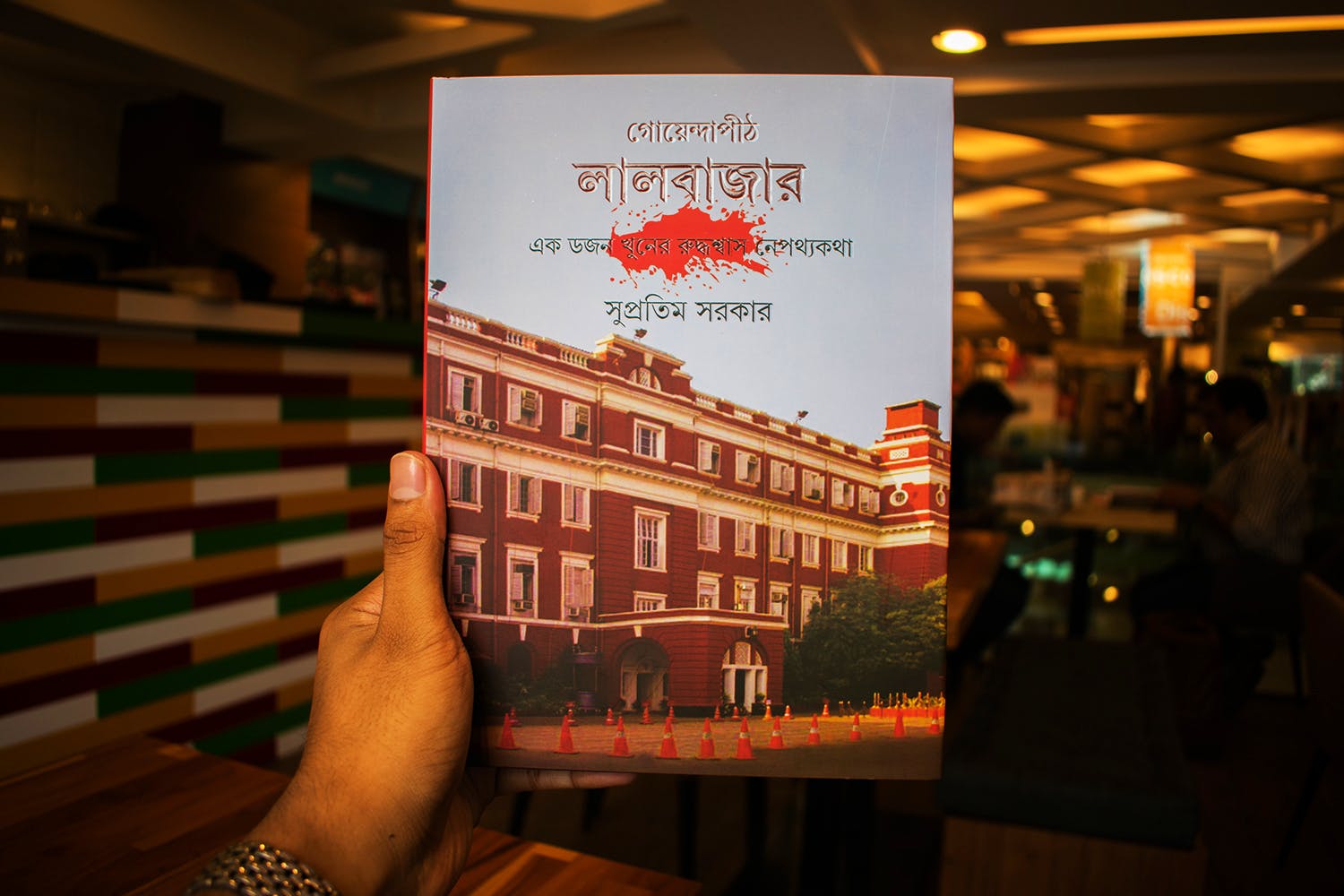 Pick Up This Book On Famous Cases Solved By The Detectives Of Kolkata Police
Shortcut
If you are a fan of detective fiction, you must pick up Murder In The City, a book written by a cop on real-life cases (some dating back 50 years) that were all worked on by our city cops at Lalbazaar.
What Makes It Awesome
Whodunnit? A Kolkata cop! We are huge fans of crime fiction and sleuths - Agatha Christie, PD James, Jo Nesbo and gang are our jam and we are always looking for new writers. Our latest find was this astonishing book, Murder In The City, by a real-life Kolkata sleuth about sensational cases cracked over five decades by the detective department of the Kolkata Police. It's been written by additional commissioner Supratim Sarkar who is a Christie fan!
Available at bookstores (we found it in Story on Elgin Road) and online (Amazon), the blurbs on the book will pull you in: "A man is killed in his sleep and his body walled up in the house.; "Brother kills brother using the plague bacteria as a murder weapon" - and more.
The book has 12 nail-biting cases through which you will also get to know about old and new methods emplyed by our cops. For instance, how photographic superimposition was used to identify a body.
Pro Tip
Check out the Kolkata Police website where some of the stories have been compiled. The book is availabe in Bengali as well — Goyendapith Lalbazar: Ek Dozon Khuner Ruddhaswas Nepathyakatha.

Comments